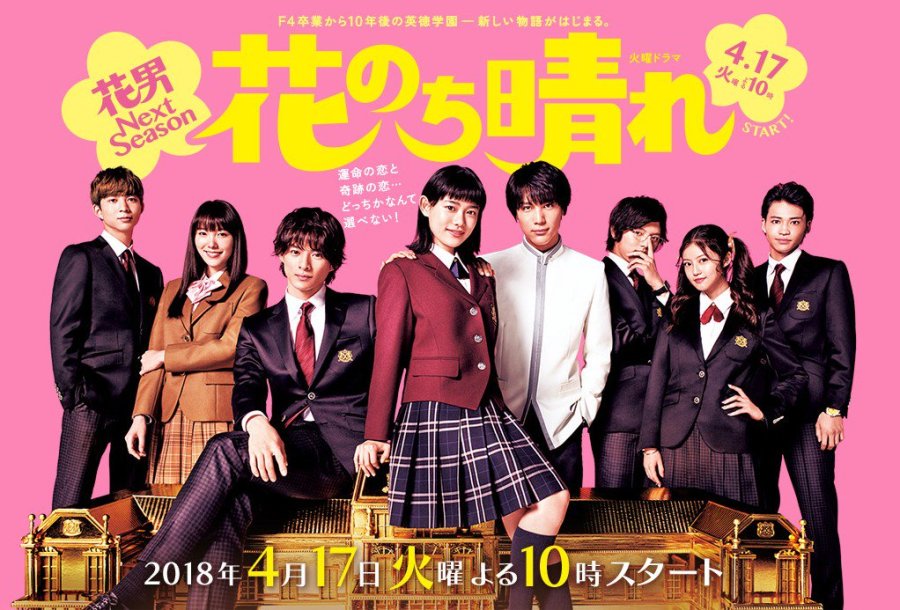 Hana Yori Dango fans rejoice! A sequel of the story, Hana Nochi Hare is slated to premier on the 17th of April on Japanese Channel TBS.
The sequel is set at Eitoku Academy, now ruled by the Correct 5 (C5) who have been upkeeping the traditions of the F4, graduated a decade earlier from the school.
Hana Nochi Hare follows a similar format to Hana Yori Dango with the rich kids/poor girl storyline that manga writer Yoko Kamio have accustomed fans to.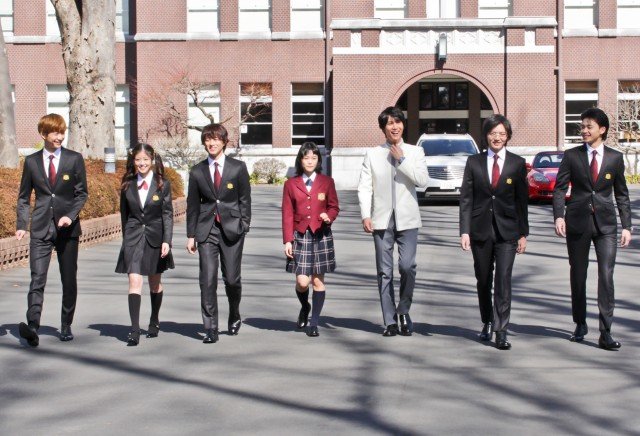 Haruto Kakuragi (Hirano Sho) is the new Domyoji, with Kaito Taira (Hamada Tatsuomi) being the new Rui, his best friend; while Oto Edogawa (Sugisaki Hana) is the new Makino.
This time around, however Oto Edogawa is not going to be embroiled in a love triangle with Haruto Kakuragi and Kaito Taira but with Tenma Hase (Nakagawa Taishi), a brilliant pupil and student body president from rival school Momonozono Academy, her fiancé and whom she's meant to marry when she turns 18 years old.
The number of Hana Nochi Hare's episodes is yet unknown; however, it should be around 11 episodes, the average for a Japanese drama.
For a glimpse at the drama take a look at the trailer.
---
Are you looking forward to Hana Nochi Hare? Share your thoughts in the comments bellow.