The MV trailer of The Eternal Love 2 is out and is full of sweetness.
*Minor spoilers below, so please read at your own risk.*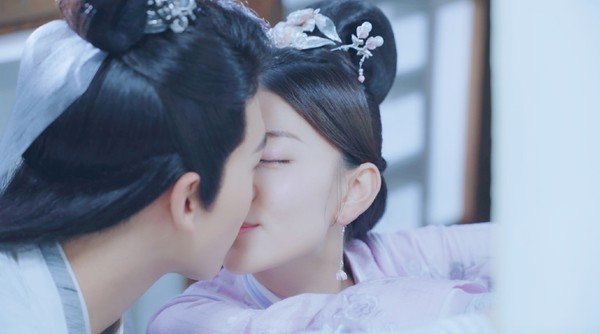 The buzz about the sequel has been prolific since its announcement in November last year with the main cast confirmed to reprise its roles. 
A low budget web-drama airing on Tencent video network with a cast of newcomers... The Eternal Love has generated an excess of 4 billion views, which was nothing short of a miracle. But the story and the performances were contagious and the audience couldn't help but falling in love with them as the lead characters fell in love with one another.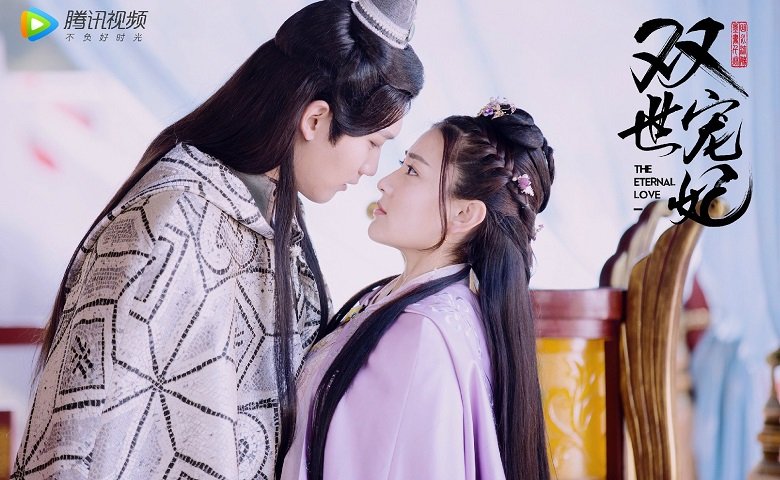 The Eternal Love, which ends with both leads returning to the modern day, has been predicted by fans to take place in the in the 21st Century. but promotional releases for the sequel have shown the Eternal Love 2 will continue to be set in the Ancient Dongyue Kingdom.
For those who have not watched the prequel, the story is about two souls living in one body. Xiao Tan is a modern-day property agent whose spirit travels back in time to the Dongyue Kingdom and enters the body of Qu Tan'er, the 2nd daughter of the Qu family who tried to commit suicide over her love of Mo Yihuai, the 1st Prince. 
Xiao Tan is bold, unladylike at times and always speaks her mind. Tan'er is her complete opposite. Contrite, calm and well mannered she is forced into marrying the 8th Prince of Dongyue Kingdom, Mo Lian Cheng with whom Xiao Tan will fall in love with.  A skilful martial artist, hiding under the appearance of a frail scholar, the 8th prince is confused about Tan'er's radical change of behaviour whenever she lies as it brings Xiao Tan to surface, the same goes for Xiao Tan's in reverse. Gradually Mo Lian Cheng falls in love with Xiao Tan, who behaves the total opposite to the women of Dongyue.
Xing Zhao Lin, Liang Jie, Wang Richards, Sun Yi Ning, Chen You Wei and Wang Hao Ge star in the sweet idol web-drama "The Eternal Love 2" which will be broadcasted on Tencent video network. No official date yet has been announced though.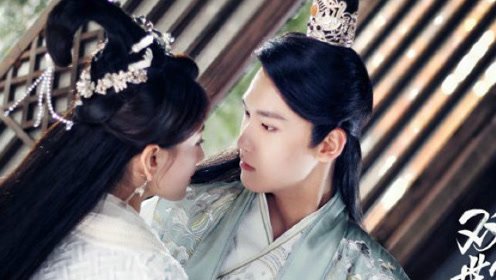 The web-drama is produced by Penguin Film and Television and Yuzhou Film and Television with Yang Lan & Zhao Jie leading the production team and Wu Qiang directing.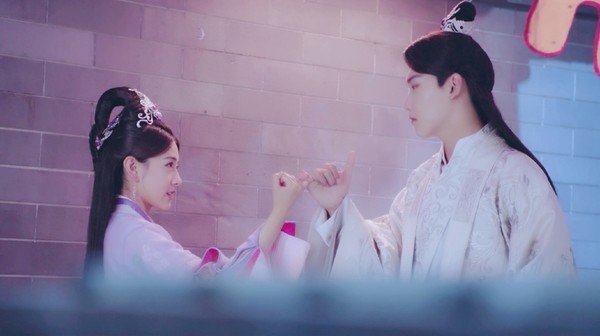 To watch the MV trailer, click here.
Share your thoughts and your comments below.