Ah, variety shows. For those who do not watch variety shows, you may be wondering why you should bother with them. Well, variety shows are a unique quality of work similar to how Asian dramas have a certain nuance compared to American dramas. Comedy is not a genre easily done by even a professional comedian let alone an idol or an actor/actress. Variety shows, generally, have to have a balance of comedy, drama, suspense, plot twists, and be constantly changing with the times. If you haven't watched a variety show, I highly recommend you give it a try. They can be a lovely distraction when you are completely burnt out from dramas and give you a good laugh after all that pent-up frustration from watching a bad drama.
With that said, there is something about a new variety show that always screams fresh blood in the water. It's special in that regard. You will always see the awkwardness of the cast in the very beginning as they try to find their footing. The confusion that is likely accompanying the awkward smiles and freshly alert eyes of each member. Oops, I don't mean to sound weird with my description but if you've watched a lot of variety shows like me, you may see it that way. (If not, ignore what I just said.)
Considering how difficult it is nowadays to have a successful and entertaining show, I have compiled a list of some of the best new additions. The enjoyable factor about variety shows is that you usually don't need to start at the very beginning, so I also put in a recommended episode to start your adventure. 
Just a heads up, the list is comprised of variety shows that are from the year 2015 to now. I excluded any canceled shows and any idol-focused shows such as Produce 101 or Weekly Idol.
---
Former member of KPOP girl group Fin.K.L and Bad Girl turned soloist, Lee Hyori, takes chilling with strangers in your house to a new level. This variety show is just right for those seeking a relaxing, fun, and more personal show. The guests are just regular people with their own careers as they stop by Lee Hyori's Bed & Breakfast for a nice vacation.
Episode to watch: Season 1, Episode 1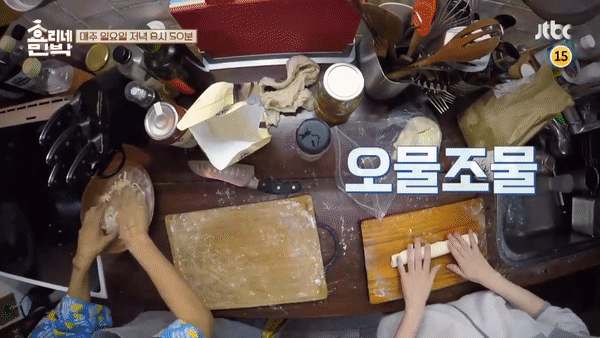 ---
Comprised of two idol singers/actors (Yook Sungjae; Lee Seung Gi), one actor (Lee Sang Yoon), and one comedian (Yang Se Hyung), this quartet of competitive weirdos are placed in the homes of Korea's most famous individuals. They must try and follow the lifestyle of each master and learn the lesson each master passes on while trying to avoid watchdog duties and pissing off their master.
Episode to watch: Episode 4
---
This show went through a rough patch in the beginning before finally getting its grove. Starring a variety of hosts, it takes savage to new heights in a classroom setting. Each member contributes to this hilarious ensemble of brothers. Special guests introduce themselves, quiz the members, and try to get through a skit without laughing or a game without losing. Careful though, some guests bite back.
Episode to watch: Episode 18
---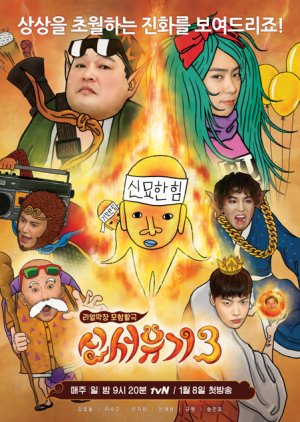 Join a couple of charismatic crazies on a backpacking adventure filled with delicious food and competitive nonsensical games, as each member is forced to dress up as a Dragon Ball Z character and Journey to the West character to collect seven dragon balls for a wish from the plushie dragon. Trust no one, hide everything, and make sure you wake up on time. 
Episode to watch: Season 3, Episode 1


---
This is a very cool show for those interested in solving crimes and whodunit mysteries. The cast generally changes every season and each episode comes with a different and new mystery. Every member is given a role in each murder. The puzzle is difficult for some, and someone is always lying. Look out for those special guests.
Episode to watch: Season 2, Episode 7


---
Anyone with an ear for music will love this variety show. It is a singing competition where contestants are hidden by masks and are likely well known in the Korean entertainment industry. It stars nearly a dozen Korean celebrity commentators watching and listening carefully to try and identify who the masked singer is. You are always in for a surprise with this show.
Episode to watch: Episode 47


---
       SPECIAL MENTION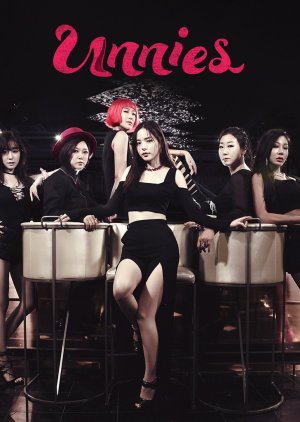 This used to be one of my favorite Korean variety shows but it is unlikely that it will be continuing for a Season 3. It stars an amazing bunch of women who try to fulfill their wishes and help each other fulfill wishes they have held dear. It's one of the few all-female cast variety shows out there.
Episode to watch: Season 1, Episode 1
---

That's it -- Feel free to leave a comment with your favorite shows below, and make sure to try some new ones!