This is the latest updated list of the cutest male lead of dramaland. Comment below about your thoughts on the article and which male lead would you like to add on the next list. enjoy the read!
School 2017 is my favourite drama of the 'School' series. The drama itself did not have many dark feels around it like its predecessors and showed an important issue of South Korean education system with quite a lighter portrayal of characters with a hint of mystery and thrill. 
Hyun Tae Woon was undoubtedly my favourite character in the drama. He was badass, blunt, sad, traumatized and a loyal boy, who turns into this adorable little puppy after falling in love with Ra Eun Ho (played by Kim Se Jung).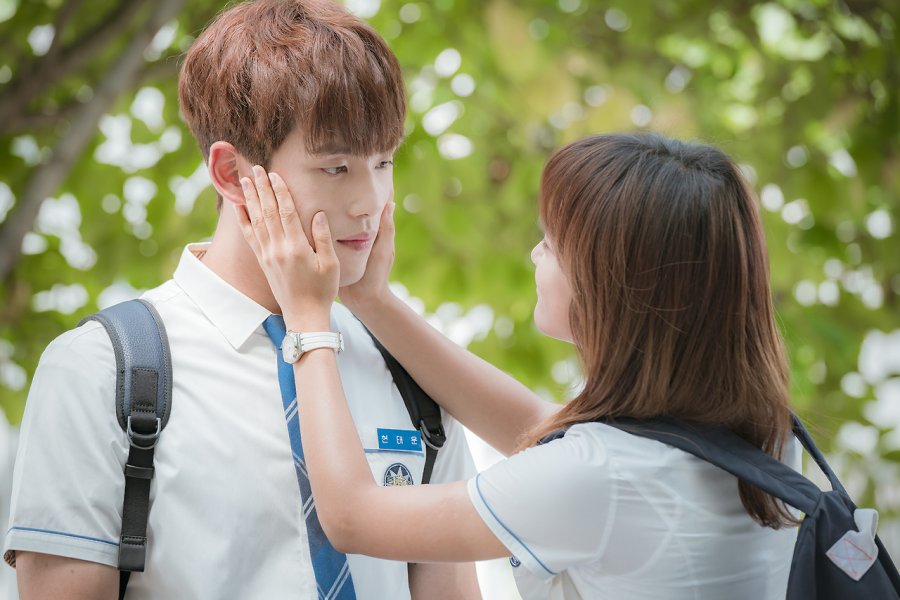 His chemistry with Ra Eun Ho was so amazing both as a friend and as a boyfriend. He supports her on her dream of becoming a webtoon artist, encourages her with a hidden identity, gets jealous of seeing other boys giving her a gift, and confesses to her in the cutest manner, Secret Santa her a bouquet and do a LOT of other adorable things along the way. Also, their first date was one of the most innocent and adorable dates I've seen in my 6 years of drama watching experience.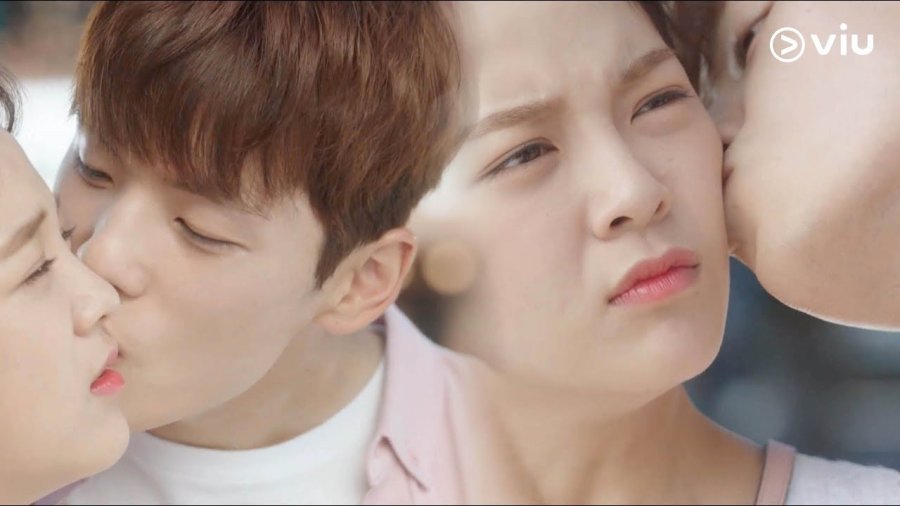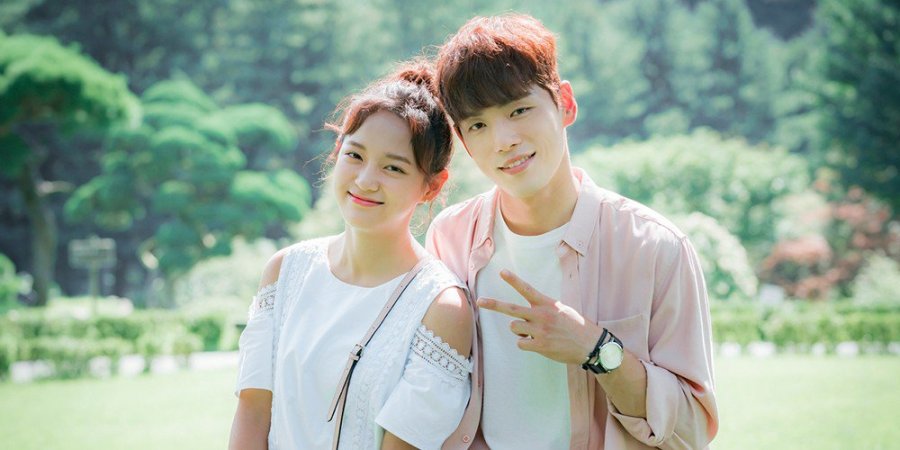 I guess any list of 'cutest male lead' would be incomplete without the mention of at least one Jung Kyung Ho's character. In my last list, it was Kang Min Ho from Falling for Innocence and this time, it is Seo Jun Ho from Missing Nine. Now, many of you may have negative views about this drama, which is fair enough, but no one would disagree with the fact that Jung Kyung Ho was absolutely adorable in this drama.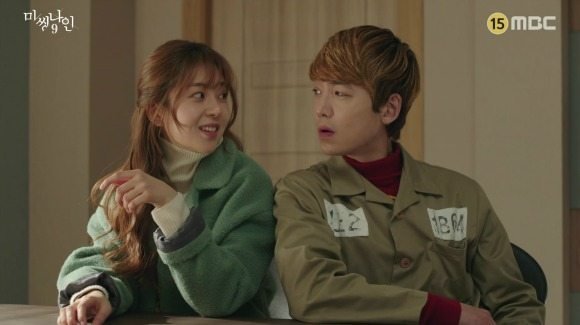 He starred as one of the declining superstars, who is going through a rough patch in his career and is cranky most of the time. But later, not very far into the drama he turns out to be this sensitive man, who would learn a thing or two about survival from our female lead Ra Bong Hee (played by Baek Jin Hee) and help her in the most adorable manner when everybody ignores her.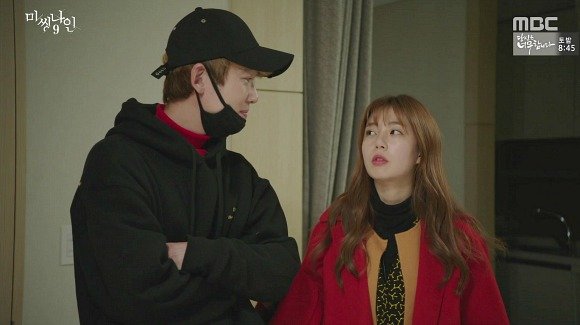 Throughout the show, there was a subtle hint of romance in the air between them but it was never explicitly shown. But the moments where he is applying lipstick on her face or where she is crying for him and his constant support for her and their hilarious chemistry makes him worthy to be on this list. Also, I am just super biased about all the characters played by Jung Kyung Ho, especially the comical ones like this.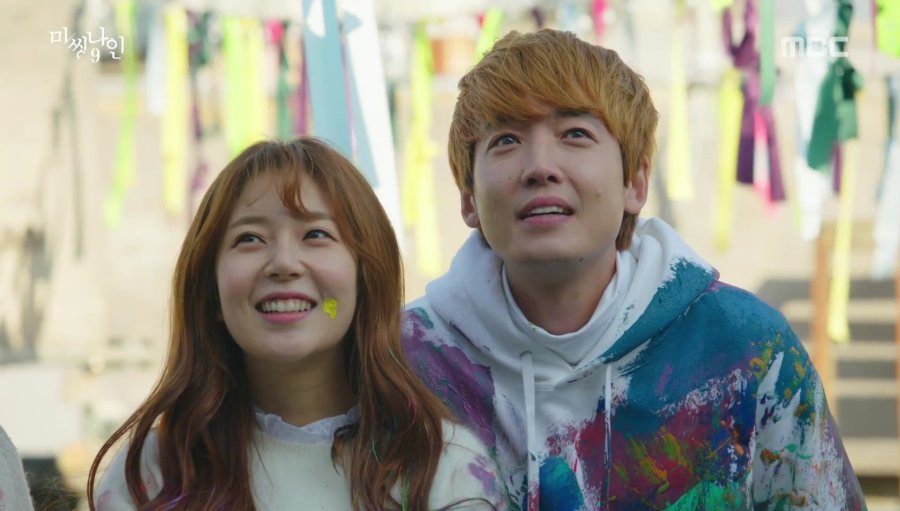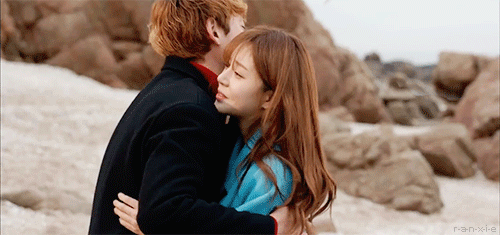 It is a truth universally known that Park Bo Gum is one of the most versatile actors in the South Korean industry. The king of expressions has played the super adorable Crown Prince in Love in the Moonlight where one just couldn't help but fall in love with him. He was cute, he was funny, he was badass and he was definitely one of the most adorable characters out there in the drama.
Crown Prince Lee Young knew how to protect his love and to fight for Hong Ra On (played by Kim Yoo Jung), when the palace politics surrounded her. He was man enough to not to succumb himself to the pressure by the evil ministers and pave a path of happiness for himself and the love of his life.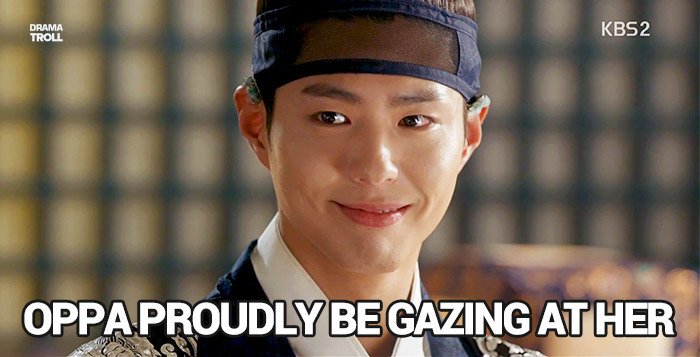 Crown Prince did all this with his expressional face and cute little cheesy antics where he would pretend to not know Ra On's real identity as a girl and play along when she would try to prove 'her masculinity', order Ra On to help him dress and flirt with her along the way, piggyback Ra On inside the place, steal a kiss by covering their faces with a book and lot more such moments which makes him every bit worthy to be on this list.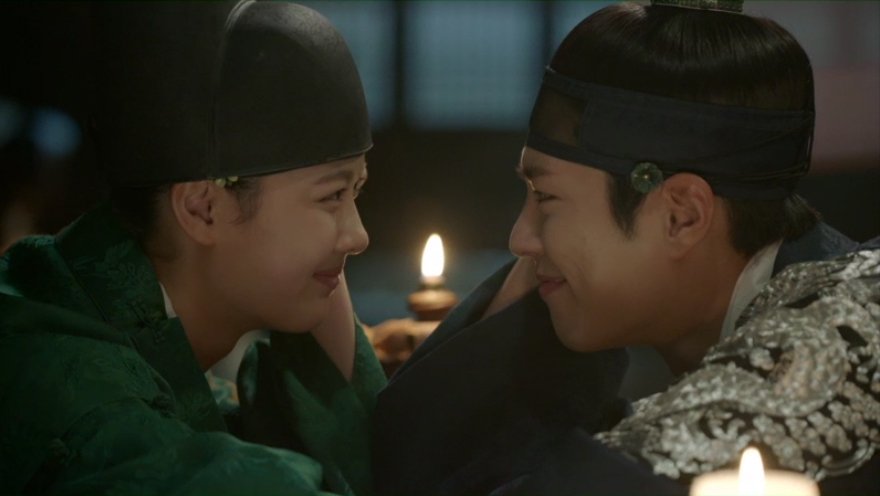 Ryu Jun Yeol possesses such melancholic eyes, that he seems to be a perfect choice to play a lead for a melodrama. However, being a brilliant actor that Ryu Jun Yeol is, he blew us always with his cute portrayal of the genius (so shocking!) and un-emotional CEO of a game developing company who transforms into this goofball that couldn't help himself making finger hearts to his girlfriend.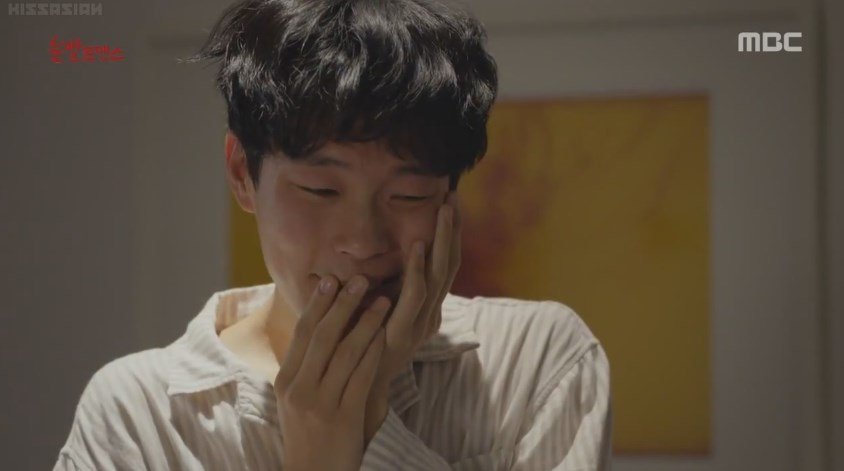 The first half of the drama shows Je Soo Ho as this logical, no-nonsense, science-loving person who has nothing to do with the antics of our heroine that believes in superstitions and spiritual kinds of stuff. He is rude to her, misunderstands her and behaves rather dramatically with Bo Nui (played by Hwang Jung Eum) in the beginning. But later in the series, he turns into this soft as a cotton fluff ball that just couldn't help but to fall in love with all her flaws and irrational behaviors. His whole journey of transformation is worth watching.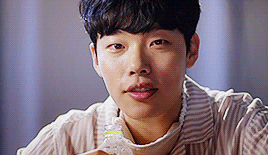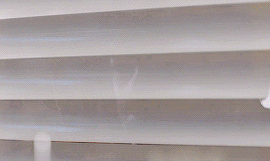 Both this article and the dramaland would be incomplete without the mention of Ahn Min Hyuk from SWDBS. The year 2017 was a revelation for Park Hyun Shik who showed us his acting chops in this mega blockbuster drama. Ahn Min Hyuk has every trait that a typical male lead of the dramaland must possess- he was rich, smart, genius CEO, who was both arrogant and rude. However, what differentiates him with the rest of the smart/rich/genius/rude/ arrogant CEO's were his unconditional love and support for the main female lead Bong Soon (played by Park Bo Young) right from the beginning.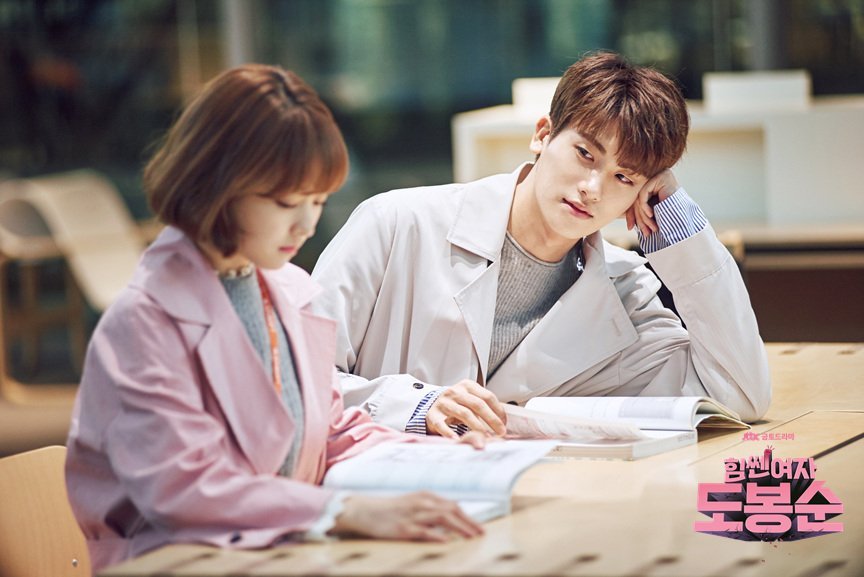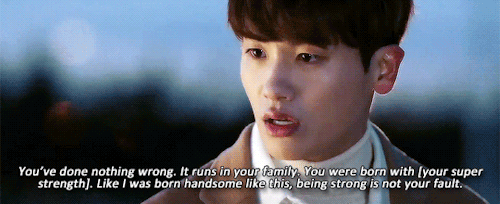 He was mesmerized with her power since the first episode and found it rather sexy and never once felt inferior of a man around her. He went a step ahead and also hired her as her bodyguard, which was such a refreshing sight to watch in a dramaland.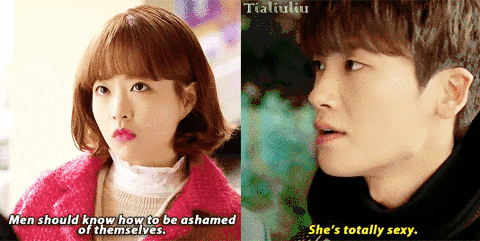 Not to forget his cute jealousy banter with In Gook Doo (played by Ji Soo) was such a delight to watch. Also those late night text conversation between Min Min and Bong Bong, those super adorable confessions, those dream sequences, those drunken bromance scenes, the time when he taught her to control her powers- everything just makes him the cutest male lead ever! Also, I would just marry any guy who would look at me the way he looks at Bong Soon.
HONOURABLE MENTION:


Descendants of the Sun has to be the most popular show on the list. Ask the writer Kim Eun Sook to create a memorable character and she would not fail you ever!  Yoon Shi Jin was perfect as this mysterious captain at the beginning who would flirt with our female lead Kang Mo Yeon (played by Song Hye Kyo) at every opportunity. He has always been straightforward about his attraction and liking towards Kang Mo Yeon right from the first episode.
As the show progresses and so does their relationship, but the Yoon Shi Jin's flirtatious nature remain intact right until the end. He was undoubtedly one of the best boyfriends out there. The cute banter between the two leads, the constant push and pull between them, that iconic confession on the radio, him stealing kisses in the kitchen and at the gas station and that dreamy date at the secluded island was just too cute and adorable to not give a special mention to Yoon Shi Jin in this list.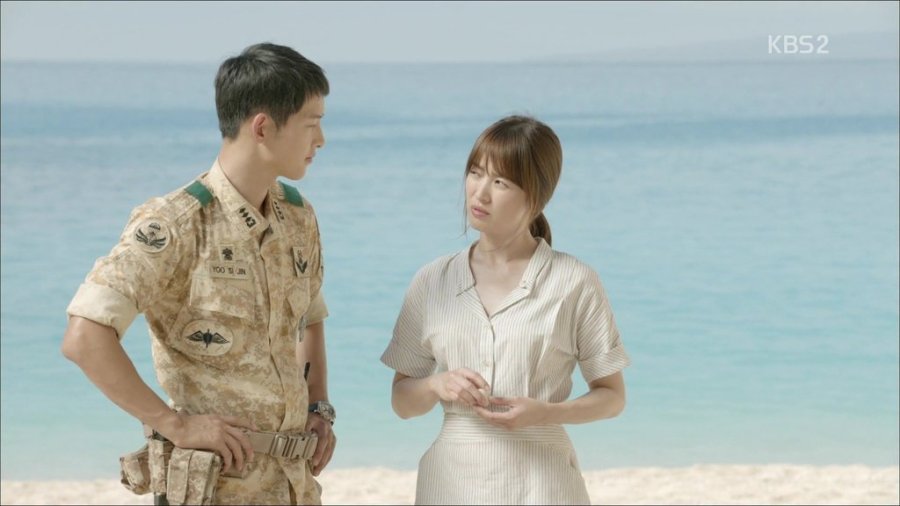 Also, it does not hurt even one bit that both Song Joon Ki and Song Hye Kyo are happily married in real life today. Way to go Song-Song couple!