If you're still experiencing technical difficulties, please report it
here
.
Name: Yeun Steven
Native name: 스티븐 연
Given name: Yeun Sang Yeop
Also Known as: Yeon Sang Yeop; Yeon Steven; 연상엽;
Nationality: South Korean
Gender: Male
Born: December 21, 1983
Age: 33
Steven Yeun (Born: Yeun Sang Yeop) is a Korean American actor best known for portraying Glenn Rhee in the US series, The Walking Dead. Steven Yeun was born in Seoul, South Korea and his family first immigrated to Canada and stayed there for one year and moved to United States. He began acting when studying at Kalamazoo College in Kalamazoo, MI. When he realized his love for acting he went to study theatre in college instead of med school. He earned various roles in The Big Bang Theory (as Sebastian), My Name is Jerry (as Chaz) and different commercials for Best Buy, Apple, and Milky Way. He is currently living in L.A.
Articles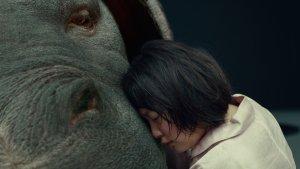 The adorable and huge super-pig that has been scientifically modified grows up in the mountains with Mi Ja and her Grandfather. Until the day Mirando Corp comes to take Okja back.