Name: Matt Damon
Native name: Matt Damon
Given name: Damon Matthew Paige
Also Known as: Matthew Damon;
Nationality: American
Gender: Male
Born: October 8, 1970
Age: 49
Matthew Paige "Matt" Damon is an American actor, film producer, and screenwriter. He is ranked among Forbes magazine's most bankable stars and is one of the highest-grossing actors of all time. Damon has received several accolades, including an Academy Award from four nominations, two Golden Globe Awards, and has been nominated for two British Academy Film Awards and five Emmy Awards.
Articles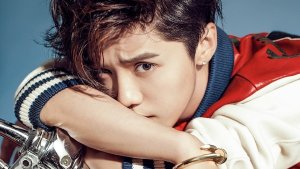 Editorials

- May 13, 2017
Everything you need to know about Chinese actor and singer Lu Han!