Name: ZEN
Native name: 島田善
Also Known as: ゼン
Nationality: Japanese
Gender: Male
Born: May 13, 1993
Age: 26
Zen Shimada is LDH Inc.'s professional running athlete known as "Parkour Performer." He has been getting a lot of attention after winning several Japanese and international competitions and appearing in HiGH & LOW, the entertainment project produced by his management.
Zen started at the age of 15 when a parkour video piqued his interest. A year later, he decided to undergo training in the United States under a professional freerunning team, Tempest Freerunning. In 2011, Zen joined the Red Bull Art of Motion in Yokohama, a highly competitive freerunning competition that is held worldwide and requires athletes' agility and creativity. He finished in 5th place.
Drama
Title
Rating
HiGH&LOW SEASON 2

Japanese Drama,

2016

, 10 eps

8.4

HiGH&LOW

Japanese Drama,

2015

, 10 eps

8.4
Movie
TV Show
Articles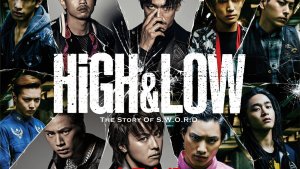 Drama Recaps

- Jun 18, 2018
Old Anime Lady's overview of the High & Low Franchise