Nippon Television Network Corporation (Nippon TV) collaborated with LDH, an artist management company, known for its hit talents such as EXILE and J Soul Brothers Ⅲ from EXILE TRIBE, worked together on this first-ever comprehensive branding entertainment project. "HiGH & LOW" 
Leading up to the movie release in Japan on 16th July 2016, Nippon TV unveiled a TV drama series. Through Hulu Japan, viewers in Japan had access to a special package that included each episode, plus the director's cut.  Moreover, an original soundtrack was produced featuring various artists from the groups of EXILE TRIBE, and a live tour welcomed the audience to the complete look and feel of "HiGH & LOW".
This story revolves around the Yankii or Gangster culture and protecting what is precious to you.  
While there is a tiny representation of women gangs in this story, I think they are only there to meet quota. The women never fight (Correction: until we meet the Mighty Warriors) and only worry about getting a date.  If you are looking for a romance drama or a girl power story, this is not for you.
 BUT if you are looking for high octane adrenaline action backed up with some really really good music, proceed with my overview. Oh and some really nice looking actors..did I mention that? This article will encompass 2 seasons and 4 movies with tiny reveals that do not impact the story (such as which people are in which gang...it gets revealed over the course of the story..I will just lay it out here)
---
In the beginning there was 1 gang called
Mugen
A motorcycle club that protected the city in it's own way, until the leader stepped down to grow up and open his own diner.  The diner was to ensure that the gang members always had a place to come home to. The second in command kept Mugen alive but lost the vision of why they rode together in the first place.
Akira

Miura Tatsuomi "Kohaku"

 Takamura Tsukumo

Tatsuya

Takaya Hiroyuki -Ota (He is a MMA fighter that has a few acting credits not on MDL)


Okami Yushin - Konishi (he is an MMA fighter with a few acting credits not on MDL)
Suzuki Nobuyuki -Asahina Yamato
Takanori Iwata- Hino Junpei "Cobra"


---
who got too big and out of control until they hit 2 brothers that would not submit

Amamiya Brothers
These brothers are looking for their missing third brother and the people who killed their parents and made it look like suicide and nothing is going to stop them. Nothing and no one.
ACE OF SPADES - LOUDER (Amamiya Masaki Theme)
---
Mugen disbanded and the town was then ruled by 5 gangs with an uneasy alliance known as...
S.W.O.R.D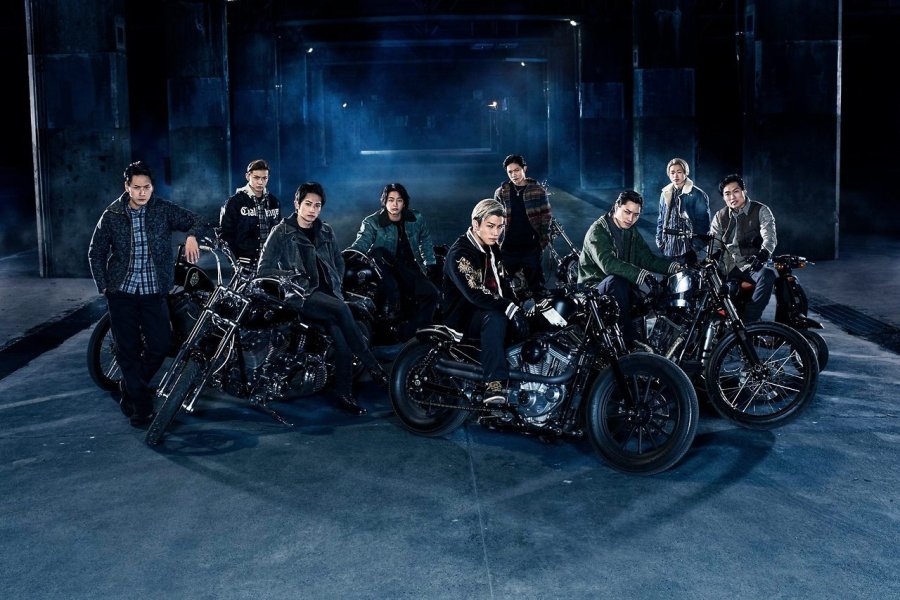 Sannoh Rengokai (Hoodlum Squad)
This is just the home turf protector, patrol the neighborhood and keep things safe inside their community. They help their neighbors and keep the peace. The remnants of Mugen formed this gang.
| | | | |
| --- | --- | --- | --- |
| | | | |
| | Asahina Yamato | Harada Noboru | Kataoka Chiharu |
| | | | |
| Dan Kazuya | Kurosaki Teppei "Tettsu | Ken | Hikaru |
| | | | |
| | Kabuto Ijuin | | |


---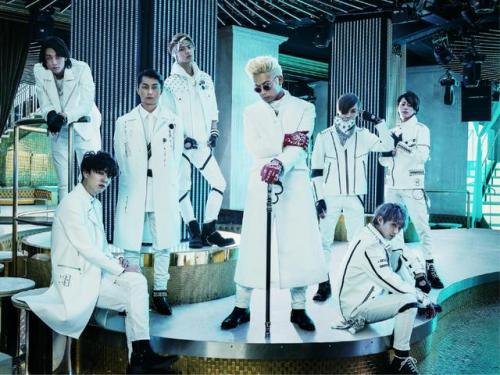 White Rascals
They are the protectors of lost women. The women who have nowhere else to turn, with bad men after them, they can turn to the the White Rascals as a safe haven.  The men who dare to try and retrieve those women without consent do not live to talk about it.
---

Oya high school (Oyakohkoh)
These kids fail just to climb the hierarchy of the gang, but the friendship bonds are tight and they are allys of Sannoh Hoodlum squad...well after Cobra lays out who is boss outside of the school that is.
Murayama Yoshiki

Hideto Furuya

Kotaru Seki






Nakabayashi

Jinnai Syo

Nakazono





---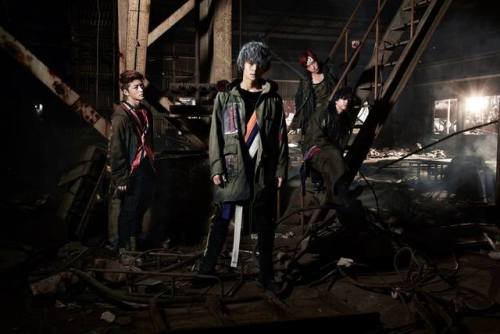 Rude Boys
These are the parkour, high flying protectors of the Nameless Street. Where every one unwanted or wants to be lost goes. where everyone is family even though there are no blood relations. They do what they need to do to get by, but there is a code that must be upheld and lines that never should be crossed. 
---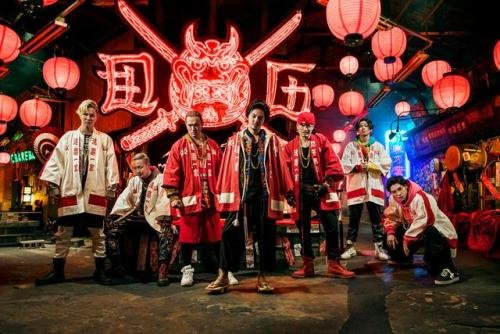 Durama ikku
This gang is a little crazy, determination and revenge fuel them and they are led by one of the craziest but for some reason my favorite leader of them all.  This gang is in charge of entertainment, festivals and fireworks.
| | | | |
| --- | --- | --- | --- |
| | | | |
| Hyuga Norihisa | Endo Kanami Ukyo | Abe Ryohei Sakyo | Moriya Koji Agyo |
| | | | |
| Izawa Yuki Ungyo | Mizuno Masaru Futa | Tanaka Shunuske Raita | |
---
Mighty Warriors
A rival of SWORD, but more of a neutral gang, only in it for their own gain. Fashion and Music saved them from a life of drudgery.  They fight the gang Doubt which is definitely evil. They are opportunistic and take advantage of weaknesses in SWORDs territory while they fight amongst themselves.
| | | | |
| --- | --- | --- | --- |
| | | | |
| Oya Kana Sarah | Ice | Naoto Jesse | Saotome Taichi Ryu |
| | | | |
| Shirahama Alan Bernie | Nogae Shuhei Pearl | Anarchy 9 | Likiya Diddy |
| | | | |
| Sukezane Kiki Dixie | Sekiguchi Mandy Pho | | |
---
Other gangs featured in the series are THE SECOND from EXILE - One Time One Life (Kyuryu Group/Iemura kai Theme) , this is the "Adult" group that is messing with the uneasy peace. E-girls - STRAWBERRY Sadistic (Strawberry Milk Theme) This is the girl gang that hangs around the Hoodlums. Imaichi Ryuji - FOREVER YOUNG AT HEART The hoodlums theme song when they were younger.
Exile started out as a 19 member boy group that has branch out into bands such as J Soul Brothers, Exile the Second, Exile the Third, Exile the Fourth, Sandaime J Soul Brothers, Generations, Fanatastics, Nidaime J Soul Brothers, The Rampage, and Deep.
I hope that my pictures, music links and little overview have piqued your interest to check out HiGH&LOW, HiGH&LOW SEASON 2, HIGH&LOW: The Movie, HiGH&LOW: The Red Rain, HiGH&LOW The Movie 2: END OF SKY  and HiGH&LOW The Movie 3: FINAL MISSION
Have you seen this franchise?  What are your thoughts?