The website is currently undergoing maintenance. Sorry for the inconvenience.
Name: Kim Hyung Jun
Native name: 김형준
Also Known as: Gim Hyeong Joon, Kim Hyung Joon
Nationality: South Korean
Gender: Male
Born: August 3, 1987
Age: 30
Kim Hyung Jun is a Korean pop singer and actor. He is the youngest member of Korean boy-band SS501. His younger brother Ki Bum is a former member of boy group U-KISS. He went to high school with fellow member Park Jung Min at Dongguk University Teacher's College High School and Kyonggi University.
Kim debuted with SS501 on 8 June 2005 and is the youngest member of the group, where he is often referred to as Baby or maknae. The members often support each other and Park Jung Min visited Kim during the music video shoot for his solo debut "Girl".
In June 2010, upon the expiration of Kim's contract with DSP Media, he signed with S-Plus Entertainment in August 2010, to embark on his solo career, but also stated that SS501 has not disbanded. In December, Kim along with his younger brother Kim Ki Bum, launched HnBcompany, which stands for "Happy n Bright". It is a character design brand with its first product named "PiroPiro", a bear with dark circles under its eyes, representing tired office workers and those who feels the strain of work.
In January 2011, according to his official Japanese homepage, Kim signed with Avex Entertainment for his Japanese activites. On 8 March 2011 Kim released his debut solo mini album My Girl with music videos for the two lead tracks "oH! aH!" and "Girl". A Japanese version was released on 6 April 2011 with two bonus tracks of Japanese versions of the two lead tracks. In June Kim performed with other Korean artists in the Fantastic K-POP Concert in Jakarta, followed by concert in Singapore and in Hong Kong to promote his mini album.
In October 2011, Kim made his theater debut, in a romantic comedy musical Caffeine, where he plays a barista. He then was featured in Kan Mi Youn "Paparazzi" music video.
In November 2011, he has been casted as the main male character in a new mini-series. The mini-series will air on KBSN and is titled, 'She's Completely Insane'.
[Wikipedia & allkpop]
Drama
Title
Rating
Dream Knight

Korean Drama,

2015

, 12 eps

[TV show host]

(Guest Role)

7.5

Melody of Love

Korean Drama,

2013

, 151 eps

Han Tae Kyung

(Main Role)

6.7

I Summon You, Gold!

Korean Drama,

2013

, 50 eps

Jung Mong Kui

(Support Role)

7.0

Late Blossom

Korean Drama,

2012

, 16 eps

Jung Min Chae

(Main Role)

7.4

Glowing She

Korean Drama,

2012

, 12 eps

6.4

Pianissimo

Korean Drama,

2011

, 8 eps

Dong Uk (Black City)

(Main Role)

7.3

Boys Over Flowers

Korean Drama,

2009

, 25 eps

Himself (Ep.4)

(Guest Role)

8.0

Hotelier

Japanese Drama,

2007

, 9 eps

SS501's cameo (ep. 7)

(Guest Role)

6.6
Movie
TV Show
Title
Rating
X-Man

Korean TV Show,

2003

, 178 eps

8.8
Articles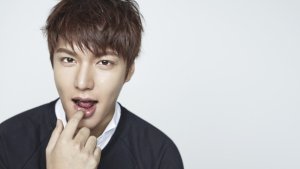 Many Korean actors will be enlisting in the military this year. Is your Oppa among them, too?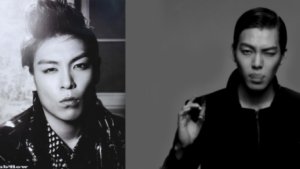 Catnip lists some celebrities that could be lost twins. Or triplets. Or even quadruplets.