Name: Lee Jung Ha
Native name: 이관민
Also Known as: Lee Kwan Min;Lee Jeong Ha;이정하
Nationality: South Korean
Gender: Male
Born: February 23, 1998
Age: 21
Lee Jung Ha is a former JYP Entertainment trainee. He is working with Namoo Actors Agency.
Drama
TV Show
Title
Rating
The Unit

Korean TV Show,

2017

, 28 eps

[Contestant]

(Regular Member)

8.2
Articles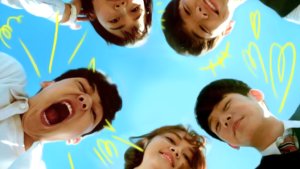 Editorials

- Dec 24, 2018
No te pierdas la lista de web dramas del 2018 con un poco de ternura, amistad, escuela y algo de ciencia ficción, donde podrás emocionarte y terminar queriendo ver otros web K-dramas.