Name: Yoon Joo Hee
Native name: 윤주희
Nationality: South Korean
Gender: Female
Born: February 21, 1985
Age: 34
Drama
Title
Rating
The Fiery Priest

Korean Drama,

2019

, 40 eps

Bae Hee Jung [Psychiatrist]

(Guest Role)

8.2

God's Quiz: Reboot

Korean Drama,

2018

, 16 eps

Kang Kyung Hee

(Main Role)

8.6

Risky Romance

Korean Drama,

2018

, 32 eps

7.5

Return

Korean Drama,

2018

, 34 eps

Park Jin Joo

(Support Role)

7.9

Whisper

Korean Drama,

2017

, 17 eps

Hwang Bo Yeon

(Support Role)

7.8

Flowers of the Prison

Korean Drama,

2016

, 51 eps

Lee So Jung

(Support Role)

7.9

D-Day

Korean Drama,

2015

, 20 eps

Nurse Park Ji Na

(Support Role)

8.3

Life Tracker Lee Jae Goo

Korean Drama,

2015

, 2 eps

Seo Joo Mi

(Support Role)

6.5

Run, Jang Mi

Korean Drama,

2014

, 123 eps

7.2

God's Quiz Season 4

Korean Drama,

2014

, 12 eps

Kang Kyung Hee

(Main Role)

8.3

Angel Eyes

Korean Drama,

2014

, 20 eps

Actress Han Yoo Ri

(Guest Role)

7.6

Love In Memory 2 - Father's Note

Korean Drama,

2014

, 8 eps

4.7

One Warm Word

Korean Drama,

2013

, 20 eps

Yoon Sun Ah

(Support Role)

7.0

Wonderful Mama

Korean Drama,

2013

, 48 eps

Kim Nan Hee

(Support Role)

7.3

IRIS 2

Korean Drama,

2013

, 20 eps

Lee Soo Jin

(Support Role)

7.4

The Great Seer

Korean Drama,

2012

, 35 eps

Lady Kang [Sung Gye's 2nd wife]

(Support Role)

7.1

Time Slip Dr. Jin

Korean Drama,

2012

, 22 eps

6.8

God's Quiz Season 3

Korean Drama,

2012

, 12 eps

Kang Kyung Hee

(Guest Role)

8.5

Bolder By The Day

Korean Drama,

2011

, 36 eps

6.7

Ojakgyo Brothers

Korean Drama,

2011

, 58 eps

8.2

God's Quiz Season 2

Korean Drama,

2011

, 12 eps

Kang Kyeong Hee

(Main Role)

8.4

God's Quiz

Korean Drama,

2010

, 10 eps

Kang Kyung Hee

(Main Role)

8.4

I Am Legend

Korean Drama,

2010

, 16 eps

Jun Jae Hee

(Support Role)

7.0

Chuno

Korean Drama,

2010

, 24 eps

Jakeunjumo

(Support Role)

8.2

Three Brothers

Korean Drama,

2009

, 70 eps

Lee Tae Baek

(Support Role)

7.6

Creating Destiny

Korean Drama,

2009

, 31 eps

Jung Seo Yeon

(Guest Role)

7.4

Hometown Legends

Korean Drama,

2008

, 8 eps

So Wol (Ep. 6)

(Main Role)

7.0

Aquarius

Korean Drama,

2008

, 120 eps

Lee Sin Young

(Support Role)

5.0

First Wives Club

Korean Drama,

2007

, 104 eps

Bang Hae Ja

(Support Role)

7.0

Likeable or Not

Korean Drama,

2007

, 172 eps

[Bonjour Food marketing teammember]

(Support Role)

7.3

H.I.T

Korean Drama,

2007

, 20 eps

7.5
Movie
Title
Rating
Tatoo

Tattooist Zo Soo-Na

(Main Role)

7.7

The Shooting Girls

0.0

The 8 Sentiments

0.0
Special
Title
Rating
Would we love?

Korean Special,

2010

, 1 eps

0.0
Articles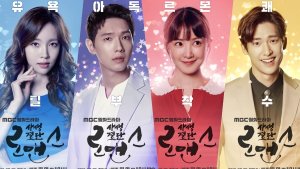 Drama Recaps

- Sep 2, 2018
Is this drama worth watching despite the low ratings? This article will help you find the answer.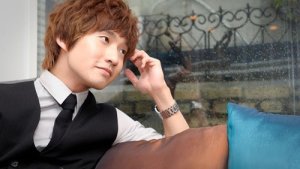 Editorials

- Jun 11, 2016
A highly-talented and versatile actor (and director), of such charm and charisma, with a wonderful ability to bring so much depth and personality to any role he performs.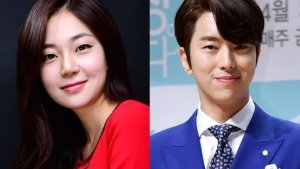 Choi Ji Woo and Choi Won Young in a romantic comedy. Cha Hwa Yun is a mom seeking revenge on her children. Yoon Hyun Min takes his first lead male role and so much more!