Name: You Zhang Jing
Native name: 尤长靖
Also Known as: You Zhang Pang;Azora Chin;尤长胖;又長胖;You You;Xiao You;小尤;Yu Chang Chin
Nationality: Malaysian
Gender: Male
Born: September 19, 1994
Age: 25
You Zhang Jing is Malaysian and also a trainee from Banana Entertainment who is well known for his vocals. He attended Idol Producer in 2018 as a trainee. He also loves to sing, cook, eat, and watch movies. He debuted as the main vocalist in "Nine Percent" on April 06, 2018 as the ninth member (top 9).
TV Show
Title
Rating
The Way to Your Heart

Chinese TV Show,

2019

, 0 eps

0.0

Guys Doing Housework

Chinese TV Show,

2019

, 12 eps

10.0

Our Concert

Chinese TV Show,

2019

, 10 eps

[Himself]

(Regular Member)

0.0

Back to Field : Season 3

Chinese TV Show,

2019

, 13 eps

8.7

Beautiful Youth

Chinese TV Show,

2019

, 12 eps

9.2

Qing Chun You Ni

Chinese TV Show,

2019

, 12 eps

8.0

Perfect Restaurant

Chinese TV Show,

2018

, 12 eps

8.9

Guten Guten BANANA

Chinese TV Show,

2018

, 12 eps

0.0

Fantasy Restaurant

Chinese TV Show,

2018

, 12 eps

9.0

The Rap of China: Season 2

Chinese TV Show,

2018

, 13 eps

8.2

Nine Percent: Flower Road Journey

Chinese TV Show,

2018

, 3 eps

8.8

Keep Running: Season 6

Chinese TV Show,

2018

, 12 eps

8.9

Idol Producer: Season 1

Chinese TV Show,

2018

, 12 eps

[Trainee]

(Regular Member)

8.9

Day Day Up

Chinese TV Show,

2008

, 725 eps

(January 27, 2019 and March 31, 2019 Episode)

(Guest)

8.9

Happy Camp

Chinese TV Show,

1997

, 1080 eps

(Ep. 1028, 1045, 1047)

(Guest)

9.1

More Than Forever

Chinese TV Show,

0000

, 0 eps

0.0
Articles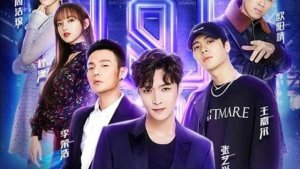 Editorials

- Mar 21, 2018
Idol Producer, an introduction to Mandopop