Idol Producer is not Produce 101 Season 2, it's an unofficial remake, in many ways an upgrade and it's good, if you see it as a stand-alone don't compare it to Produce 101 S2.

Prior to national voting:
Trainees initially rate themselves between A, B, C, D & F according to how good they think their skills are

Trainees are then evaluated and rated by the mentors according to their actual skill level
After national voting:
Trainees are ranked between 1 – 97 (3 trainees dropped out)
Trainees ranked 61 and above are eliminated. More eliminations will follow until the final 9 are chosen
K-Pop didn't need Produce 101, considering the innumerous music survival programs that they produce on a regular basis and Produce 101 is just one of many music shows, but Idol Producer is not! China, whose Mandopop doesn't yet have the same level of popularity internationally as their Korean K-Pop counterpart has positioned Idol Producer smartly. 
Copy paste Produce 101 with adjustments, making Idol Producer a visually appealing music survival show with a platform that enables fans to discover what Mandopop has to offer as a music genre with the star quality of the trainees in the competition.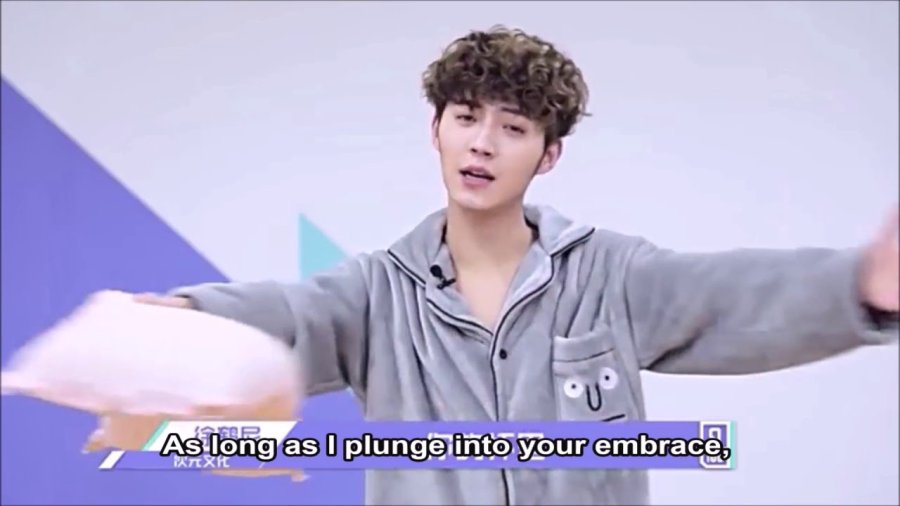 Idol Producer airs every Friday at 8pm Chinese time on iQIYI and has an average duration of 2.5 hours approximately by program so far.
It showcases an assortment of songs from renowned global & local artists...
to be further explored at leisure.
Featuring artists songs include those from: Jason Derulo, Meghan Trainor, Ed, Shiran, Lil Jon, and Swedish Indie Rock band Mando Diao; American artists Chris Lee, Jason Chen & Fang Datong; K-Pop Rapper Zico & Block B; Singaporean singers JJ Lin & Sun Yanzi; Chinese artists Hua Chenyu & Chen Li and Taiwanese stars Jay Chou & Jolin Tsai not to mention Idol Producer's own Zhang Yixing & Jackson.



It introduces Mandopop trainees to international audiences and establishes Mandopop as another strong sub-genre of Pop with similar K-Pop quality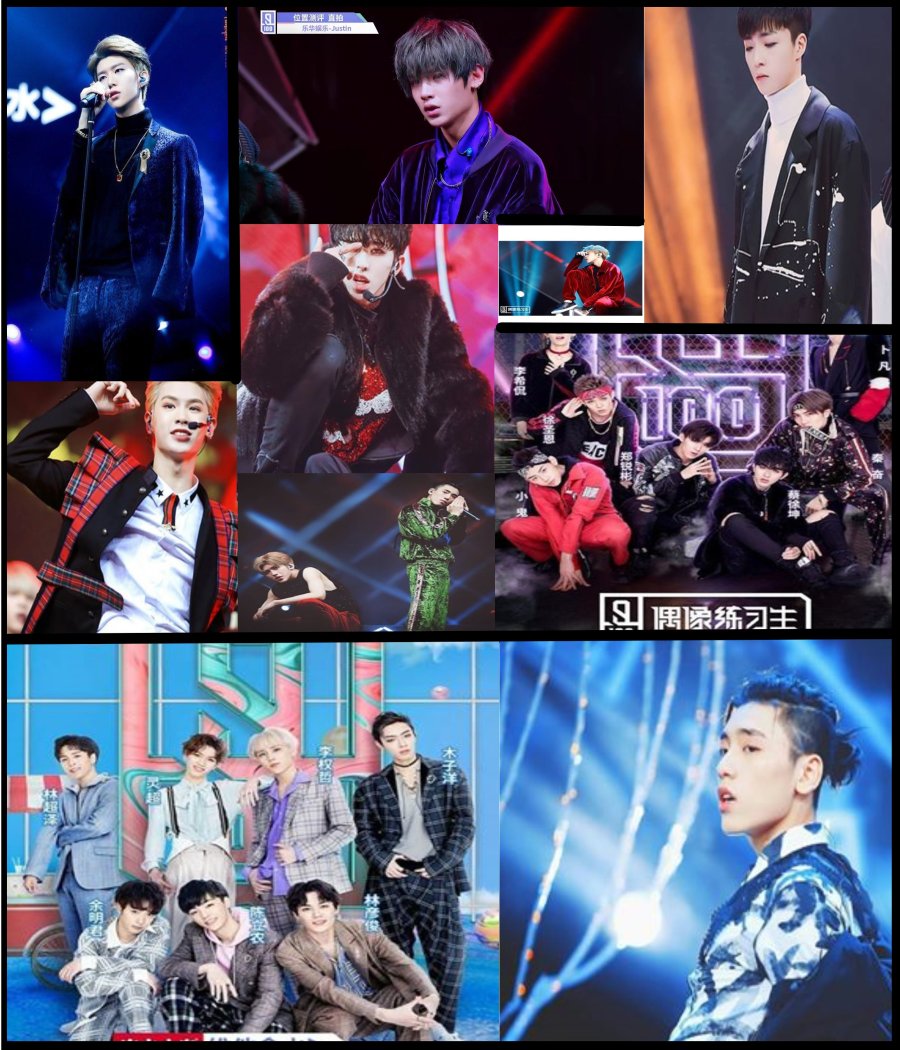 From popular and interesting Cai Xukun, an independent trainee and artist, former member of the group Swin with a strong and ever growing fanbase on Weibo, to Gouran Entertainment Xiao Gui, a former contestant of RAP China, the country's equivalent to the K-Reality show: Show Me the Money, known for his exquisite Rap skills and dreadlocks, to Qin Fen, OACA Entertainment artist, previously debuted with K-Pop group Legend, disbanded, to Yue Hua Entertainment (a Chinese Entertainment powerhouse) Fan Cheng Cheng (fan Bin Bin's younger brother who has trained in Korea), Justin & Zhu Zheng Ting (both former contestants of Produce 101 S2 and members of YueHua Next), to  A Legend Star Entertainment Corporation Chen Linong, who works very hard and smiles a lot, making others happy. Then there's Qin Entertainment Bu Fan, who's very tall, wears fury dark clothes a lot during his performances, making him stand out and is a member of Chinese Pop Group BC221, Banana Entertainment You Zhangjing who can play the piano and individual trainee Zhou Rui, member of Chinese Pop Group Mr. Bio and former contestant of King of Pop and The Birth of a Star, just to mention a few of the trainees and their accomplishments thus far! For them Idol Producer is a platform to acquire national interest and recognition and international exposure which they so greatly deserve!


It presents trainees original work
I will always remember by Jeffrey, Wang ZiYi, Han MuBo, Bi WenJun, Zhou Rui, Yang FeiTong & You ZhangJing.

Listen to what I say by Cai Xukun, Xu Shengen, Qin Fen, Bu Fan, Zheng Ruibin, Xiao Gui & Li Xiying. 

Firewalking by Chen Linong, Lin Yanjun, Muziyang, Ling Chao, Li Quanzhe, Yu Mingjun & Lin Chaoze.



...More idols to fan over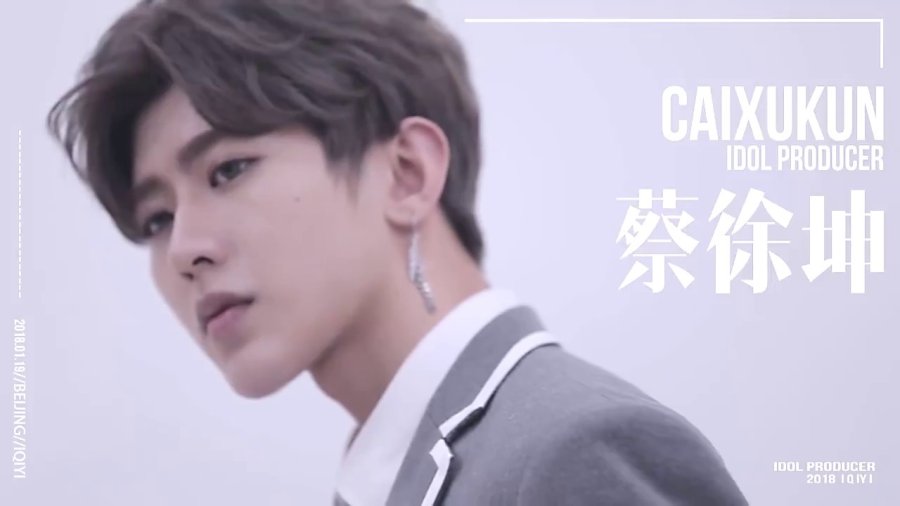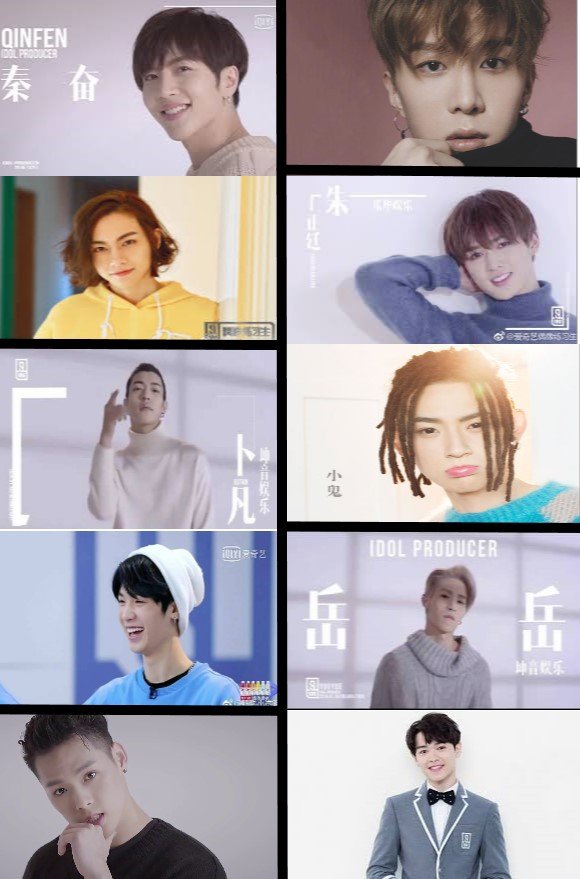 New idols to follow, new music to listen to, new experiences to engage in and a whole new music genre to enjoy, thanks to Idol Producer who has   been showcasing what many were unfamiliar with: Mandopop. With an overabundance of talent, Idol Producer has been giving trainees the opportunity to shine and craft a name for themselves in the awareness  of  global audiences. It has also been giving the global music sphere a   taste of Mandopop, demonstrating the enthralling nature of the music genre not only through the performances on stage but also through the   songs options available for them, introducing an array of Chinese Artists to the international public and generating a lot of buzz. 
It's witty and funny - Here's a look at some incorrect Idol Producer Quotes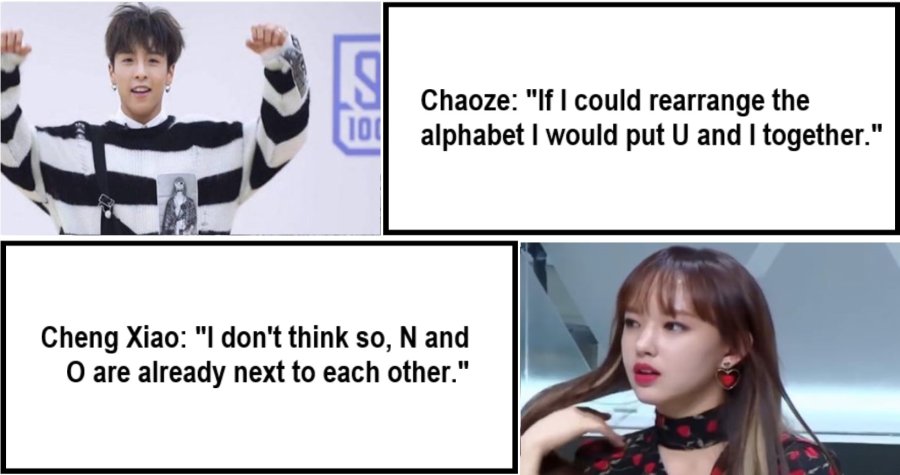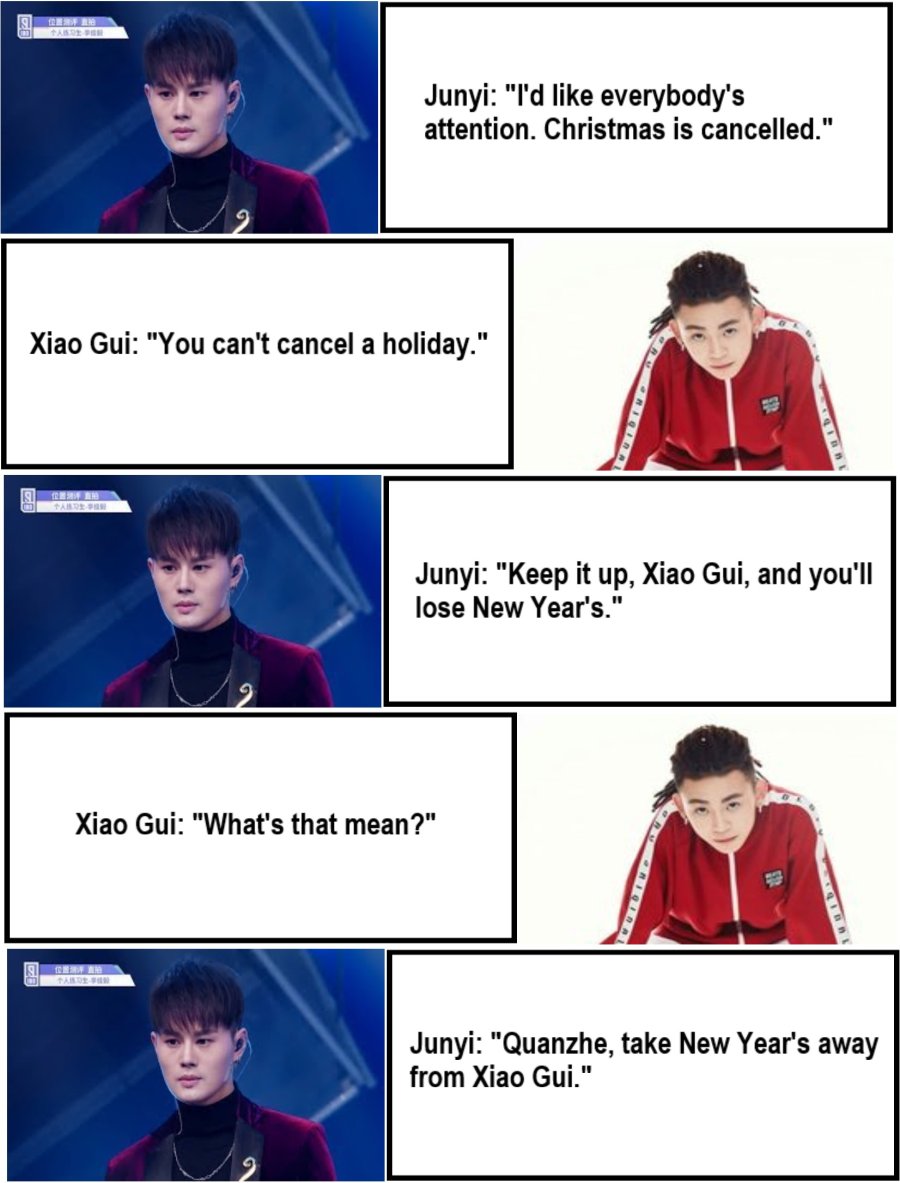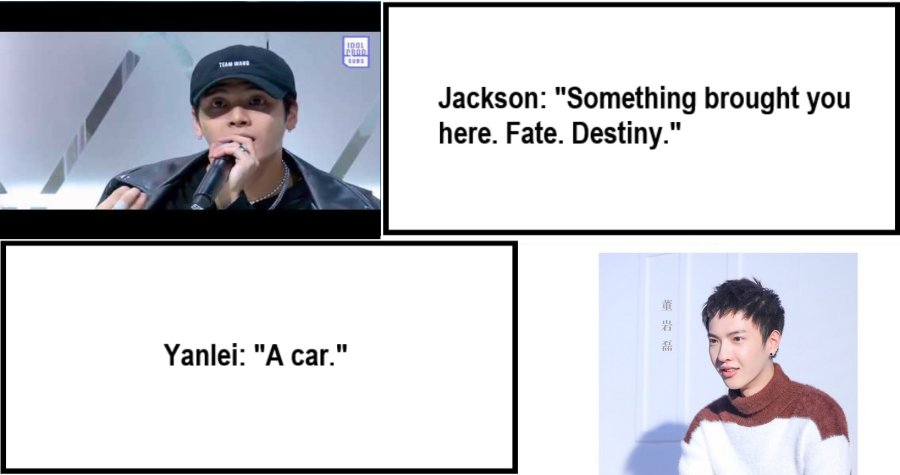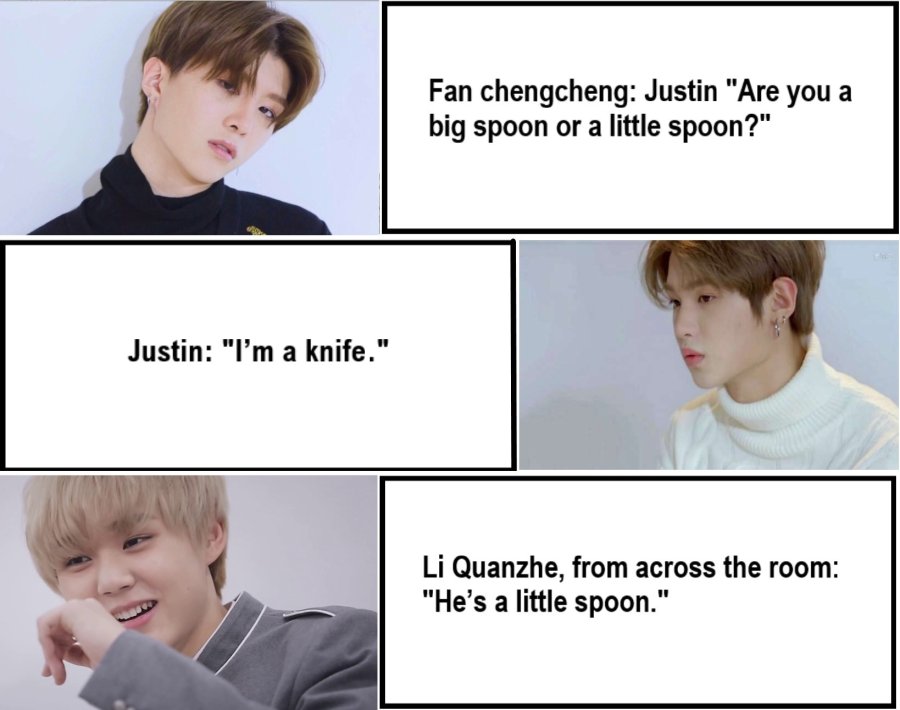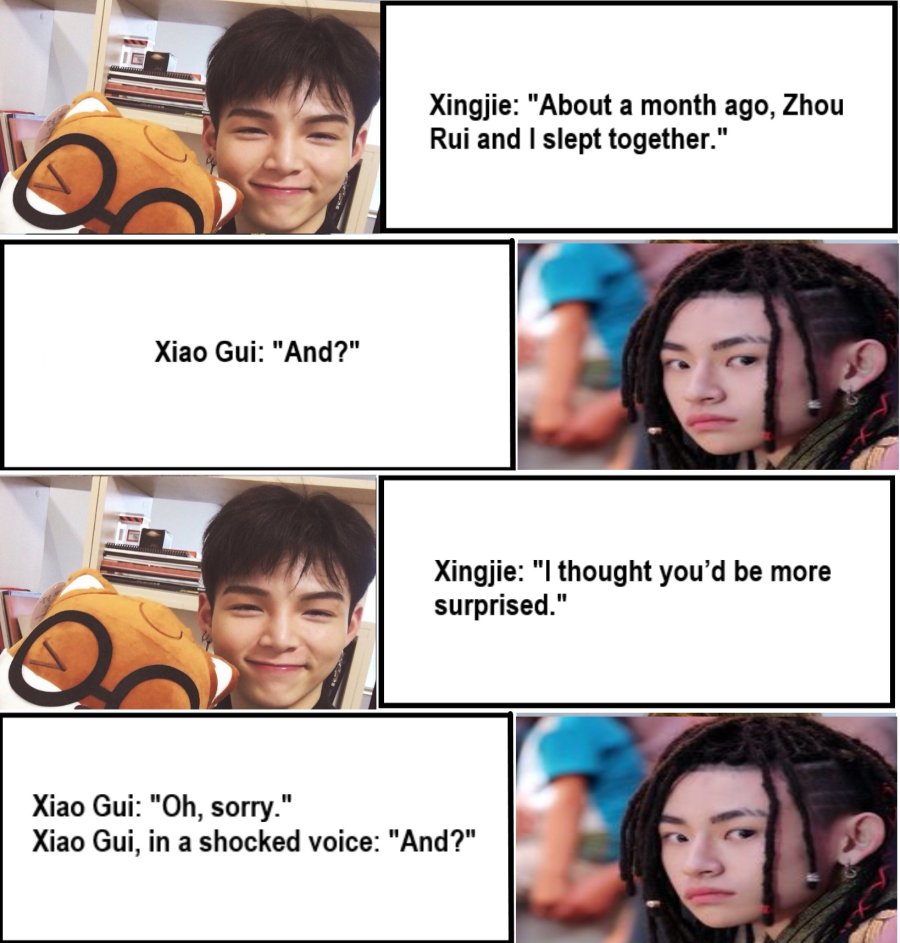 *For more Incorrect Idol Producer Quotes take a look at these tumblr blogs: Nova & IIPQ


...Is everywhere on social media
Facebook groups dedicated to the program are as abundant as twitter posts, Instagram & Weibo posts and apps. One, Idol Producer is entertaining, connects with international fans; two it shows that there is more to China than cheap goods and good food, there is also great pop music!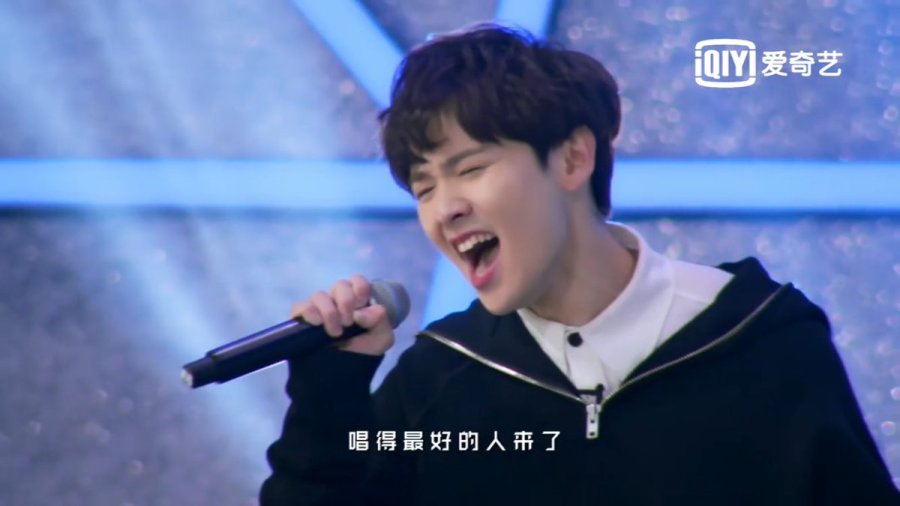 Finally, Idol Producer is presented by National Producer Representative Zhang Yixing aka Lay from EXO and it has GOT7 Jackson as a Rap Mentor.
Bias, bias, bias…Lay and Jackson are like Guylian chocolate cake, to be enjoyed any day, any time regardless of the season. One is good, two is better, three is a crowd! Now if only they collaborated on a song…that would be the cherry on top of the delicious cake! It didn't even need to be a fresh cherry, a pickled one would do just the same! No need to be fussy about fruit but the chocolate, the chocolate needs to be right, absolutely right!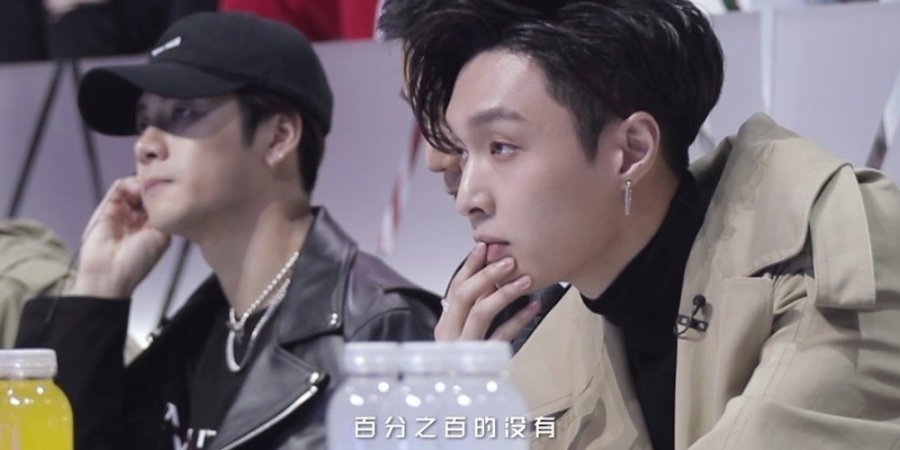 Now think about it, a collaboration through SM Station between those two talented artists. SM, JYP are you listening?

Mandopop is getting popular worldwide and it's getting attention. Idol Producer is responsible for that! Fans are curious, fans like what they see and want more. The songs are good, the artists are talented and they really know how to put up a show! It's still in its early stages but it's growing and it deserves to be growing because it's good and it's new! It's a great alternative for fans who like to explore new things and like to be unique. Mando-Pop is ideal for that as it is still distinctive and there aren't a lot of people outside of China's domestic market who know or like Mandopop.
Mandopop is here to stay, so...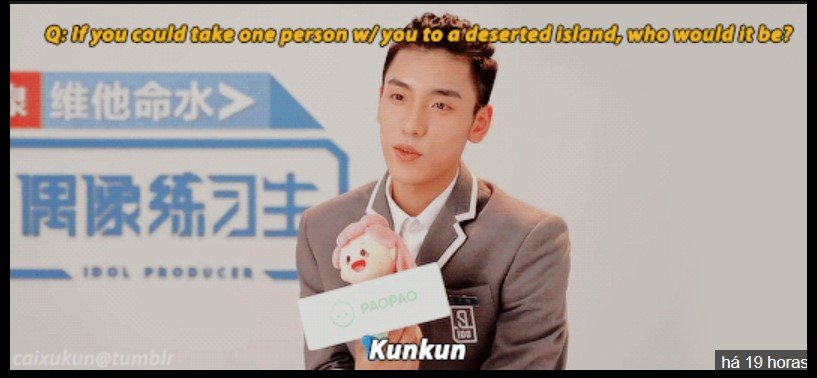 What about you? If you could take one person with you to a desert island who would it be? Do you have a favorite trainee? Do you have several?
Share your answer and your thoughts about Idol Producer in the comments bellow!