Name: Uchi Hiroki
Native name: 内博貴
Also Known as: うち ひろき
Nationality: Japanese
Gender: Male
Born: September 10, 1986
Age: 32
Hiroki Uchi (内 博貴, Uchi Hiroki) (born September 10, 1986) is a Japanese idol singer, songwriter, actor and model. He was born in Habikino, Osaka Prefecture, Japan.
Uchi Hiroki auditioned for Johnny & Associates on May 1999, at the age of twelve. He had no interest in the entertainment industry, instead dreaming about professional baseball career, but was signed up to audition by his mother, who was in show business herself.
He became the vocalist of the junior's group V. West. At this time, he had the TV show "Weekly V. West" with other members of the group. Three years later, on December 2002, Uchi became a member of Kanjani8, which was officially formed on the base of V. West.
Around the same time, Uchi started filming his first drama, Doremisora. In 2003, Uchi and his best friend, another Kanjani8 member, Nishikido Ryo, were asked to join the band NEWS along with seven other members. The same year, Uchi took part in the drama Boku no Ikiru Michi, and was awarded the Nikkan Sports Drama Grand Prix as a best newcomer.
In 2004, Uchi made his debut with NEWS (The song: Kibou-Yell) and with Kanjani 8 in the Kansai area, then nationwide.
While performing in SUMMARY2005 and Hey! Say! Dream Boy shows (along with KAT-TUN), Uchi was diagnosed with and hospitalized for pulmonary pneumothorax, a condition which causes holes to form in the lining of the lungs. Uchi was pulled from both shows for the urgent surgery to repair the three holes in his left lung.
After rehabilitation, Uchi returned in June for the release of NEWS's "Teppen" single as well as filming the drama Ganbatte Ikimasshoi! On July 15, 2005 Uchi Hiroki was detained for public disorder under the influence of alcohol. Apparently he had been invited to drink by an older Fuji TV presenter. Though he was released only with a warning, the incident developed into a scandal by the press.
Being eighteen and underage for drinking at that time, Uchi was promptly "suspended from the public eye" and excluded from both bands. He was also replaced in the role in Ganbatte Ikimasshoi! with Taguchi Junnosuke of KAT-TUN. Due to Johnny & Associates' strict enforcement of Uchi's punishment, Yakusoku, a special drama, where all the members of Kanjani8 were starring together for the first time, was not aired on Kansai TV as scheduled, although filming had concluded.
Uchi's suspension was lifted in 2006 but he was demoted to the status of 'trainee' of JE - a level lower than the Johnny's Junior he had been before. He was still out of the public eye and spent nearly all his time "improving his skills". In 2007, Uchi made his first public appearance since his suspension, acting in Shonentai'S stage show Playzone named "Playzone 07 Change2Chance".
In early January 2008, it was announced that Uchi would graduate from trainee to solo status with a leading role in the drama Isshun no Kaze ni Nare, a Fuji TV special airing for the last four days of February. His status became a "junior" again. In March, he also joined the cast of NTV drama Osen for one of the leading roles. In November, it was announced he would start his solo concerts in Yokohama and Osaka in collaboration with Question?.
In 2009, Uchi took part in Playzone 2009 "Letters from the sun" with Kis-My-Ft2 band. The same year, he starred in the anime-based drama Yamato Nadeshiko Shichi Henge with other JE stars Kamenashi Kazuya and Tegoshi Yuya. Latter this drama was awarded Nikkan Sports Drama Grand Prix as a best drama.
In 2010, in a news article concerning Hiroki Uchi becoming involved with the Japanese production of Broadway musical Guys and Dolls, the president of Johnny & Associates, Johnny Kitagawa, stated that Uchi has been permanently removed from both Kanjani8 and NEWS and will instead focus on solo work and acting
[Wikipedia]
Drama
Title
Rating
Tengoku no Koi

Japanese Drama,

2013

, 45 eps

3.9

Shiritsu Bakaleya Koukou

Japanese Drama,

2012

, 12 eps

Sakuragi Ren

(Guest Role)

7.3

Yamato Nadeshiko Shichi Henge

Japanese Drama,

2010

, 10 eps

7.8

Osen

Japanese Drama,

2008

, 10 eps

7.5

Isshun no Kaze ni Nare

Japanese Drama,

2008

, 4 eps

Kamiya Shinji

(Main Role)

6.1

Ganbatte Ikimasshoi

Japanese Drama,

2005

, 10 eps

Nakata Saburo

(Support Role)

6.6

Doremisora

Japanese Drama,

2002

, 45 eps

Katsumi, Mori

(Main Role)

6.0
Movie
TV Show
Articles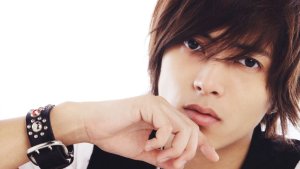 Editorials

- Oct 19, 2017
Everything an obsessed fan may want to know about Yamashita Tomohisa, also known as Yamapi!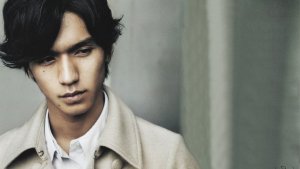 Editorials

- Jan 16, 2016
A Stalker's Guide to an actor who perfectly delivers any drama character no matter how simple or complex it is.