Name: Zhou Chen Gao
Native name: 周澄奥
Also Known as: Zhou Chen Gao;Chen Gao
Nationality: Chinese
Gender: Male
Born: July 15, 1992
Age: 27
Zhou Chen Gao, born on July 15 1992, is a chinese actor. He studied abroad when he was younger. While abroad he was part of a small band as the guitarist and lead singer. He also did different sports such as football, tennis, ice skating and others.
After his return in China, he was accepted in the Performance Department of the Shangai Theatre Academy and graduated in 2015. He entered the entertainment industry in 2016 with his role in the drama "Youth Friends Circle".
Drama
Title
Rating
The Journey Across the Night

Chinese Drama,

2020

, 24 eps

0.0

ART ON!

Chinese Drama,

2020

, 0 eps

0.0

River Flows To You

Chinese Drama,

2019

, 52 eps

7.8

Deep in My Heart

Chinese Drama,

2019

, 28 eps

8.3

My Huckleberry Friends

Chinese Drama,

2017

, 30 eps

8.4
Articles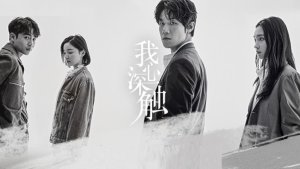 Drama Recaps

- Jul 11, 2019
Psychometry meets Dissociative Identity Disorder in this thrilling, action-packed, modern-day whodunit! Read on to find out why 'Deep In My Heart' is worth your time.