Name: Lee Wan
Native name: 이완
Given name: Kim Hyung Soo
Also Known as: 김형수;Kim Hyeong Soo;Kim Hyeong Su
Nationality: South Korean
Gender: Male
Born: January 3, 1984
Age: 36
Lee Wan is a South Korean actor. His older sister is actress Kim Tae Hee. In 2004, he won the New Star Of The Year Award at the SBS Acting Awards. Lee Wan has been an actor since 2003. However, his career was interrupted for a short time while he was drafted into the military in 2010. He served as an active soldier for two years and then was discharged in 2012.
Before his mandatory enlistment, he appeared in the Stairway to Heaven TV series as well as Snow White, Little Women, Let's Go To the Beach, Tree of Heaven, and more. His latest television acting job before he left to serve as a soldier was Swallow the Sun.
Upon discharge, friends, family, and fans greeted Lee Wan when he returned in April. He is noted as not wanting to make a big deal about his time served in the military. However, that didn't stop his return home from becoming a rather memorable celebration.
As of April, Lee Wan was currently working on returning to his former acting career. He had to spend some time considering both large and small screen roles. He has made some appearances and is working hard to re-establish himself.
[Source: DRAMAFEVER]
Drama
Title
Rating
Our Gab Soon

Korean Drama,

2016

, 61 eps

Shin Se Gye

(Support Role)

7.1

Swallow the Sun

Korean Drama,

2009

, 25 eps

7.7

In Soon is Pretty

Korean Drama,

2007

, 16 eps

6.7

Tree of Heaven

Korean Drama,

2006

, 10 eps

7.6

Let's Go to The Beach

Korean Drama,

2005

, 14 eps

6.4

Little Women

Korean Drama,

2004

, 58 eps

8.0

Snow White

Korean Drama,

2004

, 16 eps

6.8

Stairway to Heaven

Korean Drama,

2003

, 20 eps

Han Tae Hwa [Young] / Han Chul Su

(Support Role)

7.9
Movie
Special
TV Show
Articles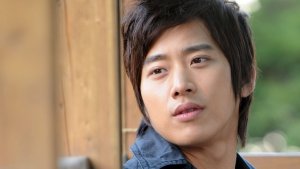 Editorials

- Nov 13, 2017
A Stalker's Guide to Lee Wan, the actor who stole DreamingKoreanBallad's heart...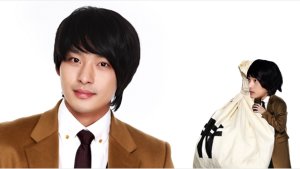 Editorials

- Jun 22, 2017
Everyone needs a little bit of luck, but check out Fatima's six favourite K-actors who need an extra dose of it!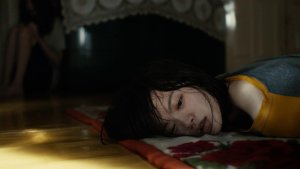 Editorials

- Oct 27, 2015
Here are several Dramas and films that get us personally involved with school life in South Korea...