Name: Sanada Hiroyuki
Native name: 真田広之
Given name: Shimosawa Hiroyuki
Nationality: Japanese
Gender: Male
Born: October 12, 1960
Age: 59
Sanada Hiroyuki is a Japanese actor. In Asia, he is most famous for his martial arts roles, and historical films including The Twilight Samurai and his role as 'The Fool' in the Shakespeare play King Lear gave him notable theatrical notice in the UK. Sanada is also known as a recording artist in Japan. He also is a stage actor, working in Japanese and British plays and theatre.
Sanada was born in Tokyo. Originally planning to be an action star, he studied Shorinji Kempo and later took up Kyokushin kaikan karate. Sanada began training at the age of 11 with actor and martial arts star Sonny Chiba's Japan Action Club, where he developed good all-round martial arts ability, and soon became Chiba's protégé. Sanada's martial arts film career introduced him to Michelle Yeoh, with whom he co-starred in Royal Warriors, and then later in Danny Boyle's Sunshine. He has a long-standing friendship with Jackie Chan, although he did not star in a film with him before Rush Hour 3 in 2007. Outside of Japan, Sanada was often credited in his younger days as Henry, Harry, or Duke Sanada.
Sanada received a bachelor of Arts from Nihon University.
From 1980 to 1991 Sanada released a series of albums and singles Japan as a singer; several of these were tied to films, TV shows or stage productions he was starring in. In 2010 and 2011 compilations were released covering his songs for movies and pop hits respectively.
Sanada has established himself as a character actor who is adept at playing a variety of roles. He was first noticed as a serious actor in the movie Mahjong Hourouki directed by Makoto Wada. Since then he has acted in every Wada movie — works filled with humor and nostalgia for classic films.
Some of Sanada's more famous movies are The Twilight Samurai, Ring, Kaito Ruby, and The Last Samurai. Sanada played Matsuda, the Japanese imperialist who befriends Ralph Fiennes's character, in the 2005 film The White Countess, directed by James Ivory. He starred in the Chinese film The Promise directed by Chen Kaige as General Guangming. Sanada has appeared in Rush Hour 3 with Jackie Chan and Chris Tucker and in 2007's The City of Your Final Destination, another James Ivory film, in which he plays the younger lover of Anthony Hopkins's character. He also starred in the movie Life with Ryan Reynolds.
(Source: Wikipedia)
Drama
Title
Rating
Hikon Kazoku

Japanese Drama,

2001

, 12 eps

Matoba Yosuke

(Main Role)

6.3

Furuhata Ninzaburo Season 3

Japanese Drama,

1999

, 11 eps

Yura Kazuo (Ep.29)

(Guest Role)

9.0

Tabloid

Japanese Drama,

1998

, 10 eps

7.0

Konna Koi no Hanashi

Japanese Drama,

1997

, 12 eps

Harashima Shuichiro

(Main Role)

7.9

Shin Hanshichi Torimonocho

Japanese Drama,

1997

, 18 eps

0.0

Kou Kou Kyoushi

Japanese Drama,

1993

, 11 eps

7.7

Taiheiki

Japanese Drama,

1991

, 49 eps

7.3

Dokuganryu Masamune

Japanese Drama,

1987

, 50 eps

Matsudaira Tadateru

(Support Role)

9.3

The Yagyu Conspiracy

Japanese Drama,

1978

, 39 eps

7.8

Message from Space: Galactic Wars

Japanese Drama,

1978

, 27 eps

6.0
Movie
Title
Rating
The Promise

General Guangming

(Support Role)

6.9

Boukoku no Aegis

Sengoku Hisashi

(Main Role)

8.0

The Twilight Samurai

Iguchi "Tasogare" Seibei

(Main Role)

8.2

Onmyoji

7.9

Ring 2

Takayama Ryuuji

(Main Role)

7.0

Spiral

Takayama Ryuuji

(Support Role)

6.3

Ring

Takayama Ryuuji

(Main Role)

7.4

East Meets West

Kamijou Kenkichi

(Main Role)

0.0

The City That Never Sleeps: Shinjuku Shark

Detective Same

(Main Role)

7.0

Yellow Fangs

2.5

Who Do I Choose?

8.0

Kaito Ruby

6.2

Royal Warriors

8.2

Mahjong Hourouki

0.0

Legend of the Eight Samurai

Inue Shinbee Masashi

(Main Role)

6.8

Ninja Wars

7.0

Ninja in the Dragon's Den

6.6

Samurai Reincarnation

Iga no Kirimaru

(Support Role)

7.2

Shogun's Ninja

6.0

Message from Space

5.4
Special
Articles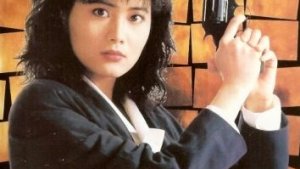 Editorials

- Mar 28, 2019
Ebisuno92's retrospective look at Hong Kong's "Girls with Guns" phenomenon. The article outlines the genre's history, its most prominent actresses, and the most interesting movies.