In view of the recent blockbusters hits like Wonder Woman and Captain Marvel, both the critics and the general public are enamoured with the idea of women finally wielding the steers of action genre. However, true cinemagoers know that this is not as unprecedented and groundbreaking moment as some would like us to believe. Women were present in the spotlight of action/adventure movies as early as the 1970s (for example, Alien) and, in the case of Hong Kong cinema, even earlier. In the 1960s, Connie Chan and Josephine Siao starred in a variety of wuxia films, not forgetting about Angela Mao who paved her way into stardom through martial arts flicks of the 1970s.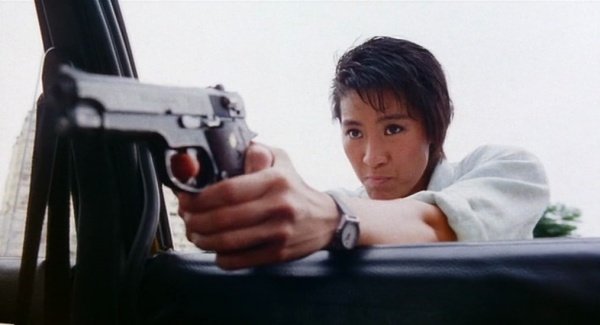 The origins of Girls with Guns movies are difficult to pinpoint, but the influences of wuxia and martial arts are visibly noticeable. It seems that at the beginning of the 1980s many Hong Kong directors wanted to break new grounds and, what is more, make things bigger and better, instead of rehashing simple beat-'em-ups and period pieces. Clear evidence for this trend can be seen in Jackie Chan's Police Story, Sammo Hung's Winners and Sinners, and Tsui Hark's Zu Warriors from the Magic Mountain.
Many Hong Kong cinema enthusiasts unanimously point to the movie Yes, Madam from 1985 which started the Girls with Guns craze. Directed by action choreographer Corey Yuen and starring Michelle Yeoh (going then by the name Michelle Khan) in her first leading role. The movie about a tough and righteous female cop vs. a crime syndicate accompanied by breathless fights, synth-pop music, exotic locations, international co-stars, and enough firearms to blow up Schwarzenegger, pretty much defined the formula for a series of movies that followed.
What needs to be mentioned is the fact that Girls with Guns was not just another sordid attempt to make exploitation/pink violence pictures. As Grady Hendrix points out: "the heroines are chaste, love scenes happen offscreen, romance consists of little more than flirtatious glances, and the heroines are usually bundled up in ankle-length skirts, high-waisted mom jeans, long jackets, and loose T-shirts." In addition, do not expect males in such movies to take the focus away from the heroines. When they do serve as a love interest, they are often killed off. Most of the time, they are overconfident, unreliable, and unsupportive. Therefore, gentlemen-in-distress have to be constantly saved due to their oblivious ignorance. Yet, their shortcomings do not stop them from looking down on female cops or being unfair during the fights as the baddies. Talk about equal opportunities in the 1980s.
Now allow me to chronologically outline the stories of the most prominent female stars behind the Girls with Guns phenomenon, together with my personal movie recommendations, and subsequent history of the genre:
---
Royal Warriors (1986)
The action heroine who started it all. Michelle is so awesome that she deserves a guide of her own on MDL (*shyly volunteers to write it*), so I shall limit myself to the bare basics. After appearing in commercials and having a cameo in The Lucky Stars series, she caught the attention of D&B company whose producers were looking for a promising lead of their new action movies. Michelle went on to play in Yes, Madam, a very similar in tone Royal Warriors, and Indiana Jones-esque adventure tale Magnificent Warriors. Then, she quickly married and retired only to make a comeback 5 years later in Jackie Chan's Police Story 3: Supercop. Michelle solidified her action heroine status with Project S, a Police Story spin-off film. In the mid-1990s, she gradually drifted away from Girls with Guns trend and focused on martial arts and wuxia films instead (*inhales* Crouching Tiger, Hidden Dragon).
---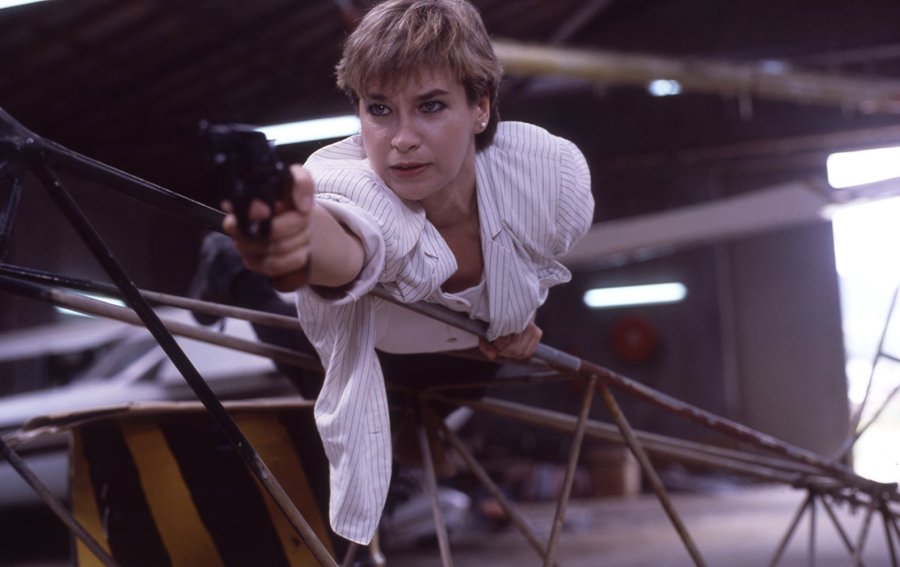 Blonde Fury (1989)
The only Caucasian actress who achieved true celebrity status in the Hong Kong movie industry. She is the real martial artist who was discovered by Golden Harvest back in the early 1980s. She appeared alongside Michelle in Yes, Madam and did seven more movies afterwards. Her definite highlights are as follows: Righting Wrongs, The Inspector Wears Skirts, and Blonde Fury.
---
In the Line of Duty 4 (1989)
By far, my all-time favourite action icon. Tough, unbreakable but warm and gentle at the same time. Yang Li-tsing (real name) was a professional dancer who came to prominence starring in Taiwanese films. After Michelle Yeoh's departure, the producers of D&B company brought her on board and marketed her as Cynthia Khan (an amalgam of Michelle Khan's and Cynthia Rothrock's names). Cynthia enjoyed great popularity as fearless Inspector Yeung in In the Line of Duty series, appearing in 5 installments. Outside of the franchise, she did many more Girls with Guns spectacles (Queen's High, The Avenging Quartet) as well as wuxia films (Zen of Sword, The Invincible Constable). In the early 2000s, she switched to dramas (most notably The Eloquent Ji Xiaolan and Legend of Hua Mulan). What more can I say? Whenever I see Cynthia on screen, I see the real female cop in action.
---
Iron Angels (1987)
Having been primarily a television actress, Moon Lee experienced a breakthrough into the mainstream with over the top, multi-directed production called Iron Angels (a.k.a Angel). The bombastic extravaganza, which casts into the shadows modern Charlie's Angels productions, ejected Lee into about 30 more Girls with Guns flicks. She even sustained a third-degree burn while performing a pyrotechnical stunt on the set of Devil Hunters in 1989. Thankfully, she recuperated and the crew praised her perseverance in the ending credits. Nowadays, she is an accomplished dance instructor living in America.
---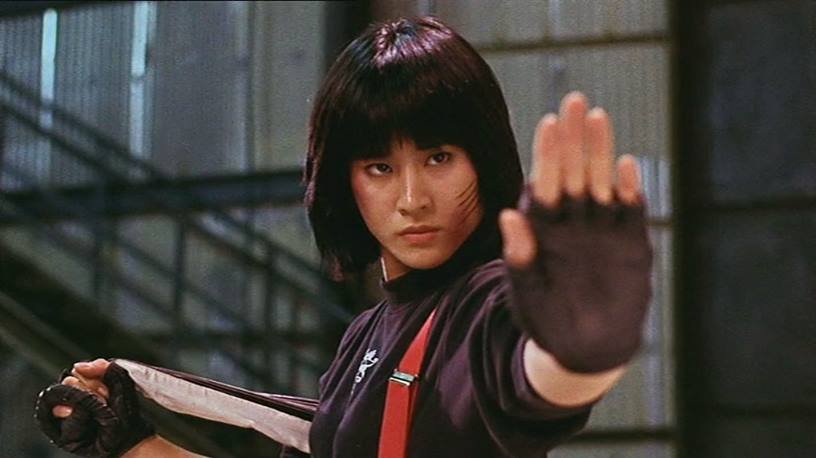 Outlaw Brothers (1990)
Japan-born martial artist who abandoned the career path of becoming a PE teacher after seeing Jackie Chan's The Young Master in 1980. Her dream was to become a Hong Kong actress and to star alongside her favourite lead, Yuen Biao. She fulfilled that dream with Sammo Hung's Millionaires Express. Afterwards, Yukari hit the jackpot with the aforementioned Iron Angels in which she played the bloodthirsty leader of the drug cartel. Believe it or not, but she was actually encouraged to hit her co-stars as hard as possible… However, all of that happened among trained professionals. After ending her career in 1999, she settled in her hometown of Fukuoka where she promotes tourism.
---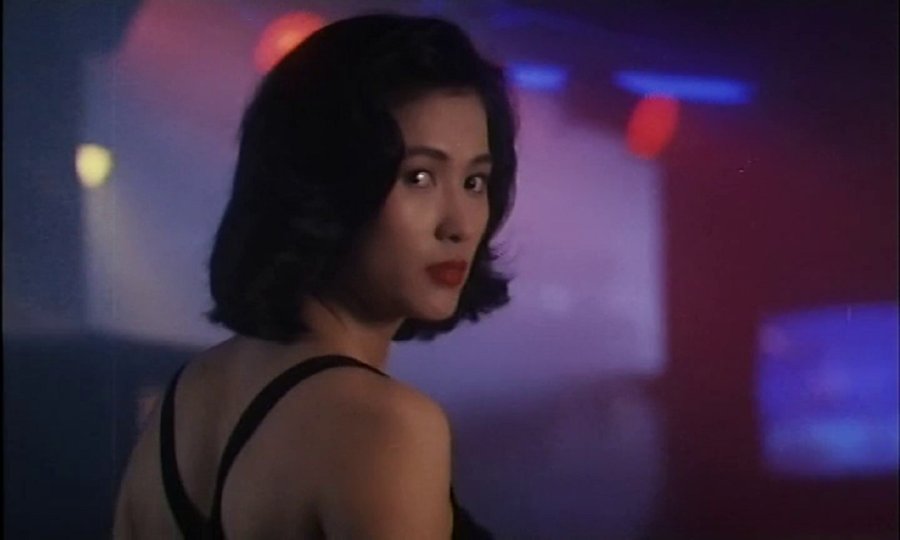 Fox Hunter (1995)
After travelling with her relatives and doing a few odd jobs, Jade Leung auditioned at D&B Company for the leading role in their upcoming movie. Needless to say, Jade won the audition and her first film, Black Cat, heavily influenced by then popular Luc Besson's La Femme Nikita, became an instant hit. Jade became a new face of the genre for a while and she even received a Hong Kong Film Award for the best newcomer. Unfortunately, Black Cat was quickly followed by an abysmal sequel called Black Cat II: The Assassination of President Yelsten (the title says it all). Since then, she appeared mostly in low budget productions, but many fans hail her movie from 1995, Fox Hunter, as the last official Girls with Guns motion picture (even though it vividly bears the marks of an exploitation feature). In the recent years, Jade appeared in action comedy Special Female Force, which serves as a reference to the genre.
Actresses who did not make the list deserve an honourable mention. Elaine Lui, Sibelle Hu, and Michiko Nishiwaki graced the screen with their presence in a smaller capacity than their aforementioned colleagues; nevertheless, their contribution to the action-driven rollercoasters has to be noted.
Royal Warriors

(1986): Three cops are being hunted down by criminals after preventing the escape of a high-profile mobster. Michelle's at her prime and accompanied by two great co-stars:

Hiroyuki Sanada 

and

Michael Wong

.

Magnificent Warriors

(1987): Michelle plays an amalgam of Han Solo and Indiana Jones in this light-hearted adventure set in Manchuria of the 1930s during the Japanese invasion.

Iron Angels

(1987): After a drug raid and destruction of opium fields in Thailand, the drug syndicate retaliates by murdering Interpol officers. Thai police hire the mercenary Angel Organization in order to crack down the syndicate. (Features Moon Lee, Elaine Lui, and Yukari Oshima.)

In the Line of Duty 4 (1989): Cynthia Khan and Donnie Yen team up as police officers protecting a key witness in a murder case that may expose corruption in the FBI. My personal favourite Cynthia Khan's movie.

Madam City Hunter

(1992): Officer Ching (Cynthia Khan) accidentally disrupts a gun smuggling operation. Head of the deadly Five Fingers gang, in turn, frames Ching for killing a group of teenagers. As a result, Ching, with the help of a goofy private detective, starts the hunt for the gang. Presence of Cynthia and

Anthony Wong

are definite highlights of this picture.

A Serious Shock! Yes, Madam!

(1993): One of the few movies that attempted to play with the genre's established convention. The battle of Cynthia Khan and Yukari Oshima vs. psychotic Moon Lee is a must watch!

Project S 

(1993): Michelle reprises her role from

Police Story 3

as Colonel Jessica Yang. She is called to Hong Kong in order to prevent a notorious gang of thieves and their elaborate bank heist.
You might be wondering what happened to the genre afterwards. All in all, it is hard to find a modern Asian production about female cops chasing criminals and putting things right. To be honest, a simple lack of demand lead to quiet burn out of the genre in the mid-1990s, ten years since its conception. In addition, the good name of those movies was tarnished and watered down by numerous copycat flicks which blended police themes with straightforward nudity and graphic violence (*chokes* a certain Wong Jing's series with Angel in the title). Does it mean that the actresses suddenly found themselves without a job? Not at all. The Philippine movie industry accepted them with open arms. Even though, these were already low-budget films with questionable production value.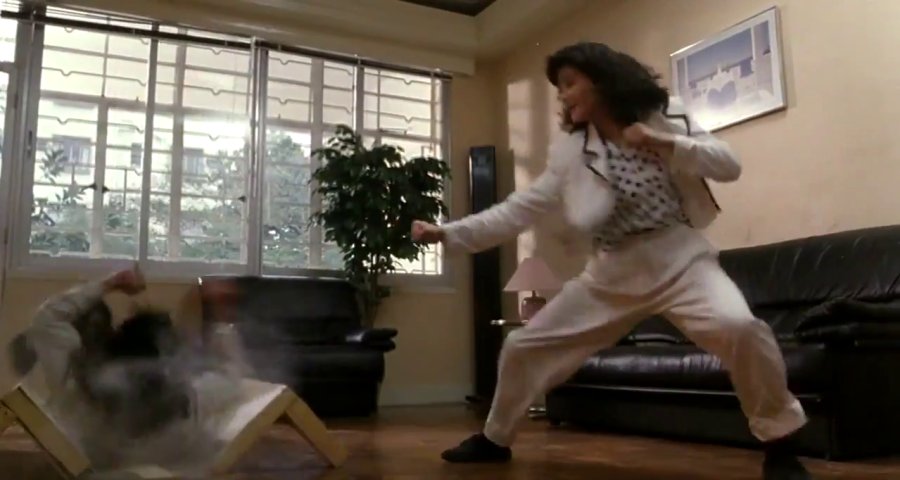 Tiger Cage 2 (1990)
If counting the brief revival in the Philippines, then it is safe to say that the genre had its end in the early 2000s, as most of the actresses retired exactly at that time. Still again, there were some attempts to reintroduce the genre in Hong Kong. One of the well-received ones was So Close with Shu Qi. Coincidentally, it was directed by the same guy who made Yes, Madam back in 1985.
I know what you are thinking. These movies sound cheesy, stereotypical, and highly exaggerated. Why did I bother to write about them in the first place? Well, I decided to give this genre a retrospective look since it effortlessly blends the cops-vs.-thieves motif together with epic shootouts and hand-to-hand combat. What needs pointing out is that the heroines did not use guns all the time and, in the third act, the only things they could rely on were their wits and fits during exhilarating finales.
Why I regard "girls with guns" as unforgettable classics? Mostly because the main actresses were doing the stunts themselves. If you see Michelle Yeoh fighting on a bulldozer or Cynthia Khan doing a turning kick on top of a speeding truck, they had really done that on their own. Additionally, I would not call these films R-rated flicks, but be prepared for a good amount of fake blood as hoards of expendable extras are taken down as if it were harvest time in the fields.
All things considered, these movies are from another time and a completely different reality which will not come back, but the amount of blood, sweat, and tears that went into their making deserves some recognition in the age of CGI-filled blockbusters. This genre serves as a reminder of the times when Hong Kong cinema seemed too awesome and too action-packed to handle, it was indeed too awesome and too action-packed to handle…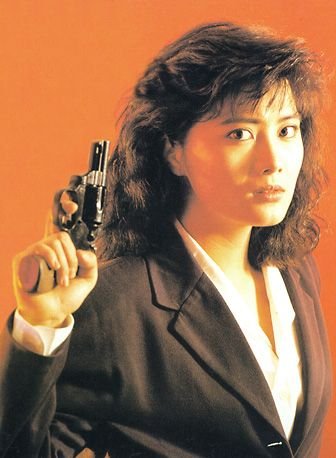 ---
Make sure to check out my sources below. I tried to include as much information as possible, but there are more trivia about these films: Kaiju Shakedown: Girls with Guns; Girls With Guns in Hong Kong: Beyond Michelle Yeoh & Cynthia Rothrock; HK Girls With Guns – 10,000 Bullets; TV Tropes; HKMDB; GirlsWithGuns.org; LoveandBullets.com.
---
What about you? Have you seen any "Girls with Guns" movies? If yes, share your titles in the comments. Also, if you enjoyed this article, please let me know if you would like to read more about the past stuff of Asian cinema. I would love to turn this into an editorial series with your approval.