Name: Kim Eli
Native name: 일라이
Given name: Kim Ellison
Nationality: American
Gender: Male
Born: March 13, 1991
Age: 27
Eli Kim, is a Korean-American singer and one of the six-member Korean boyband, U-KISS under NH Media Entertainment. He is the main rapper of the group and one of the three English-speaking members of UKISS along with AJ and Kevin. Eli was very well known as a trainee for Taekwondo and Kung Fu.
Eli was born in Washington, D.C. by his Korean parents, but spent most of his years in Fredericksburg, Virginia. He has a younger sister named Minah and an older sister named Hannah. He attended Ni River Middle School and Riverbend High School in Virginia. After dropping out of high school, he went alone to Beijing, China at the age of 15 to pursue his studies where he also learned Mandarin. He studied the techniques for Taekwondo and Kung Fu for 12 years, opening an opportunity for him to cast as an extra-artist in a Chinese movie.
On December 4, 2015, Eli announced via instagram that he had been married for over a year, since June 5, 2014, having dated his wife who is a model 11 years his senior, for 5 years. It was also announced that they were expecting a child. His fellow members Soohyun and Kevin took to Twitter to comfort the fans about Eli's shocking marriage news. On December 6, 2015, U-KISS' label NH Media released a statement to clear up some questions. His label said that Eli's marriage won't affect his promotions with U-KISS and he will continue filming his Chinese drama as well. And asked to refrain from leaving hate comments as he will be a father soon. On June 8, 2016, Eli's son, Michael Min-soo Kim was born.
On August 30, 2016, Eli revealed his wife, Ji Yeon-soo to the public on MBC Every1's Video Star. On January 4, 2017, Eli revealed his life as a husband and father by joining reality show, KBS's Mr. House Husband with his wife, Ji Yeon-soo and their son, Michael Min-soo Kim.
Drama
Title
Rating
Full House

Chinese Drama,

2018

, 35 eps

8.2

K-POP - The Ultimate Audition

Korean Drama,

2012

, 14 eps

Himself [UKISS member]

(Guest Role)

7.1

Real School

Korean Drama,

2011

, 40 eps

7.1

I Am Legend

Korean Drama,

2010

, 16 eps

[Member from KISS]

(Guest Role)

7.0

Tai Fah Tawan Diew

5.7
TV Show
Title
Rating
Mystery Rank Show 123

Korean TV Show,

2017

, 28 eps

8.0

Mr. House Husband

Korean TV Show,

2016

, 14 eps

9.0

Singing Battle

Korean TV Show,

2016

, 29 eps

8.5

Go! U-KISS

Korean TV Show,

2014

, 1 eps

0.0

Chef's Kiss

Korean TV Show,

2010

, 0 eps

9.0

Blinding Bling Evershaw - U-KISS Vampire

Korean TV Show,

2010

, 10 eps

8.3

You Hee Yeol's Sketchbook

Korean TV Show,

2009

, 399 eps

9.1
Articles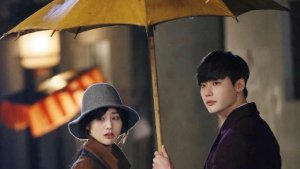 The Hallyu ban is finally lifted! Take a quick look at 8 C-Dramas that we can look forward to now.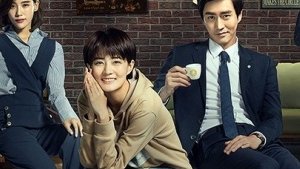 These remakes [including one of the hit classic Coffee Prince] will shock you! Let's see which remakes are airing by the end of 2017!