Name: Ohta Lina
Native name: 太田莉菜
Also Known as: Ota Rina ; Matsuda Lina
Nationality: Japanese
Gender: Female
Born: January 11, 1988
Age: 31
Lina Ohta (married name: Lina Matsuda, married Ryuhei Matsuda) is a Japanese fashion model signed with Anore Inc. She has appeared in several TV dramas and movies in supporting roles. Ohta's mother is half Russian. As a child she spent two years in Moscow and can speak Russian and English in addition to Japanese. She still has conversations with her mother in Russian.
Articles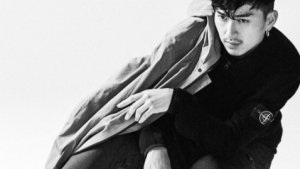 Editorials

- Oct 26, 2017
What Every Obsessed Fan Might want to know about Matsuda Shota.