Name: Phet Thakrit Tawanpong
Native name: ฐกฤต ตวันพงค์
Also Known as: Thakrit Tawanphong;เพ็ชร;Petch;ฐกฤต เหมอรรณพจิต;Thakrit Thamannopjit
Nationality: Thai
Gender: Male
Born: April 10, 1990
Age: 29
Thakrit Tawanpong (Nickname: Phet) debuted into the entertainment world through music videos, but he did not get majorly known until he starred in the the movie Ruk Sood Tai Pai Nah (First Kiss), in which he starred alongside Rotmay Kaneungnij. It is said that Rotmay picked him for the role herself, through casting. He is now signed with Channel 3 and one of his first roles was in the hit lakorn The Sixth Sense.
Articles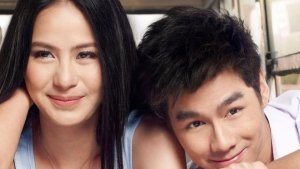 dramaqueen4life introduces you some of her favorite Thai Romance Comedies...