Name: Taksaorn Paksukcharoen
Native name: ทักษอร ภักดิ์สุขเจริญ
Also Known as: Aff; App; แอฟ; Taksaorn Paksookjarin; Taksaorn Paksukcharern;
Nationality: Thai
Gender: Female
Born: October 27, 1980
Age: 39
Taksaorn Paksukcharern (Nickname: Aff) is a Thai actress and model who has starred in several lakorns. She is known for her roles in the 2008 version of Jam Loey Rak as well as the title character in Wanida (2010), which won best Foreign Series at the International Drama Festival in Tokyo. She graduated with a bachelor's degree in communication of art from Chulalongkorn University.
In April 22, 2012, she married a police officer, Songkran Taechanarong. They lived separately for over a year before the actress filed for divorce on September 25, 2018. They share a daughter, Peemai Taechanarong, born in 2015.
Aff is currently the entertainment news reader on Thairath TV.
(Source: MyDramaList)
Articles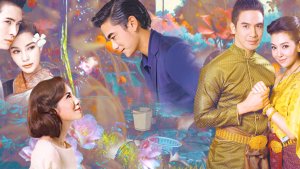 Editorials

- Nov 20, 2018
Ever wanted to watch a historical Thai drama but did not know which one to choose? If yes, then this article is for you!