The website is currently undergoing maintenance. Sorry for the inconvenience.
Name: Byun Baek Hyun
Native name: 변백현
Also Known as: Baekhyun; Byun Baekhyun; Byeon Baek Hyeon;
Nationality: South Korean
Gender: Male
Born: May 6, 1992
Age: 25
Baek Hyun is the lead vocalist of Exo-K. He was a member of the school's band and attended several musical festivals, later winning an award at a local rock festival. He joined S.M. Entertainment in 2011 through the S.M. Casting System. Baekhyun was one of the last members to join EXO, and was revealed as the group's ninth member on January 30, 2012. He has cited Rain as one of his main influences and hopes to emulate Rain's "well-rounded" success. In July he starred in a Korean adaptation of the musical "Singing in the Rain" produced by SM C&C.
Drama
TV Show
Title
Rating
Master Key

Korean TV Show,

2017

, 12 eps

8.7

EXO Tourgram

Korean TV Show,

2017

, 20 eps

8.9

Knowing Bros

Korean TV Show,

2015

, 110 eps

9.2

EXO 90:2014

Korean TV Show,

2014

, 11 eps

8.8

XOXO EXO

Korean TV Show,

2014

, 4 eps

8.7

Roommate: Season 1

Korean TV Show,

2014

, 20 eps

8.2

EXO Channel

Japanese TV Show,

2014

, 16 eps

9.2

Exo's Showtime

Korean TV Show,

2013

, 12 eps

9.0

After School Club

Korean TV Show,

2013

, 292 eps

8.3

Weekly Idol

Korean TV Show,

2011

, 331 eps

8.8
Articles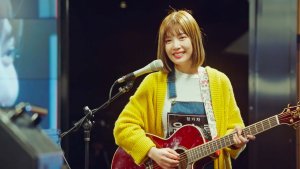 What is your favorite part about flipping through yearbooks? If it is the superlatives page that gets you laughing, look no further. These are the "class" superlatives from your favorite dramas of 2016/17!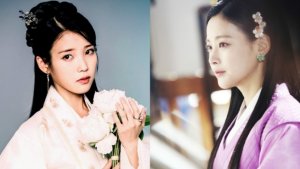 Which drama did it better? Was it Shine or Go Crazy with Jang Hyuk, or Moon Lovers: Scarlet Heart Ryeo with Lee Joon Gi?
See how old the actors playing the Scarlet Heart: Ryeo Cast members actually are!