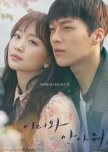 PLOT: Masterful
--------------------------------------------------------------
This series is among the best of the best. It is one of those rare shows where every episode matters. The plot was never left hanging in order to extend the series. Instead, every single scene was developed in service of the narrative.
The transitions from tension-filled scenes to sweeter ones was flawless. It made watching the series easy and enjoyable. The narrative was also organic, with nothing feeling forced or out of place.
Overall, prepare yourself. This drama will demand your complete attention, push you to the edge of your seat, steal your breath away and have you rooting for more than just the main leads.
MAIN CHARACTERS: Memorable
--------------------------------------------------------------
The main leads were remarkably three dimensional. They were given as many strengths as weaknesses and every single one made sense. The development of the characters was consistent and coherent. Every action had a lasting consequence, and every instinctive reaction demanded a hefty price.
Yoon Na Moo (male lead, aka Chae Do Jin): His complex character was handled masterfully. He was presented as a sympathetic and strong figure, but realistically so. The best way I could describe him is with the saying, "courage is not the absence of fear, but the ability to act in spite of it." Throughout the short series, this character struggled with his inner fears but accepted his vulnerabilities rather than hide them. He was strong precisely because he was afraid... but he didn't let that fear rule him.
Gil Nak Won (female lead, aka Han Jae Yi): Despite her tragic backstory, she was well written and very well portrayed. She's strong, not because she got over her past, but because she's able to face her present while accepting what happened. Her strength is quiet and subtle; allowing her actions to show her defiance rather than voice them loudly. She's also very nurturing towards Na Moo and I love that she never once runs from her problems, but faces them head-on. Because of the nature of the story, Na Moo's side of the story was more intense, but she is without a doubt one of the strongest female leads I've seen in Kdramas so far.
ANTAGONIST: Imposingly petrifying
--------------------------------------------------------------
Yoon Hui Jae (ML's father): Heon Joon Ho deserves an award for his performance. Every time he stepped into a scene, he dominated and filled it with almost palpable tension. He cast a terrifying shadow over every character, continually reminding you that he was a prowling beast ready to strike. Forget Hollywood "horror" movies and "frightful" tv shows. From now on, Yoon Hui Jae is my new standard for blood-curdling terror.
SUPPORT CHARACTERS: Relatable & complex
--------------------------------------------------------------
Though this series has an amazing cast of characters that bring something of importance to the table, I'll focus on the top three characters that merit a special recognition...
Chae Ok Hee (ML's adoptive mother): Talk about a character caught between a sword and a hard place. Her performance was absolutely brilliant and her character was probably the most relatable. Ok Hee is going to go down as the definition of a strong mother. She's a testament that water can be thicker than blood and, when push comes to shove, any mother will pull her claws out to protect her children.
Yoon Hyun Moo (ML's brother): Kim Kyung Nam deserves an award for his superb performance. Alongside Hui Jae, he stole the show for me. He had some of the most powerful scenes and the strength he displayed was of a different kind than usual. He was a sacrificial character (a spot almost always reserved for the female lead) but with a strong purpose. He loves, selflessly and fully, without expecting anything from anyone in return. I found myself hurting alongside him and rooting for him throughout most of the show.
Gil Moo Won (FL's brother): Another character that stood out with his complexity and excellent portrayal. We were given his backstory in small doses until the picture was completed. This was a character that lingered in his pain but who was strong enough to accept and ask for help when things got tough. He understood and empathized with Hyun Moo because they were both shades of grey, which gave them an undeniable bond. The fact that he plays off of Hyun Moo so well, made me wish they could've shared more screentime together.
PORTRAYAL OF ROMANCE: Sweet & nurturing
--------------------------------------------------------------
The relationship between Na Moo and Nak Won was exceptionally balanced. It was an exchange of giving and taking; of want and need. They were loving, sweet and nurturing towards one another. They were also both hurting and, rather than taking the easy way out by keeping away from each other, they actively decided to pave a path out together. The quote: "You lean on me, I'll lean on you and we'll be okay" is enough to describe this beautiful relationship.
Here are some of the highlights:
1) They each have moments where one of them is vulnerable and the other strong; so it never feels one-sided.
2) There are no misunderstandings because they communicate with each other in a very honest and straightforward way.
3) The chemistry between them makes their relationship feel natural together. You can tell how much they care for each other with every stolen glance, soft smile and lingering touch.
HORROR FACTOR: Off the chart.
--------------------------------------------------------------
You better be prepared to hold your breath and curl your toes whenever Yoon Hui Jae steps into the scene, is all I'm saying.
OVERALL: This is a masterpiece.
--------------------------------------------------------------
The art direction is Hollywood quality (I'd say it even surpasses it). The framing, colors and lighting enhance the message communicated. So if you know what you're looking for, you'll be amazed at the attention to detail.
The music has also been carefully selected, used to amplify a feeling rather than distract. The ambient sounds help enhance the atmosphere, drawing you into the scene and forcing you to live it alongside the character.
Add to that the interesting story, superb characters and amazing acting you'll get a series that you'll not soon forget. Re-watch value for this is also quite high.
Was this review helpful to you?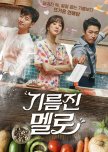 PLOT: Successful, but it floundered
--------------------------------------------------------------
To say the writers had the story planned out from the beginning might be a lie. I wouldn't be surprised if we learned that they were plotting the story out as they went along because it's far from perfect. Though at the beginning it leaned into melodrama, it found its ground and settled for humor (which was a good call).
That's not to say the transition wasn't entertaining to watch. To simplify it, the show is so much fun you'll ended up willing to overlook some of its glaring flaws. Most of which include entire plot points abandoned halfway without an explanation, only to introduced more plot-points that were later forgotten. If this show could be edited, I would've taken most of those out... especially the one that introduced a pretty dark subject only to brush over it and shelve it...
At any rate, despite its flaws, this is a lighthearted story that's very digestible and, more importantly, enjoyable.
MAIN CHARACTERS: Lovable
--------------------------------------------------------------
The three charismatic main leads were given a good balance of strengths and weaknesses. And though they weren't always held accountable for their actions, they still showed some measure of growth and change as the story progressed.
Seo Poong (male lead): His character was probably the most relatable. His growth comes from falling to his lowest point and having to claw his way back up. He's equal amounts fearful and arrogant, which makes him a refreshing male lead. The fact that he shows moments of vulnerability and self-doubt goes to show that a strong character can be built through struggles. If one takes a look at his character from the first episode and compares him to who he becomes during the last episode, you'll see he was properly developed.
Dan Sae Woo (female lead): Jung Ryeo Won did a wonderful job of portraying Sae Woo's sassy attitude. Every smile and chuckle felt natural and contagious. She was also a well-rounded character, with moments of strengths balanced by moments of vulnerability. As fun as she was, out of the three main leads, I'd argue she had the least growth. As the episodes rolled by, it became increasingly obvious that she lacked self-reflection. This meant that she wasn't always held accountable for her actions. This in turn resulted in little change to her character when comparing the first episode to the last. The opportunities to develop her were there for the taking, but the writers missed every single one.
Doo Chil Seong (second male lead and the character who stole the show): Chil Seong was so charming, kind and lovable, that he out-shined and out-staged the other leads. And I don't mean as in he gave me second lead syndrome (though he did), but more like his character became the heart of the show. And how could he not? Chil Seong existed outside of the love triangle and was developed far more than the rest. He had the most interesting backstory and he was at the center of the most powerful moments of the series. Chil Seong was a magnet who -- through his charisma and selflessness-- ended up pulling the rest of the cast into his orbit. If you were hesitant to watch this because he's not the main lead, perish the thought! I have a feeling that if you watch this series, you won't regret it.
ANTAGONISTS: Unremarkable
--------------------------------------------------------------
There's a number of antagonists, each showing a different degree of hostility towards our leads, but honestly, none of them stood out. Their purpose was to progress the story and support the narrative by adding obstacles to force our protagonists (mostly Poong) to grow. So even if they were rather superficial in their development (or lack thereof), they were a useful addition.
SUPPORT CHARACTERS: shallow
--------------------------------------------------------------
Just like with the antagonists, the support characters served a specific function within the main story and, therefore, didn't get any proper development. However, given their role, I think it was a good call to keep the story focused on the leads. Especially since not all of the support characters were likable.
PORTRAYAL OF ROMANCE: Sweet, nurturing & healthy
--------------------------------------------------------------
The romance between our leads was great. Lee Jun Ho & Jung Ryeo Won had great chemistry on screen, which made the development of the relationship feel organic. The characters' personalities also meshed pretty well, allowing them both to be equally active in the development of their relationship rather than have one character pursuing the other. In a way, it felt like they were both walking towards one another and met right in the middle.
PORTRAYAL OF BROMANCE: Heartfelt & nurturing
--------------------------------------------------------------
The relationship between Poong and Chil Seong was a highlight of the show. Although they started on the wrong foot, Poong and Chil Seong built a strong foundation of understanding, loyalty, devotion, and support that culminated in a familial bond. The fact that Lee Jun Ho and Jang Hyuk also had great chemistry, helped sell how quickly they transitioned from friends to "bros".
OVERALL:
--------------------------------------------------------------
This is a feel-good series. It's not a perfect by far, but it's undoubtedly entertaining and light enough to binge-watch. It's also a series that doesn't ask too much of its audience, which makes it a perfect show to watch after coming home from a hard/stressful day.
Was this review helpful to you?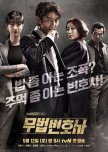 PLOT: Action-driven & engaging
--------------------------------------------------------------
For a story revolving around corruption and a wish for revenge, Lawless Lawyer is surprisingly optimistic. Although perhaps calling it revenge is misleading. After all, Bong Sang Pil --our charismatic main lead-- makes clear from the start that he's not seeking revenge, but justice. This point is emphasized throughout the series, separating an instinctive reaction (revenge and anger) from an emotional action (ensuring the end of corruption for the greater good).
In that respect, the story is quite simple. The main protagonists are aware of who the antagonists are from the get-go. Therefore, they have a clear goal and the only thing left to discover is how to solve the problem at hand. Fortunately, the plot wasn't drawn out unnecessarily or bogged down with an overload of melodrama. There was just the right amount of action, comedy, intrigue, drama, and romance to keep the series pretty light, despite the cruelty of the crimes depicted. This means that this is a series you can easily binge-watch.
MAIN CHARACTERS: Refreshing
--------------------------------------------------------------
Bong Sang Pil (male lead): his character was one of the biggest surprises, refreshingly so. He proved to be a well rounded and balanced character. On the one hand, he can take care of himself in a fight without breaking a sweat, he's confident and charming. On the other, he's straightforward, honest, emotional and fearful of risking people to achieve his goal. Bong Sang Pil is not perfect. He makes plenty of mistakes and, most importantly, he is held accountable for all of them.
Ha Jae Yi (female lead): her character was also refreshingly consistent. She was introduced with a bang, which set the foundation of her character. But unlike other dramas, she never loses that badass quality. Like Bong Sang Pil, she's a balanced character. Equal amounts capable and emotional; Ha Jae was not only very mature and rational throughout most of the series, but she was also very gentle and nurturing towards the ML (who loved every second of it!) She's also someone who's confident in her knowledge and ability, but who's also humble enough to accept she doesn't have all the answers. When Bong Sang Pil puts her knowledge to the test, she's open-minded enough to tackle every uncomfortable issue head-on, unwilling to compromise the truth for the sake of convenience.
ANTAGONISTS & SUPPORT CHARACTERS: Interesting
--------------------------------------------------------------
Antagonists and enemies were well fleshed out. I don't want to write about them so you can meet and discover them yourself. I'll just add that they were all shades of grey (to a different degree), corrupted by a system that allowed it so. I know some people found some of the acting awkward, but I didn't mind it at all. Sure, some characters were a bit cartoony in their portrayal but that just made it fun! There were also quite a number of support characters, but their involvement didn't detract or took away the focus from the main characters.
PORTRAYAL OF ROMANCE: Healthy, Nurturing and Balanced
--------------------------------------------------------------
This is an important point for me when watching dramas with romance in them. In this case, the relationship progressed fast but naturally. The chemistry between the leads was off the chart, which helped weave their romance into the story without it feeling forced or disruptive. Here are some of the highlights:
1) Bong Sang Pil was very sweet towards Ha Jae from the start and there's a good reason for it.
2) The chemistry between the leads was depicted through subtle, yet natural gestures. You could tell how much he valued her with every look and smile he gave her. You could tell how much she valued him with every caress of the arm and squeeze of the shoulder she gave him.
3) The relationship between the leads was nurturing. They were partners in an equal give and take relationship. When Bong Sang Pil was vulnerable, Ha Jae was strong enough to support him and see them both through the situation. When she was weak, he was strong enough to have her back and keep her whole. It was incredibly balanced and satisfying because they both had something to gain from being together.
OVERALL: Solid 10
--------------------------------------------------------------
The art direction was great: from the framing to the colors to the music... everything worked. The action scenes were also very good, coordinated and well choreographed. All the characters brought something to the table and I found myself unable to hate anyone. Even the antagonists were interesting to watch because they each followed a clear set of morals and rules. Though the ending did feel a bit anticlimactic, it wasn't bad and it did provide all that it set out to accomplish. Though there were some loose ends, I suspect it was done intentionally in the hopes of getting a second season (which I personally wouldn't mind). Overall I still give it a solid 10 and would definitely watch it again.
Was this review helpful to you?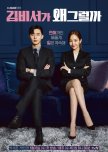 DISCLAIMER: (please read)
-----------------------------------------------------------
As of episode 12, I've decided to drop the series. So keep in mind that the following review is based on my personal taste and those 12 episodes. As such, I encourage and advice everyone to read two or three more reviews before deciding whether you should give this series a shot. Something I hated or was disappointed by might be something you love and was surprised by. This review is subjective, after all.
PLOT: It dragged
-----------------------------------------------------------
The story had potential which is why I stuck to it as long as I could. The problem is that it's buried deep underneath clichés, wooden dialogue, absurd sound effects, fluffy romance and sidequests (all support characters' scenes which add nothing of value fall into this).
As much as I love comedy, I think this series could've benefited from taking out the forced --and often cringy-- humor in favor for leaning into the melodrama that was at its heart (the only thing I found interesting).
Keep in mind that the reception of this drama has people in two camps. Those who love it and find it hilarious, and those of us who feel like we're trapped in the twilight zone. After some reflection, I believe that if you like watching romance with some story to the side, then this might appeal to you. If, on the other hand, you are like me and you like to watch a story with romance on the side, then I would skip this one.
The first half of episode 11, for example, sums up my experience. The first half of that episode finally dove into the interesting part of the series, focusing on the narrative with a more serious tone. Unfortunately, the last half of the episode was weighted down by the standard dose of fluff, cheese and forced humor (I must say that the "cartoony" sound effects broke me out of the series and often got on my nerves, though I know a lot of people loved them).
The series as a whole had a lot more fluffy & nonsensical scenes than powerful ones. For me, all that fluff buried the heart of the story (what happened to the main leads when they were children) under a mountain of silliness. In the end, I had to muscle through most of the series, forcing myself to keep watching in hopes that it got better. By episode 12 I have given up hope and had decided to drop it.
MAIN CHARACTERS: Dull
-----------------------------------------------------------
Before I dive into the protagonists, I feel the need to make a note about the source material. Since this is a show based on a web series (which I'm unfamiliar with), I curved my expectations and set the bar very low. I intend no offense, but some web series tend to be beautifully drawn but present very superficial stories. Sadly, this show wasn't an exception and, despite my precautions, I was disappointed.
Kim Mi So (female lead): She's introduced as a strong protagonist. She's as perfect as her boss, with elegance and charm to match. Of course, she's also inexperienced with love, easily flustered, lovably clumsy and a bad liar. Unfortunately, after the first few episodes... she became boring for me. I kept waiting to be surprised, only to learn that what I saw was what I got. I truly believe that Kim Mi So would've benefitted if she'd been graced with a sharper wit, streets smart, a weird sense of humor... or something that made her stand out. She needed something to break that "perfect" character and give her an edge. Otherwise, you have a lead that falls flat, like eating an unremarkable dish. Sure you don't hate it and you might even finish it, but you won't remember what it tastes like either.
Lee Yeong Joon (male lead): As much as I like Park Seo Joon, his character was the most frustrating. It had less to do with his acting, and more to do with the source material. Lee Yeong Joon was riddled with traits that were so over the top, it was hard to take him seriously. When analyzed outside the story, he had the potential of becoming an interesting character because he's full of contradictions. He's a man who hides his insecurities behind a wall of arrogance. However, instead of using that contradiction as a base for character growth; his arrogant attitude was used to create cheap humor. There's also a lack of commitment from the writer to give him solid traits and stick with them. Case in point, he was introduced as a player, BUT he was never intimate with anyone. He's observant and smart, BUT he failed to see certain things when it mattered (ex. the flower thing). He's supposedly very smart, BUT he constantly misreads situations. He's bold & straightforward, BUT he can't be honest about his feelings. And on and on. One contradiction makes for an interesting character, but when you have so many, it's hard not to see the wishy-washiness of the writer.
ANTAGONIST: Stale
-----------------------------------------------------------
Lee Sung Yeon (ML's brother & semi-2ML): He's the closest thing to an antagonist we get and, like the leads, he suffers from lack of depth. He's a paper character and never really comes alive. I wasn't able to either hate or love him and the writing made sure of that. He was introduced as a likable character, sweet and observant. Then, in record time, he was promptly unraveled before our very eyes. We were told how to feel about him, rather than make the reveal of his story more impactful by giving us time to relate to him. So the only thing I felt towards him was a sort of tired indifference.
SUPPORT CHARACTERS: Painfully shallow
-----------------------------------------------------------
This is a series that got bogged down by having so many two-dimensional support characters who added nothing of value to the story. Chances are that if you skip all of their scenes (most of them which are aimless repetitions of their actions), you won't really miss anything...
PORTRAYAL OF ROMANCE: Fluff with an extra dose of cheese
-----------------------------------------------------------
This romance started on the wrong foot but at least it did move away from a toxic relationship into a more fluffy one. The thing that didn't work for me, aside from the extra dose of cheese, was that the characters felt and acted like kids. This could've been less ridiculous if both characters had been younger. As it stands, watching them made me feel awkward (I also had to fight second-hand embarrassment during most scenes).
Keep in mind, if you like fluffy romance, you might really enjoy this series.
OVERALL: Based on the 12 episodes I watch, I hesitate to recommend it.
-----------------------------------------------------------
If the series was edited to take out the parts that were a waste of time, it might've been something wonderful. This could've been a good eight-episode story, but by extending it without having good material, it became mediocre. Though I tried to hold on, it became increasingly difficult with each episode to keep my mind from wandering. Now that I've watched more than half the series, I feel like I can make a proper assessment, which is that I doubt it'll get better and I'm unwilling to put more time into it.
Again, the potential was there but the story fell into the wrong genre. This should've been a romantic melodrama with comedy sprinkled in, not a rom-com with a side of melodrama.
I frankly do not recommend this drama if you are expecting a strong, impactful or memorable story, complex characters that grow as the series progresses and/or something refreshingly new. If, however, you are searching for fluffy romance with lots of scenes dedicated to their courtship, then this might shoot to the top of your list.
Was this review helpful to you?