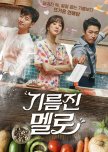 PLOT: Successful, but it floundered
--------------------------------------------------------------
To say the writers had the story planned out from the beginning might be a lie. I wouldn't be surprised if we learned that they were plotting the story out as they went along because it's far from perfect. Though at the beginning it leaned into melodrama, it found its ground and settled for humor (which was a good call).
That's not to say the transition wasn't entertaining to watch. To simplify it, the show is so much fun you'll ended up willing to overlook some of its glaring flaws. Most of which include entire plot points abandoned halfway without an explanation, only to introduced more plot-points that were later forgotten. If this show could be edited, I would've taken most of those out... especially the one that introduced a pretty dark subject only to brush over it and shelve it...
At any rate, despite its flaws, this is a lighthearted story that's very digestible and, more importantly, enjoyable.
MAIN CHARACTERS: Lovable
--------------------------------------------------------------
The three charismatic main leads were given a good balance of strengths and weaknesses. And though they weren't always held accountable for their actions, they still showed some measure of growth and change as the story progressed.
Seo Poong (male lead): His character was probably the most relatable. His growth comes from falling to his lowest point and having to claw his way back up. He's equal amounts fearful and arrogant, which makes him a refreshing male lead. The fact that he shows moments of vulnerability and self-doubt goes to show that a strong character can be built through struggles. If one takes a look at his character from the first episode and compares him to who he becomes during the last episode, you'll see he was properly developed.
Dan Sae Woo (female lead): Jung Ryeo Won did a wonderful job of portraying Sae Woo's sassy attitude. Every smile and chuckle felt natural and contagious. She was also a well-rounded character, with moments of strengths balanced by moments of vulnerability. As fun as she was, out of the three main leads, I'd argue she had the least growth. As the episodes rolled by, it became increasingly obvious that she lacked self-reflection. This meant that she wasn't always held accountable for her actions. This in turn resulted in little change to her character when comparing the first episode to the last. The opportunities to develop her were there for the taking, but the writers missed every single one.
Doo Chil Seong (second male lead and the character who stole the show): Chil Seong was so charming, kind and lovable, that he out-shined and out-staged the other leads. And I don't mean as in he gave me second lead syndrome (though he did), but more like his character became the heart of the show. And how could he not? Chil Seong existed outside of the love triangle and was developed far more than the rest. He had the most interesting backstory and he was at the center of the most powerful moments of the series. Chil Seong was a magnet who -- through his charisma and selflessness-- ended up pulling the rest of the cast into his orbit. If you were hesitant to watch this because he's not the main lead, perish the thought! I have a feeling that if you watch this series, you won't regret it.
ANTAGONISTS: Unremarkable
--------------------------------------------------------------
There's a number of antagonists, each showing a different degree of hostility towards our leads, but honestly, none of them stood out. Their purpose was to progress the story and support the narrative by adding obstacles to force our protagonists (mostly Poong) to grow. So even if they were rather superficial in their development (or lack thereof), they were a useful addition.
SUPPORT CHARACTERS: shallow
--------------------------------------------------------------
Just like with the antagonists, the support characters served a specific function within the main story and, therefore, didn't get any proper development. However, given their role, I think it was a good call to keep the story focused on the leads. Especially since not all of the support characters were likable.
PORTRAYAL OF ROMANCE: Sweet, nurturing & healthy
--------------------------------------------------------------
The romance between our leads was great. Lee Jun Ho & Jung Ryeo Won had great chemistry on screen, which made the development of the relationship feel organic. The characters' personalities also meshed pretty well, allowing them both to be equally active in the development of their relationship rather than have one character pursuing the other. In a way, it felt like they were both walking towards one another and met right in the middle.
PORTRAYAL OF BROMANCE: Heartfelt & nurturing
--------------------------------------------------------------
The relationship between Poong and Chil Seong was a highlight of the show. Although they started on the wrong foot, Poong and Chil Seong built a strong foundation of understanding, loyalty, devotion, and support that culminated in a familial bond. The fact that Lee Jun Ho and Jang Hyuk also had great chemistry, helped sell how quickly they transitioned from friends to "bros".
OVERALL:
--------------------------------------------------------------
This is a feel-good series. It's not a perfect by far, but it's undoubtedly entertaining and light enough to binge-watch. It's also a series that doesn't ask too much of its audience, which makes it a perfect show to watch after coming home from a hard/stressful day.
Was this review helpful to you?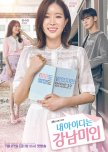 PLOT: Slow paced, ambitious & thought-provoking.
--------------------------------------------------------------
This drama (as well as its source material) depicts a love story wrapped around a social critique of the often cruel role "beauty standards" play in women's daily life. Meeting those beauty standards has become a source of stress for women worldwide, but in South Korea --as this drama suggests-- not being part of the "ideal beauty" results in a harsher treatment from society. This drama also emphasizes that the expectation to look a certain way affect everyone in different ways -- with no one --regardless of whether they are considered naturally beautiful or not-- being spared.
In that respect, Mi-Rae (our female lead) isn't the shallow person the summary might imply. It takes just the first episode to understand how she became a victim of society's expectations. She didn't undergo surgery to become beautiful, she just wanted people to accept her as a "person," which is incredibly heartbreaking.
The issue that arises afterward, one which she hadn't anticipated, was that people would still judge, reject and critique her. And that's where the story takes off. We not only follow Mi Rae as she gains confidence, but also other interesting characters who'd been suffering because (or for) their looks.
It's worth noting, however, that the pacing of this show is slow compared to other rom-com dramas. I'd say it's a stretch to tag it with comedy, since the comedic moments, despite how successfully they are implemented, are few and far between. That's not to say the show is weighted down by an overload of melodrama, because it's not. Instead, this show can be described as a sliced of life focused on self-reflection which, if you're open to it, will get you emotionally invested in the characters. Be forewarned, many of the male characters in this show (and some of the female ones) will definitely rile you up on more than one occasion.
If I have one critique apart from the wardrobe, it would be the disbalance in the portrayal of the male characters. Except for a few gems, all the male characters were written like jerks and that can be off-putting. Some balanced between jerks and good guys could've helped the show feel less toxic.
MAIN CHARACTERS: Interesting & lovable
--------------------------------------------------------------
Kang Mi Rae (female lead played by Im Soo Hyang): She's a character who's suffered all her childhood because her looks didn't meet her peer's standards. She grew up as an introvert, keeping away from people, looking at other people's lives from afar and wishing she was allowed to have fun. Her frustration drove her to seek solace under the knife and, though she now had an acceptable face in society's eyes, her insides were still bruised and broken. Mi Rae is a complex and balanced character. If push comes to shove she'll fight, but mostly she tries to fly under the radar. She's smart and almost a natural when it comes to creating perfumes, but she struggles with an inferiority complex and doesn't like standing in the limelight. Though the actress looks quite old for the role, it is worth noting that the character was conceived by the webtoon artist as having an "older girl" look, so it stays true to the original intent.
Do Kyung Suk (male lead played by Cha Eun Woo): He exists on the opposite side of the spectrum from Kang Mi Rae but also grows up feeling lonely. He's a handsome, smart, strong, kind and very straightforward guy whose isolation came as a result of presenting a front of "perfection" and "hating" anything to do with beauty (for reasons later explained). As a result, he's socially awkward, brutally honest and a harsh judge. Though, to his credit, he's a character whose pride doesn't get in the way of realizing when he's made a mistake and make amends. Though some viewers didn't like his acting, personally I found his stoic way of delivering lines grew on me more and more as the show progressed.
Yeon Woo Young (second male lead played by Kwank Dong Yeon): He's such a good character that he ends up giving Kyung Suk a run for his money. He's kind, honest, selfless and very mature. Though his character is a bit imbalanced (as in he has more strengths than flaws), he's still a lovable man who, despite his good points, doesn't come off as being "too perfect". He's a character who helps those around him without expecting anything in return, even when he's financially struggling. Overall, his charming personality earned him fans within and outside the show.
ANTAGONIST: Complex and pitiful
--------------------------------------------------------------
Hyeon Soo Ah (second female lead played by Jo Woo Ri): She's someone stuck between Mi Rae and Kyung Suk in the spectrum of society's judgment. Though she's considered a natural beauty, she's not a stranger to suffering. Her struggles come from forcing herself to live in service of what other people expect of her. She's a character who's not only dishonest with other people, but with herself as well. Though she earned quite a bit of hate, I personally found her character very pitiful. The drama ended up brushing over her backstory, so if you're curious you can always check out the webtoon to get a better understanding of her motivations.
PORTRAYAL OF ROMANCE: Slow paced, healthy & nurturing
--------------------------------------------------------------
I mentioned before that the show is slow-paced and this is true for the romance as well. However, that pacing allows the progression of classmates to friends to lovers to feel very natural and endearing. There's a lot of cute scenes between the leads without making it cheesy, which is a plus for me.
Some highlights of the romance:
-Their relationship is always healthy.
-Both characters are new at romance, so they take their time to find their ground and, though they stumble, they do it together.
-Both learn from each other, creating a very balanced relationship.
-They learn to communicate what they want and need so the other person can understand, making their relationship not only refreshingly endearing but also nurturing.
OVERALL: Highly Recommended (and the webtoon as well)
--------------------------------------------------------------
This is an interesting slice of life that follows a group of characters trying to find their place in the world and build the courage to live by their standards, rather than society's judgment. Though it's slow-paced, the plot is interesting and the mood is often lightened up by warm moments of affection between the leads, their families and their friends.
Keep in mind, I saw this as it was coming out. So binge watching it might give you a different experience because the plot moves slowly and the acting can sometimes come off looking/sounding very wooden. However, this is doubtlessly a memorable show that'll give you food for thought.
If you're able and willing, I'd also encourage you to read the webtoon. There's a lot of insight to be gained that will help you get a better viewing experience. There are scenes, especially at the beginning of the drama, that'll make more sense if you know the context the webtoon provides.
Was this review helpful to you?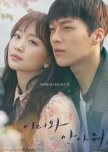 PLOT: Masterful
--------------------------------------------------------------
This series is among the best of the best. It is one of those rare shows where every episode matters. The plot was never left hanging in order to extend the series. Instead, every single scene was developed in service of the narrative.
The transitions from tension-filled scenes to sweeter ones was flawless. It made watching the series easy and enjoyable. The narrative was also organic, with nothing feeling forced or out of place.
Overall, prepare yourself. This drama will demand your complete attention, push you to the edge of your seat, steal your breath away and have you rooting for more than just the main leads.
MAIN CHARACTERS: Memorable
--------------------------------------------------------------
The main leads were remarkably three dimensional. They were given as many strengths as weaknesses and every single one made sense. The development of the characters was consistent and coherent. Every action had a lasting consequence, and every instinctive reaction demanded a hefty price.
Yoon Na Moo (male lead, aka Chae Do Jin): His complex character was handled masterfully. He was presented as a sympathetic and strong figure, but realistically so. The best way I could describe him is with the saying, "courage is not the absence of fear, but the ability to act in spite of it." Throughout the short series, this character struggled with his inner fears but accepted his vulnerabilities rather than hide them. He was strong precisely because he was afraid... but he didn't let that fear rule him.
Gil Nak Won (female lead, aka Han Jae Yi): Despite her tragic backstory, she was well written and very well portrayed. She's strong, not because she got over her past, but because she's able to face her present while accepting what happened. Her strength is quiet and subtle; allowing her actions to show her defiance rather than voice them loudly. She's also very nurturing towards Na Moo and I love that she never once runs from her problems, but faces them head-on. Because of the nature of the story, Na Moo's side of the story was more intense, but she is without a doubt one of the strongest female leads I've seen in Kdramas so far.
ANTAGONIST: Imposingly petrifying
--------------------------------------------------------------
Yoon Hui Jae (ML's father): Heon Joon Ho deserves an award for his performance. Every time he stepped into a scene, he dominated and filled it with almost palpable tension. He cast a terrifying shadow over every character, continually reminding you that he was a prowling beast ready to strike. Forget Hollywood "horror" movies and "frightful" tv shows. From now on, Yoon Hui Jae is my new standard for blood-curdling terror.
SUPPORT CHARACTERS: Relatable & complex
--------------------------------------------------------------
Though this series has an amazing cast of characters that bring something of importance to the table, I'll focus on the top three characters that merit a special recognition...
Chae Ok Hee (ML's adoptive mother): Talk about a character caught between a sword and a hard place. Her performance was absolutely brilliant and her character was probably the most relatable. Ok Hee is going to go down as the definition of a strong mother. She's a testament that water can be thicker than blood and, when push comes to shove, any mother will pull her claws out to protect her children.
Yoon Hyun Moo (ML's brother): Kim Kyung Nam deserves an award for his superb performance. Alongside Hui Jae, he stole the show for me. He had some of the most powerful scenes and the strength he displayed was of a different kind than usual. He was a sacrificial character (a spot almost always reserved for the female lead) but with a strong purpose. He loves, selflessly and fully, without expecting anything from anyone in return. I found myself hurting alongside him and rooting for him throughout most of the show.
Gil Moo Won (FL's brother): Another character that stood out with his complexity and excellent portrayal. We were given his backstory in small doses until the picture was completed. This was a character that lingered in his pain but who was strong enough to accept and ask for help when things got tough. He understood and empathized with Hyun Moo because they were both shades of grey, which gave them an undeniable bond. The fact that he plays off of Hyun Moo so well, made me wish they could've shared more screentime together.
PORTRAYAL OF ROMANCE: Sweet & nurturing
--------------------------------------------------------------
The relationship between Na Moo and Nak Won was exceptionally balanced. It was an exchange of giving and taking; of want and need. They were loving, sweet and nurturing towards one another. They were also both hurting and, rather than taking the easy way out by keeping away from each other, they actively decided to pave a path out together. The quote: "You lean on me, I'll lean on you and we'll be okay" is enough to describe this beautiful relationship.
Here are some of the highlights:
1) They each have moments where one of them is vulnerable and the other strong; so it never feels one-sided.
2) There are no misunderstandings because they communicate with each other in a very honest and straightforward way.
3) The chemistry between them makes their relationship feel natural together. You can tell how much they care for each other with every stolen glance, soft smile and lingering touch.
HORROR FACTOR: Off the chart.
--------------------------------------------------------------
You better be prepared to hold your breath and curl your toes whenever Yoon Hui Jae steps into the scene, is all I'm saying.
OVERALL: This is a masterpiece.
--------------------------------------------------------------
The art direction is Hollywood quality (I'd say it even surpasses it). The framing, colors and lighting enhance the message communicated. So if you know what you're looking for, you'll be amazed at the attention to detail.
The music has also been carefully selected, used to amplify a feeling rather than distract. The ambient sounds help enhance the atmosphere, drawing you into the scene and forcing you to live it alongside the character.
Add to that the interesting story, superb characters and amazing acting you'll get a series that you'll not soon forget. Re-watch value for this is also quite high.
Was this review helpful to you?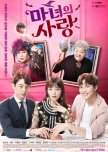 PLOT: Superficial and light-hearted
--------------------------------------------------------------
The story is simple, straightforward and pretty light-hearted. Which means the narrative barely touches the surface of the problems the protagonists are presented with. A few plot points even got abandoned with no explanation; a staple of lazy writing coupled with unmet ambition and an unclear story structure.
However, every now and then we need a drama that doesn't ask anything from us. A drama we can binge watch when we're tired and just want to have a good time. So if you're in the mood for a short and simple drama, this is a decent enough choice.
MAIN CHARACTERS: Fun but shallow
--------------------------------------------------------------
The three leads are and remain two-dimensional. Though some characters (essentially Ma Sung Tae, the male lead) earn some growth, it's really not enough to add real complexity. However, the lack of character depth fits the lighthearted tone of the show. Keep in mind that, precisely because the characters are shallow, the acting (or lack thereof) won't really leave much of an impression.
Kang Cho Hong (female lead played by Yoon So Hee): She's cute, has power-infused charm, physical strength (provided by magic) and a generous heart. She's also naïve and immature, with the rules of her powers forcing her to be dependant on "finding love". Thankfully, her charms supersede her immaturity, leaning her towards a likable --albeit very flawed lead.
Ma Sung Tae (male lead played by Hyun Woo): Though he's an interesting character, it does take a while to get used to the actor. Take that with a grain of salt since whether you enjoy his acting depends on your personal taste. While some of us found his acting wooden and awkward, others loved him and swooned at his scenes. That said, Sung Tae is a chaebol whose secretly craving love. He's logical, gentle and, most importantly, willing to learn, adapt and change his views. He's also stubborn, arrogant and short-tempered.
Hwang Jae Wook (second male lead played by Hong Bin): He's a kind, selfless and handsome artist who's stuck in the underdog position when it comes to courting Cho Hong. Of course, he's also shown to be childish, irresponsible and immature. Out of the three leads, he's the most undeveloped and, perhaps because of that, he comes across as generic. He's a character that you can't really hate nor love and who's ultimately unmemorable.
SUPPORT CHARACTERS: Comic relief
--------------------------------------------------------------
They were incredibly shallow but they did add some needed flavor to the overall story.
PORTRAYAL OF ROMANCE: Realistically immature
--------------------------------------------------------------
Despite the urban fantasy setting, the romance was portrayed realistically. Which means the leads had to deal with misunderstandings, many of which were caused by poor communication. Thankfully, the misunderstandings got resolved fast in large part due to Ma Sung Tae's earnestness to make things work. He was habitually the one pushing Cho Hong to explain "what he did wrong" so he could "set things right".
If you're looking for a romance where both characters are active (and invested) in developing their relationship, then you'll enjoy this one. Even if it's not memorable, their relationship is fun and nurturing, with both characters putting their hearts on the line to make things work.
And if you're hesitating due to the love triangle, then be at ease. Kang Cho Hong is very assertive, so she doesn't flip-flop between the men.
OVERALL: Recommended as an absurdly light drama
--------------------------------------------------------------
This isn't a unique or memorable drama. It's not even well structured. It has flaws in logic and, sadly, the main conflict gets resolved in a very absurd way (possibly due to the writers running out of time or ideas).
Nonetheless, for the most part, the drama is entertaining. A key to enjoying the show is to lower your expectations to avoid disappointments. So if you're tired and are looking for something very light to kill time, you might want to check this one out.
Was this review helpful to you?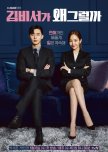 DISCLAIMER: (please read)
-----------------------------------------------------------
As of episode 12, I've decided to drop the series. So keep in mind that the following review is based on my personal taste and those 12 episodes. As such, I encourage and advice everyone to read two or three more reviews before deciding whether you should give this series a shot. Something I hated or was disappointed by might be something you love and was surprised by. This review is subjective, after all.
PLOT: It dragged
-----------------------------------------------------------
The story had potential (to go into a dark and rarely explored territory) which is why I stuck to it as long as I could. The problem is that said darkness it's buried deep underneath clichés, wooden dialogue, absurd sound effects, fluffy romance and sidequests (all support characters' scenes which add nothing of value fall into this). As much as I love comedy, I think this series could've benefited from taking out the forced --and often cringy-- humor in favor for leaning into the melodrama that was at its heart (the only thing I found interesting).
Keep in mind that the reception of this drama has people in two camps. Those who love it and find it hilarious, and those of us who feel like we're trapped in the twilight zone. After some reflection, I believe that if you like watching romance with some story to the side, then this might appeal to you. If, on the other hand, you are like me and you like to watch a story with romance on the side, then I would skip this one.
Episode 11 sums up my experience. The first half dove into the parts I found interesting, focusing on the narrative with a more serious tone. Unfortunately, the last half was weighted down by the standard dose of fluff, cheese and what I can only regard as silly humor (I must say that the "cartoony" sound effects broke me out of the series and often got on my nerves, though I know a lot of people loved them).
The series as a whole had mostly fluffy & nonsensical scenes which never really hooked me or left me wanting more. In the end, I had to muscle through most of the series, forcing myself to keep watching in hopes that it got better. By episode 12 I have given up hope and had decided to drop it.
MAIN CHARACTERS: Dull
-----------------------------------------------------------
Before I dive into the protagonists, I feel the need to make a note about the source material. Since this is a show based on a web series (which I'm unfamiliar with), I curved my expectations and set the bar very low. I intend no offense, but some web series tend to be beautifully drawn but present very superficial stories. Sadly, this show wasn't an exception and, despite my precautions, I was disappointed.
Kim Mi So (female lead): She's introduced as a strong protagonist. She's as perfect as her boss, with elegance and charm to match. Of course, she's also inexperienced with love, easily flustered, lovably clumsy and a bad liar. So after the first few episodes, she became ultimately boring. I kept waiting to be surprised, only to learn that what I saw was what I got. I truly believe that Kim Mi So would've benefitted if she'd been graced with a sharper wit, streets smart, a weird sense of humor... or something that made her stand out. She needed something to break that "perfect" character and give her an edge. Otherwise, you have a lead that falls flat, like eating an unremarkable dish. Sure you don't hate it and you might even finish it, but you won't remember what it tastes like either.
Lee Yeong Joon (male lead): As much as I like Park Seo Joon, his character was the most frustrating. It had less to do with his acting, and more to do with the source material. Lee Yeong Joon was riddled with traits that were so over the top, it was hard to take him seriously. When analyzed outside the story, he had the potential of becoming an interesting character because he's full of contradictions. He's a man who hides his insecurities behind a wall of arrogance. However, instead of using that contradiction as a base for character growth; his arrogant attitude was used to create cheap humor. There's also a lack of commitment from the writer to give him solid traits and stick with them. Case in point, he was introduced as a player, BUT he was never intimate with anyone. He's observant and smart, BUT he failed to see certain things when it mattered (ex. the flower thing). He's supposedly very smart, BUT he constantly misreads situations. He's bold & straightforward, BUT he can't be honest about his feelings. And on and on. One contradiction makes for an interesting character, but when you have so many, it's hard not to see the wishy-washiness of the writer.
ANTAGONIST: Stale
-----------------------------------------------------------
Lee Sung Yeon (ML's brother & semi-2ML): He's the closest thing to an antagonist we get and, like the leads, he suffers from lack of depth. He's a paper character and never really comes alive. I wasn't able to either hate or love him and the writing made sure of that. He was introduced as a likable character, sweet and observant. Then, in record time, he was unraveled before our very eyes. We were told how to feel about him, rather than make the reveal of his story more impactful by giving us time to relate to him first. So the only thing I felt towards him was a sort of tired indifference.
SUPPORT CHARACTERS: Painfully shallow
-----------------------------------------------------------
This is a series that got bogged down by having so many two-dimensional support characters who added nothing of value to the story. Chances are that if you skip all of their scenes (most of them which are aimless repetitions of their actions), you won't really miss anything...
PORTRAYAL OF ROMANCE: Fluff with an extra dose of cheese
-----------------------------------------------------------
This romance started on the wrong foot but at least it did move away from a toxic relationship into a more fluffy one. The thing that didn't work for me, aside from the extra dose of cheese, was that the characters felt and acted like kids. This could've been less ridiculous if both characters had been younger. As it stands, watching them made me feel awkward (I also had to fight second-hand embarrassment during most scenes).
Keep in mind, if you like fluffy romance, you might really enjoy this series.
OVERALL: Based on the 12 episodes I watched, I hesitate to recommend it unless you have a high tolerance for fluff.
-----------------------------------------------------------
If the series was edited to take out the parts that were a waste of time, it might've been something wonderful. This could've been a good eight-episode story, but by extending it without having good material, it became mediocre. Though I tried to hold on, it became increasingly difficult with each episode to keep my mind from wandering. Now that I've watched more than half the series, I feel like I can make a proper assessment, which is that I doubt it'll get better and I'm unwilling to put more time into it.
Again, the potential was there but the story fell into the wrong genre. This should've been a romantic melodrama with comedy sprinkled in, not a rom-com with a side of melodrama.
I frankly do not recommend this drama if you are expecting a strong, impactful or memorable story, complex characters that grow as the series progresses and/or something refreshingly new. If, however, you are searching for fluffy romance with lots of scenes dedicated to their courtship, then this might shoot to the top of your list.
Was this review helpful to you?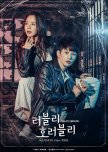 PLOT: Interesting start, but loses steam down the middle and ends with a crash.
--------------------------------------------------------------
The premise of the show is refreshingly original: two babies --a boy and a girl-- are born on the same date and time to different families. Both suffer from unexplained periods of sickness, causing their parents to seek an explanation from a creepy Shaman. Coincidentally, the same Shaman sees both cases separately and reveals that their child has been born with half a fate. Which means, our protagonists are bound to "steal fortune" from each other in order to survive. So whenever one of them gets lucky, the other is met with misfortune.
Sounds pretty interesting, right? Well, it could've been had they focused on that aspect of the story. Unfortunately, the concept got lost and buried by ambitious writers who had neither the plan nor the talent to pull off their convoluted story.
The show suffers from a cast of characters that act and react in ridiculous ways to dire situations, rendering them borderline stupid. We also get a mob of undeveloped antagonists with questionable and vague motives, a painful dose of lack of chemistry between the main leads, dubious acting from most of the cast and a plot so convoluted, you don't know what's going on half the time. Not only do plot-points get abandoned without a reason, but tough decisions taken by characters lack logic and bear no consequences.
Despite all that, perhaps the BIGGEST flaw is the inability of the writers to commit to a tone. That's not to say the story can't be funny and heartwarming, or that horror and romance can't work together. There have been shows that have managed to pull off the change in tone flawlessly. But alas, it is not so with this one.
Though the story kicked out strong, using a dark undertone to build a sense of excitement, the atmosphere was soon broken and the narrative got twisted into a "parody", which turned the drama into one big joke.
So when the writers attempted to re-inject "horror" into the show, it failed to make an impact. Death was treated with so little consequence, it became meaningless. Antagonists where likewise hard to take seriously when the protagonists' reaction towards them was reminiscent of how Shaggy and Scooby-Doo acted when confronted with their own childish enemies... The conflicts were built up, but the resolution was weak and, therefore, wasn't a worthy payoff. Even the melodramatic scenes and romance were over-dramatic and hard to swallow.
Overall, the constant changes in tone were as subtle as a bull strolling through a china store...
MAIN CHARACTERS: A mixed bag
--------------------------------------------------------------
Yoo Phillip (male lead played by Park Shi Hoo): He's introduced as an unlikable character and thus, it takes a long while to get used to him, let alone warm up to him. In a nutshell, he's extremely lucky, famous, cowardly, self-centered and selfish. Although we later learn that he's not a stranger to suffering and that, underneath his narcissistic nature, lays a man afraid to get hurt by those close to him, I can't promise that you'll like his character. I did find him tolerable after a while, but I think the biggest reason I disliked him had to do with his comical acting. I've seen Park Shi Hoo before, so I suspect the director is to blame. I also might've suffered from a bit of cultural shock because whoever did his makeup, had an incredibly heavy hand. Either that or he was sponsoring a lipstick company... which would explain A LOT.
Ji Eunl Soon (female lead played by Song Ji Hyo): She's something of a mixed bag. Although she's more likable than the male lead, that bar is pretty low. For most of the show, she's stuck in the role of the underdog. Given how much she's suffered, you can't help but root for her and wish her happiness. However, as the series progresses, she stopped making sense. Her actions and reactions took an "idealized" tone that I couldn't buy. Someone who's been through the things she had would naturally feel resentment, but not Eunl Soon... In the end, she's riddled with the same traits other k-drama female leads suffer from. She's insanely goodhearted, sacrificial in nature, suffers from a hefty dose of low self-worth (perfect for the male lead to swoop in and pull her out of her shell), turns passive when it matters and remains incapable of hating (or at least resenting) anyone, even when they most certainly deserve it... All in all, she started out as someone I wanted to root for but I ended up getting frustrated with her by the end.
Sung Joong (second male lead by Lee Gi Kwang): This series will give you second lead syndrome and with good reason. Sung Joong is the most relatable character and the one who makes the most sense. His motivations are clear, his emotions are properly conveyed and he acts and reacts as a normal person would. He's also active in the pursuit of what he wants and he's kind, mature and understanding... However, if push comes to shove he'll fight to protect those he cares about, even if he has to break his word or emotionally hurt them in the process. All in all, his character may not be the most original, but he is consistent. Ironically, that in and of itself makes him feel out of place. He's a sane character trapped in a universe populated by wacky characters. It's like he was conceived for another story but got stolen and forced into this narrative with a hammer. Sung Joong... you deserved much better!
ANTAGONISTS: Shallow, underdeveloped and too many
--------------------------------------------------------------
As to avoid spoilers, I'll talk about them in general. The main issue I have is that there are way too many opponents for such a short story. However, there's no hierarchy to them, so it's hard to gauge their threat level or even focus on their motivations (or lack thereof). The result is a story that gets more confusing with each passing episode, with antagonists that bring little to the table. Some of them are mildly interesting, but most are quite generic and forgettable. How they end up being taken care of also leaves a lot to be desired in the imagination department.
Take note that confusion and intrigue are two different things, and this one suffered from the former.
PORTRAYAL OF ROMANCE: prepare for a cringe-fest
--------------------------------------------------------------
I'm still uncertain of whether the romance was intentionally portrayed as a parody... or if the writers wanted to integrate a sweet story but failed spectacularly. The scenes that were supposed to be romantic were funny at best... but at worst, they rolled into the cringy zone and got stuck there. In fact, every painfully long kissing scene had me praying for it to end.
I don't think the story made proper room for romance. It might've been a lot more fun if the two leads had kept their relationship platonic and focused on building a friendship (or even a rivalry) instead.
Since I couldn't think of any highlights, here are some drawbacks of the romance:
-There's a lot of lying going on in their relationship, which translates in unmotivated lack of trust.
-It's never very clear why they got together. I felt neither chemistry nor real romance whenever they interacted. They just sort of... got together without rhyme or reason. Fate, maybe? (Interestingly enough, even the characters seem to question why they got together... so that says something).
-They had very little in common and no shared interest.
-Their interactions were often quite cringy.
-Second lead was much better but, to be frank, the main female lead didn't deserve him either. He was just too good for this show.
OVERALL: Good concept, terribly painful execution
--------------------------------------------------------------
The main concept (sharing half a fate) had so much potential it hurts to see it wasted. Despite the original concept it promised, I can't in good conscience recommend this drama since it didn't deliver at least a decently structured story.
Though it started very strong, it lacked consistency which spelled its downfall. The romance felt cringy and out of place; the horror felt childish and cartoony, and the melodrama felt like a bad soap opera at best and like a ten-year old's first fanfiction at worst...
Honestly, I struggled not to drop this one and ended up muscling through the latter part of the story. If the show had focused on only two antagonists, then maybe the story might've been clearer (and cleaner)...
Then again, I would've focused only on the heart of the story --the protagonists sharing half a fate. That would've made for an interesting story without over-complicating it with ghosts, nightmares, possessions, psychopaths, frenemies, stalkers, dysfunctional families, abandonment issues, struggles with self-worth, competitive rivalries and all the other crap they threw our way.
This was a story that lost its way and shattered into mediocrity.
Was this review helpful to you?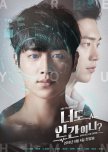 PLOT: Interesting & fluid, but with a rushed ending
--------------------------------------------------------------
I picked this show up worried by some of the comments and articles I've read about it. Fortunately, the drama was fun and was almost always consistent (more about this in the "overall" portion).
The story invites us to watch Android Nam Shin III's interaction with humans, asking us to consider what makes us human. Is it our biology or is our humanity measured by a set of values and /or a righteous moral compass? To add to the complexity, we're then reminded that our nature is not set in stone as each character is presented with their own demon to either slay or be conquered by. From those driven by ambition to those trying to find a place in the world, their mix of strengths and weaknesses results in three-dimensional characters learning to navigate an interesting plot.
ANDROID NAM SHIN III: Consistent & well-developed
--------------------------------------------------------------
Android Nam Shin III (ANM3 for short and played by Seo Kang Joon) is the heart of the show and the star of the story. His role is integral to the narrative and it's his interactions with the rest of the cast that push the narrative forward.
Given that this is a sci-fi show, I'd braced myself for a truckload of inconsistencies. Thankfully my fears were unwarranted since the writers set proper rules for ANM3 and, even better, consistently followed them.
A key to understanding ANS3 is to remember that, as his name implies, he's not just a robot but an "Artificially Intelligent Android". So while Robots are programmable and usually capable of autonomous or semi-autonomous action, an AI Android is a robot with a human appearance controlled by a program that mimics human intelligence. In AI, an algorithm is "trained" to respond to a particular input in a certain way by using known inputs and outputs.
So it's important to regard ANM3's rules as "moral guidelines" and not "rigid commands". Meaning that it's still ANM3's decision whether to follow them or not. This allows room for judgments, alterations, and self-improvement (the last of which is an integral part of his character design).
OTHER MAIN CHARACTERS: Interesting & complex
--------------------------------------------------------------
Kang So Bong (female lead played by Gong Seung Yeon): She's a strong, well-rounded and consistent character. She wasn't introduced as a goody-two-shoes or a naïve protagonist, which is always a bonus. Disenchanted with life after being betrayed at the peak of her career, Kang So Bong's cynical views on life take a turn for the better after meeting and befriending ANS3, who ironically ends up restoring her hope in humanity.
Ji Yeong Hoon: (Nam Shin's personal assistant, played by Lee Joon Hyuk): Ji Yeong Hoon was a great addition to the show and created a perfect balance of traits and weaknesses. Like Kang So Bong, he struggles with his internal demons on a daily basis. It's clear that Ji Yeong Hoon suffers from an identity crisis, not knowing where Nam Shin starts and he ends, which makes him a complex and sympathetic figure. By meeting and talking with ANS3, he's able to grow into his own skin and accept that, rather than being someone's shadow, there's still time for him to become his own man.
[Human] Nam Shin (also played by Seo Kang Joon): He's another complex character with an identity crisis who struggles to keep his emotions from running rampant. Though he's somewhat of an antagonist, he doesn't act without reason and, once his side of the story is presented, it's hard not to look at the story from his perspective. He's a man who's living a nightmare, constantly cornered by both enemies and allies. It stands to reason he's not ANM3's biggest fan.
ANTAGONIST: Power-hungry
--------------------------------------------------------------
There are two main antagonists in the show. One is Seo Jong Gil (Ye Na's father played by Yoo Oh Sung) and the other is Nam Gun Ho (Nam Shin's grandfather played by Park Young Kyoo). Both characters are motivated by greed and, though their actions can be monstrous, they have moments where the human in them comes out and you can't help but pity them. After all, bad people aren't born like that, they are made.
PORTRAYAL OF ROMANCE: Interesting and sweet
--------------------------------------------------------------
The romance was interesting if you look at it with an open mind. Going by the comment section a lot of people were turned off by the idea of a human falling in love with an AI Android, but if you think about it, it isn't so farfetched.
The show asks if a human is able to fall in love with an Android and, more importantly, if said Android --who isn't capable of feeling emotions-- could learn to love her back? The answer to this question results in a slow-burn romance that's quite sweet and fun to watch. The interaction between A. Nam Shin and Kang So Bong progresses so naturally, that it never feels out of place or forced.
I've got to give the writer(s) credit for how well they weaved the romance into the narrative, because not only was it not distracting, but it added value to the overall story and pushes both characters to grow.
OVERALL: Memorable and highly recommended
--------------------------------------------------------------
Whether you love, hate or love to hate the characters, the writers did an excellent job in portraying the road each of them took to get to where they are and, more importantly, the reasons why.
Although the story is well crafted, it isn't without some inconsistencies and plot-hiccups, which is why I didn't rate it higher.
Regarding the inconsistencies, most are minimal (personal peeves) and therefore easily ignored. The more glaring ones have to do with scenes involving physics; specifically the wrongful portrayal of the collision between objects. However, those are few and far between and they're used as a way to heighten the action, so they don't really impact the narrative.
The harder to ignore plot-problems become apparent near the end. It felt like the writers ran out of time and ended up solving plot-lines that they'd been slowly building-up in an unsatisfying way. I also deducted points from the rating for not utilizing Kang So Bongs' fighting abilities more, since it was such a big part of her character.
Nonetheless, the show is still an enjoyable ride. Just think about those flaws like badly designed icing on an otherwise excellent cake.
Was this review helpful to you?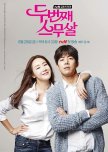 PLOT: Drawn-out & disappointing
--------------------------------------------------------------
I was a victim of my expectations with this drama. When I read the synopsis I was very excited because I thought I'd be watching a refreshing story told from the perspective of older characters. Sadly, I got the same old story --with typical problems, misunderstandings, and plot cliches-- awkwardly delivered by older leads.
On the surface, the story focuses on Ha No Ra. A woman whose world threatened to crumble at 38 after her husband asks for a divorce. In an effort to save her marriage, Ha No Ra decides to go to college so she could "match her intellect" to her husband's. At its core, it promised an interesting and powerful story: the loss of a woman's individual identity after becoming a mother and the struggle to find her place in the world now that her child has grown up.
The first half of the drama was interesting because it dealt with the issue of her identity crisis. However, halfway through the drama, it became evident the subject wasn't to be touched beyond the shallow surface. Like many k-dramas, the story suffered from unnecessary plots-points, poorly handled subject and misunderstandings that got drawn out way longer than they should've. There were so many problems that could've been avoided if the characters had simply talked to one another, that it soured my experienced and ultimately annoyed me.
Though the story took a turn I wasn't expecting, rather than surprised, I was simply disappointed.
MAIN CHARACTERS: Frustratingly dishonest
--------------------------------------------------------------
The three main characters are an acquired taste. I didn't like any of them at first, then they sort of grew on me. "Sort of"… as in my endearment fluctuated as constantly as their change of hearts did.
Ha No Ra (female lead, played by Choi Ji Woo): It took me a couple of episodes to get used her character. Maybe it's a cultural clash, but her childish tantrums were jarring and a total turnoff. Since she was an older woman, I expected her to act more maturely. That is not to say she shouldn't be fun, just that I expected her to at least think before acting. Instead, she responded in the typical k-drama female lead's fashion: she screamed, stomped and pouted whenever something didn't work her way...
Cha Hyeon Seok (male lead played by Lee Sang Yoon): Out of the three leads, he was possibly the most engaging and the reason why I kept watching. That's not to say his character was perfect. Far from it. His constant fluctuation between running melting hot one second and cold as ice the next got old fast. His immaturity also wore down my patience. However, the moments when he was sweet and caring were doubtlessly the highlights of the show.
Kim Woo Cheol (played by Choi Won Young): He was an interesting character because he was consistently flawed. He was also always held accountable for his actions. Though he played the part of an antagonist for the most part, he was never consciously cruel and he did come to regret his thoughtless actions. Though he was a good character, he wasn't very memorable.
SUPPORT CHARACTERS: Shallow but likable
--------------------------------------------------------------
There's really not much to say about them. They contributed to the story, some more than others, but remained shallow. Frankly, I would've preferred to have seen fewer characters but with more screen time.
PORTRAYAL OF ROMANCE: Served hot & cold with a side of childish
--------------------------------------------------------------
The romance was childish and immature. There were some very sweet --albeit cliché moments. But they were often followed or preceded by cold words, jerk actions and tons of misunderstandings.
In a nutshell, the courting between the leads felt like watching two emotionally stunted adults try their hand at accepting and confessing their love for one another. So you pretty much get the hypothetical (although in this case, somewhat literal) scene of the guy pulling on the girl's pigtails because he wants attention, and the girl screaming at the guy to leave then thinking he's a cold jerk for leaving...
OVERALL: On the fence...
--------------------------------------------------------------
Honestly, I hesitate to recommend this show. On the one hand, I've seen worst dramas and I did finish this one without skipping any scenes (though I was tempted). On the other hand, the story didn't deliver on its promise and quickly turned into a generic plot delivered by childish (sometimes cringy) characters. Though it did have powerful moments, they weren't enough to elevate this drama to more than an "okay" show.
Was this review helpful to you?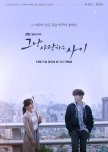 PLOT: Ambiguous
--------------------------------------------------------------
That's the best way I can describe it. After I'd finished watching this drama, I remember feeling satisfied but somewhat confused. No matter how much I wanted to write a review, I refrained because I was uncertain what the point of the story was besides getting the main leads together.
If you've read the synopsis, you know the protagonists survived the collapse of a shopping mall. So at first, I thought the story was about the leads working to make sure a tragedy like that didn't repeat. Except the story moved into a different territory, exploring why the mall collapsed in the first place. So then I assumed the plot was about finding out who was really responsible for the tragedy... only to realize that was barely touched upon. So next I wondered if it was about building the memorial for the victims' families and, in so doing, allowing our leads time to accept what happened and heal... But by the end of the story, none of those things mattered. In fact, some of those plot points were left completely unattended or brushed over.
So what was this story about?
It took me a bit of reflection to find the common thread that wove everything together. This is a story of hurt and comfort, simple as that. All the characters, each in their own way, were hurting. And, as the story progressed, they each found some measure of comfort and peace. But despite the heartwarming story, some plot-points did drag the narrative and bogged it down, extending the plot unnecessarily. That is not to say the story isn't good, but that is exactly the problem. If it had had a clearer plot, it would've elevated this story to greatness.
MAIN CHARACTERS: Sensitive & emotional
--------------------------------------------------------------
The strongest point of this drama is probably the main characters, their acting and their chemistry. It's also worth noting that the characters stay very consistent, growing with each episode in a believable way.
Lee Kang Doo (male lead played by Lee Jun Ho): His character kept me engaged. He's not an unusual character, but I've more often than not seen his type in a supporting role rather than a lead. Kang Doo is a character who's hurting but he doesn't know how to ask for help. In fact, at his core, he doesn't think he deserves to be helped. He clings to life by sheer force of will, hiding his insecurities behind a wall of impatience and anger. But his bark is louder than his bite and, though he's rough, his true gentle heart shines through his every action.
Ha Moon Soo (female lead, played by Won Jin Ah): Her character is a perfect balance for Kang Doo. If he's like fire, she's like a gentle river. She flows calmly, abundantly and consistently. She's almost always in control of her life and emotions, which allows her to help those around her. She's a good person through and through, and a nurturing one at that. I really enjoyed her character, especially when her control broke to let out her real feelings and, with it, give us a glimpse of the pain she's been hiding. She was the most balanced and emotionally intelligent character out of the entire cast.
ANTAGONIST: None
--------------------------------------------------------------
Although there are characters that act antagonistic, their role wasn't really that impactful. So I'd call them blunders more than antagonists.
SUPPORT CHARACTERS: Sympathetic
--------------------------------------------------------------
Seo Joo Won (second male lead played by Lee Ki Woo): He was a complex character, presented as someone who wanted to move forward, but who couldn't let go of the past because he was still very much hurting. He was also a likable character from beginning to end.
Jung Yoo Jin (second female lead played by Kang Han Na): She's Seo Joo Won's former fiance who's still in love with him. Despite Joo Won not reciprocating her feelings, she was a strong, dignified, intelligent and sympathetic character. Unlike the standard second lead female, she never once tried to force her love upon Joo Won, nor did she blame Ha Moon for being the recipient of Joo Won's affections. Another thing of note is that she becomes friends with Lee Kang Doo.
PORTRAYAL OF ROMANCE: Sweet & tender
--------------------------------------------------------------
The relationship between Kang Doo and Ha Moon is tender and nurturing. As I stated, this is a story about hurt and comfort, so we got plenty of that. There was a lot of chemistry between the characters, which allowed the progression of their relationship from strangers to co-workers to friends to lovers to feel organic and natural.
The pace was well maintained. It was a slow burn, but when it burned, it did so brightly. Sadly, it did sizzle in the middle (lost some momentum) under an overdose of unneeded drama. It's worth noting that I'm not a fan of getting a couple together, then tearing them apart unless there's a believable reason for it. In this case, I do question at least one of the reasons towards the end because it felt very out of character. That aside, the overall romance is heartwarmingly sweet.
Here are some of the highlights:
1) I enjoyed the transition from friends to lovers and appreciated that Ha Moon Soo was an active participant in that. In fact, I'd say she was perhaps bolder than Kang Doo, which is always refreshing.
2) I love the balance of the relationship. They were almost always on the same page and it never felt like one of them had the upper hand.
3) Their relationship was very healthy and based on mutual trust. Which means that both characters were there for each other at their lowest point and, in so doing, demonstrated that they were comfortable being vulnerable in each others' arms.
OVERALL: Low rewatch value, but definitely recommended
--------------------------------------------------------------
This is a tender story about bringing two characters together to help heal their emotional wounds. Even if the plot had its flaws, the characters and their excellent portrayal made up for it. If you're looking for a sweet romance, then you should give this a shot. If on top of that, you're into stories of hurt & comfort, then this story will definitely satisfy you.
Was this review helpful to you?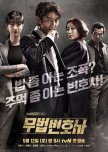 PLOT: Action-driven & engaging
--------------------------------------------------------------
For a revenge story involving political corruption, Lawless Lawyer is surprisingly optimistic. Although perhaps calling it revenge is misleading. After all, Bong Sang Pil --our charismatic main lead-- makes clear from the start that he's not seeking revenge, but justice. This point is emphasized throughout the series, separating an instinctive reaction (revenge and anger) from an emotional action (ensuring the end of corruption for the greater good).
In that respect, the story is quite simple. The main protagonists are aware of who the antagonists are from the get-go. Therefore, they have a clear goal and the only thing left to discover is how to solve the problem at hand. Fortunately, the plot wasn't drawn out unnecessarily or bogged down with an overload of melodrama. There was just the right amount of action, comedy, intrigue, drama, and romance to keep the series pretty light. This means that this is a series you can easily binge-watch.
MAIN CHARACTERS: Refreshing
--------------------------------------------------------------
Bong Sang Pil (male lead): his character was one of the biggest surprises, refreshingly so. He proved to be a well rounded and balanced character. On the one hand, he can take care of himself in a fight without breaking a sweat, he's confident and charming. On the other, he's straightforward, honest, emotional and fearful of risking people to achieve his goal. Bong Sang Pil is not perfect. He makes plenty of mistakes and, most importantly, he is held accountable for all of them.
Ha Jae Yi (female lead): her character was also refreshingly consistent. She was introduced with a bang, which set the foundation of her character. But unlike the fates of the female leads in other dramas, she never loses that badass quality. Like Bong Sang Pil, she's a balanced character. Equal amounts capable and emotional; Ha Jae was not only very mature and rational throughout most of the series, but she was also very gentle and nurturing towards Bong Sang Pil (who loved every second of it!). She's also someone who's confident in her knowledge and ability, but who's also humble enough to accept she doesn't have all the answers. When Bong Sang Pil puts her knowledge to the test, she's open-minded enough to tackle every uncomfortable issue head-on, unwilling to compromise the truth for the sake of convenience.
ANTAGONISTS & SUPPORT CHARACTERS: Interesting
--------------------------------------------------------------
Antagonists and enemies were very fleshed out. I don't want to go into detail so you can meet and discover them yourself (else I end up spoiling something). I'll just add that they were all shades of grey (to a different degree), corrupted by a system that allowed it so. I know some people found some of the acting awkward, but I didn't mind it at all. Sure, some characters were a bit cartoony in their portrayal but that just made it fun! There were also quite a number of support characters, but their involvement didn't detract or took away the focus from the main characters.
PORTRAYAL OF ROMANCE: Healthy, nurturing and balanced
--------------------------------------------------------------
This is an important point for me when watching dramas with romance in them. In this case, the relationship progressed fast but naturally. The chemistry between the leads was off the chart, which helped weave their romance into the story without it feeling forced or disruptive. Here are some of the highlights:
1) Bong Sang Pil was very sweet towards Ha Jae from the start and there's a good reason for it.
2) The chemistry between the leads was depicted through subtle, yet natural gestures. You could tell how much he valued her with every look and smile he gave her. You could tell how much she valued him whenever she caressed his arm and squeezed his shoulder.
3) The relationship between the leads was nurturing. They were partners in an equal give and take relationship. When Bong Sang Pil was vulnerable, Ha Jae supported him, when she was weak, he was there to keep her whole. It was incredibly balanced and satisfying because they both had something to gain from being together.
OVERALL: Solid 10
--------------------------------------------------------------
The art direction was great: from the framing to the colors to the music... everything worked. The action scenes were also very good, coordinated and well choreographed. All the characters brought something to the table and I found myself unable to hate anyone. Even the antagonists were interesting to watch because they each followed a clear set of morals and rules. Though the ending was a bit anticlimactic, it still provided all that it set out to accomplish. Though there were some loose ends, I suspect it was done intentionally in the hopes of getting a second season (which I personally wouldn't mind).
Overall I still give it a solid 10 and would definitely watch it again.
Was this review helpful to you?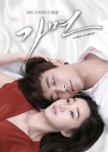 Mask
0 people found this review helpful
PLOT: Ambitious but unfocused
--------------------------------------------------------------
This isn't an original plot. You have two girls from different families & backgrounds who coincidentally look exactly the same. Then something happens that forces one of the girls to take over the life of the other. So far so good, right?
Unfortunately, the two girls seem to have such a similar personality that none of the other characters notice or even question the change. Thereby diminishing the impact of the "switched" ploy. And sure, for the first few episodes, we are given a "medical" reason why that may be so... but that doesn't apply to the latter half of the series.
The other problem lies in how unfocused the narrative became as the episodes went by. At its core, this was a revenge story with the switching of the girls becoming a means to an end. Eventually, Byun Ji Suk (the female lead) enters in direct conflict with Min Seok Hoon (the main antagonist) because the former wants to protect her lover and his family, while the latter wants to destroy them for "reasons".
The problem rests in that this type of story relies on how well explained, executed and developed are the antagonist's motivations. But for most of the series, Min Seok's motivations were vaguely addressed. By the time we fill in the blanks, the story had run out of steam and the impact was lost in the wake of its dust.
MAIN CHARACTERS: A mixed bag
--------------------------------------------------------------
Before I dive into each lead, I'll address some general issues that apply to all the characters. First and foremost, there's a lot of ambiguity. Perhaps the writer didn't take enough time to build each character's personality, because not only were there a lot of inconsistencies, but the characters even started to act the same at some point. It was like they all became one core character with little variation. This extended to the way they spoke and solved problems. Ultimately, it made their acting fall flat and somewhat boring.
Byun Ji Suk | Seo Eun Ha (female lead, played by Soo Ae): The actress plays two different characters... sort of. It has less to do with her acting and more to do with what I mentioned before, which is that neither character had a strong enough personality to tell them apart. Now, this is CRAZY considering how different the two characters' backgrounds are.
So by the time Byun Ji Suk took over Seo Eun Ha's life... there was no learning curve. She was never caught by anyone, despite knowing very little about her counterpart. Whatsmore, even when she applied herself to study Seo Eun Ha's life so she could stand up against Min Seok, her personality didn't change. She just "knew" people now and used them... so why didn't any of the people who supposedly knew Seo Eun Ha thought that she was different?
There were also some inconsistencies with her character. Byun Ji Suk --who had been working as a store vendor-- was put in charge of assignments that should've been out of her league unless she was a genius. And yet she does them with ease and with little help.
The inconsistency and lack of personality aside, Byun Ji Suk had her good points. One of them is that she was given tremendous character growth, which is always appreciated. From a weak woman who had things happen to her, she grew into her power and became a woman who made things happen. It's also worth noting how refreshing it was that she remained a protagonist throughout the series, rather than fall into a supporting role to the male lead (which usually happens).
Choi Min Woo (male lead played by Joo Ji Hoon): Like with Byun Ji Suk, he lost his personality (alongside the quirks that identified him) as the story progressed. He was a sympathetic character, someone who had been broken down by living in a house full of enemies. However, the transition from withdrawn and antisocial to normal functioning and sweet came out of nowhere. He was also later sidelined into a support role (the fate of many female leads) and, therefore, wasn't an active participant of a good chunk of the story.
ANTAGONIST: Malicious but not fleshed out
--------------------------------------------------------------
Min Seok Hoon (played by Yeon Jung Hoon): He started out as an intriguing antagonist, but the lack of depth crippled his growth. We didn't get the full story behind his motivations until the last chapter, by which time there wasn't any impact to be had. Out of everyone's acting, Yeon Jung Hoon did stand out. But that's not saying a lot considering there weren't really any powerful moments...
Choi Mi Yeon (played by Yoo In Young): She was a character who became more and more unlikable as the episodes rolled by. Though they did try to give her something of a good side, it was inevitably squashed by her malicious actions. Whenever Mi Yeon tried to change for the better, she would quickly (as in the same episode) return to her devious and unhinged ways. If anything, I give props for realistically depicting her character as being unable to change her base nature.
SUPPORT CHARACTERS: Okay
--------------------------------------------------------------
I'm not going to say a lot about the support characters because there's not much to say. They contributed little to the story. Some of them were used to further the plot with one or two actions, others were used as motivations for the main characters and quite a few others were there just to fill the gap. Nothing extraordinary or hateful, really.
PORTRAYAL OF ROMANCE: Like a negotiation
--------------------------------------------------------------
The romance was okay. It did start out rocky and toxic, but it soon moved to a more mellow relationship. If I'm honest, the transition was a bit abrupt but not overly so. The romance is consistent if a bit plain. Their relationship felt like a negotiation (which is realistic), with some sweet moments accompanied by short conversations to set their rules of engagement. Though there weren't any moments that stood out, it was still an overall "cute" romance.
OVERALL: Not memorable, but watchable
--------------------------------------------------------------
This is a watchable series. It's nothing out of the ordinary and it can get a bit heavy if you're not in the right mood, but it's not the worst series you'll ever watch.
The thing I can highlight is the fact that the female lead is the true protagonist of the story and isn't sidelined as the plot progresses. She's the one who goes toe to toe against our main antagonist. Despite the inconsistencies, she's overall a strong protagonist, even if the story did lack focus and diminished her impact.
If you have time to kill and want to see what an active female protagonist, you can always give this a shot. If you like cute romances and aren't too serious about plot consistencies, this might also be something you'd be interested in watching.
Was this review helpful to you?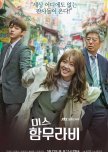 PLOT: Ambitious but too idealistic
--------------------------------------------------------------
More than entertainment, this show offers food for thought through a social critique of not only South Korean culture, but of society as a whole. It presents problems by putting the status quo on trial, allowing us to witness the protagonists fight tooth and nail to change the way we think of "justice".
Though this is an inspirational show, the overdramatization of some of the cases results in a rose-tinted version of an otherwise realistic scenario. By presenting cases in black and white, with very few shades of grey, the writers also discouraged any surprises. The show could've benefitted from some variety in regards to the cases, showing that trend they set wasn't absolute.
Other than that, however, it was an enjoyable ride.
MAIN CHARACTERS: Provocative
--------------------------------------------------------------
One of the thing that's worth highlighting is the interactions between the two leads. This is a story of Idealism (Judge Park) meeting Cynicism (Judge Im) and striking a balance between their views. The saying "opposite attracts" is perfectly portrayed and it allowed for a lot of positive character growth.
Park Cha Oh Reum (female lead, played by Go Ah Ra): Her character is the embodiment of idealism. Though she overcame a brutal experience, she came out the other side fighting. She's passionate, justice-driven, solution-oriented, courageous and generous. But she's also bias, judgemental, emotionally-driven and reckless. She's someone who isn't afraid of her emotions and isn't easily swayed by others' opinions... but she also has a hard time accepting advice from whoever disagrees with her views. Despite her popular opinions, Judge Park risks her career and takes a stand. In so doing, she inspires those around her to join her cause, showing that change can only be accomplished when one has the imagination to think it possible and the courage to make it so.
Im Ba Reun (male lead played by L): He's the embodiment of cynicism. He follows the rules, acts by precedent, rarely questions the evidence and keeps his emotions on a tight leash. Being an introvert, Judge Im struggles to voice his thoughts and can't help dismissing Judge's Park extroversion as craziness at first. The change in his character is gradual, subtle but constant. We know about it because we get to hear his honest thoughts; those words that he leaves unspoken due to the anxiety caused by his social awkwardness. Yet despite accepting the status quo, Judge Im shows he's willing to listen to other peoples' views, even if --or especially if they contradicted his own. That adaptability and open-mindedness push him to step out of his comfort zone and embrace change. Out of the entire cast, Judge Im is probably the most relatable.
PORTRAYAL OF THEIR TEAMWORK: A match made in heaven
--------------------------------------------------------------
The balance the leads managed to strike despite (or maybe because) of their extreme views made the show come alive. While Judge Im was prone to think rather than act; Judge Park was prone to act without thought. Her recklessness would oftentimes force him into action. But at the same time, his caution would oftentimes force some restraint on her.
So, in a way, Judge Park was like fire. Though necessary for survival, fire without a construct to keep it in check or guide it can become destructive. That's where Judge Im steps in. He's the pyramid of wood for Judge Park's fire, capable of making her fire last longer and shine brighter. The beauty of their teamwork resides in their interdependency. No part can function to its full potential without the other.
PORTRAYAL OF ROMANCE: Like a candle
--------------------------------------------------------------
The romance between Oh Reum and Im Ba was treated as a constant sub-plot, but it never detracted from the real story. The romance isn't portrayed as a raging fire, which is the norm for many K-dramas. Instead, we get a love that burns tenuously, like a candle. The flame is small, fragile but beautiful. It lights the whole room, provides comfort and eventually guides our characters towards one another.
Here are some of the highlights:
1) The romance is in the yearning and admiration, which creates tension that never turns hostile or detracts from the narrative.
2) These two really have each others' back and I appreciated that they found their footing as friends first.
3) No unnecessary love triangle or misunderstandings, it was pretty straightforward.
4) It was gradual, so it made it much sweeter when they got there.
ANTAGONIST: Status quo
--------------------------------------------------------------
Although there were antagonistic characters, the status quo was portrayed as the real (and more frightful) opponent. By presenting controversial subjects, the writers question whether we should let precedent dictate the solutions or if we should start thinking outside the box.
OVERALL: Recommended
--------------------------------------------------------------
This is definitely worth watching for its powerful social critique and its unique female lead. This is a show that will make you emotionally invested, will have you thinking for days and, overall, ends on a satisfying note.
Some of the trials may hit too close to home for some, so keep that in mind if you are very sensitive, as there are no trigger-warnings. Another thing of note is that the pacing of this show slow. There's no overuse of drama to create conflict and no over-the-top romantic moments to spice things up. Even the comedy is sparse, with a serious note taking over most of the show.
But if you're looking for a thought-provoking narrative, complex characters, and interesting human interactions, you've come to the right place.
Was this review helpful to you?