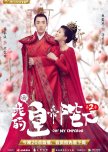 LOVE LOVE LOVE this drama. I have no expectations at all when I started. I was filtering through MDL for a rom-com historical romance C-drama and I stumbled upon this gem.
The characters are easy to love. Each and everyone of them. They are officially my historical #squadgoal.
The plot is solid too (if you ignore the time travel chuchu). Keep in mind that this is rom-com but I love how they solved everything in a funny way. I was laughing out loud in some scenes because I know something funny will happen any moment.
The romance is not cringe-y for me but rather they look natural regardless of how raw they are as actors.
While this may be a low budget drama, it exceeded my expectations and I was very satisfied with the hours I spent watching these two seasons.
Was this review helpful to you?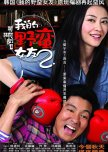 I did not watch this movie with the same expectations I had with the original Korean movie but still it disappointed me big time. I did not understand the flow of the story at all. The plot was very weak. The characters are weak. The acting downright cringey. There was no chemistry between the main leads. I don't even understand why there was a second couple. I did not see the sassy girl in her - she was simply a bully. The male lead was not submissive but plain stupid. Too bad I found him cute at first. Okay, end of rant.
Was this review helpful to you?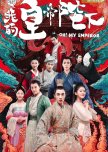 If you have been hesitating to watch this drama for a while now, this is your cue to start now. This drama is gold!
Yes, it is a low budget film.
Yes, the time-travel concept is overused in dramas.
Yes, the actors are not very popular.
These three things are also the reasons why I love this film. If you are tired of historical C-dramas that break your heart with plot twists and deaths, this drama will refresh your mind. While the plot may seemed simple and overused, I think it was well thought of and the concept of horoscope as characters is new (to me, anyway, lol)
I do not skip parts even with the villains. There are no unnecessary monologues, dialogues and flashbacks. Every episode is only about 20 minutes long (if you skip the opening and closing credit - I do because I hate spoilers). Not one episode made me feel like the story is dragging.
The icing on the cake is that every character is gold. The humor gets better every episode. The best news? There's a second season!!! My expectations were not that high to begin with because of the premise of the drama which is why I was surprised when I actually loved it. Enjoy!
Was this review helpful to you?