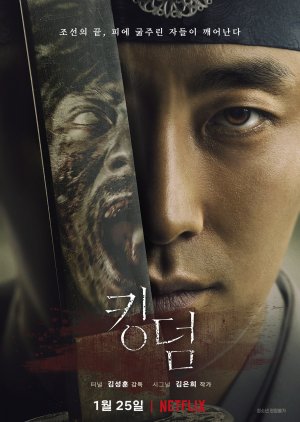 In a Word, Amazing!
Period piece. Political conflict. Action. Suspense. Plot twists. Cliffhangers. And a dash of humor. This drama has EV-ER-Y-THING! Seriously, I cannot sing high enough praises for this drama. And this is coming from someone who is not into zombies (never really got the appeal; more of an Anne Rice girl myself). In fact, going into the show, I wasn't expecting zombies at all (yes, somehow I missed the giant reflection in the sword) and when it was revealed to be one of the premises, I was kind of "meh" and a little turned off. That lasted for about a millisecond. Not only were those chase scenes some of the most exhilarating moments in the show, but the interpretation and characterization of the zombies, as well as the role they played in the story was, I thought, cleverly done. Supernatural stuff aside, the political aspects of the plot line were intriguing; I'm really interested to see it develop further in Season 2. And the cinematography, scenery, and sets--breathtaking doesn't even begin to describe them.

With 6 episodes ranging in length from 40 to 60 minutes, this drama is short. However, the screenwriter did a fantastic job of fitting so much in and providing a solid first season. I wish there was a little more explanation and backstory on some things, but I'm hoping (expecting?) we'll get some of that in Season 2. Overall, definitely recommend! But be prepared for a major cliffhanger in the finale. Meanwhile, I'll be joining the fandom as we impatiently wait for Season 2 to be released.
Was this review helpful to you?