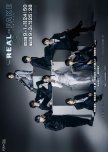 This review may contain spoilers
Ok I have mixed feelings about this. The story is nice, but nothing that special. Actually I was left a little bit disappointed since this series was promoted as something 'absolutely spectacular' and naturally I was expecting a better plot, development, plot twist, etc... Of course I can't blame the crew/writers/producers for this, the short number of episodes is the main problem here, they simply didn't have enough time and it's such a shame since this series had the potential to be something big (let's hope they make a second season at least).
I really liked the acting tho, all the actors did a pretty good job and despite the short number of episodes and poor character development (many of them didn't even had enough time on screen) they managed to won my heart over. Kakeru and Reijiro are my faves, but the Masayuki x Nagisa pair, aka the comedy duo, were also very cute together! (btw I liked how everyone shares a king size bed instead of having individual beds, the fanservice is strong xd)
The soundtrack was fine too, the main song is so goood, I want to see the full MV! And also, I loved the hinted romantic relationship Reijiro and Rin had in the past, I wasn't really expecting that since this series isn't a BL (despite all the fanservice lol) but I ended up loving it! I want to see more about them! :3
Was this review helpful to you?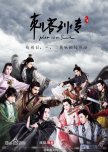 STORY: The story is nice, but it starts being a bit confusing (you have to pay full attention to this series in order to not miss anything xd) and there is so many characters that you don't know who to follow anymore haha, but I ended up loving every character. Also the plot starts a bit boring and slow, but after some episodes everything goes down hill very fast... I was shocked haha
ACTING/CAST: Despite the cast of amateur actors I really liked the acting, very powerful moments and emotions coming out from the actors (Jian Bin and Xiao Qi I'm manly talking about you two :c).
MUSIC: The soundtrack was beautiful, it got me emotional many times xd I absolutely loved the melody Ah-Li plays with his flute through the series, it's melancholic and sad, but beautiful.
REWATCH VALUE: It's entertaining and I never got tired of the sweet scenes between the main characters (despite many of them were cut by the censors).
OVERALL: 9 of 10
Was this review helpful to you?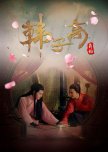 STORY: The story is nice, but it could have been made much better... plus some things were very poorly made and some of the scenes passed too fast. I know this movie is only a demo and it was never officially launched, so I have to give points to this because in the end I actually liked it.
ACTING/CAST: I really liked the actor of Zi Hua, he is very handsome. Although Zi Gao's actor was kind of cute, he wasn't 'THAT' beautiful and Zi Gao was supposed to be the most beautiful man on Earth... I really expected a different actor for his role (kudos to the actor for being cute).
MUSIC: The soundtrack was horrible. I have no more words to say.
REWATCH VALUE: It's entertaining and I never got tired of the sweet scenes between the main characters, they are very cute together :3
OVERALL: 8 of 10
Was this review helpful to you?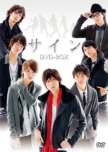 SIGN
0 people found this review helpful
At first I didn't liked Douji at all, he was very rude and selfish, and he expected everyone to feel sorry for him because he is deaf, making himself a victim all the time. I agreed with Micchan when he said that being deaf doesn't mean that Douji can say/do what he wants, and he even got angry with him for saying that! Plus he was very violent (he punched a lot of people lol) and only cared about himself, he never thought about how hard its disability was for his family as well... If I was Shinji I would have left long ago instead of having to deal with my disrespectful brother and his temper, it make me mad many times how bad Douji treated his poor brother, who only wanted to take care of him! It wasn't only until the last episodes when Douji finally realizes that he was being a complete douche bag, and I guess he tried to became nicer? I don't know, he still had many things to work on :/
The plot was good, they aren't many series with a deaf person as main character and its nice to have visibility for disabled people. Actually I started watching this series because I love Takuya and because I read it was about music instead of romance, which I hate xd The characters had nice stories too, I only wish Douji would had more screen time, which was absurd since he is the main character for god sake, I was annoyed at how other characters had more time than him!
The series was good until episode 6, after that everything became a little bit boring, I feel like they missed the whole point of the show and it went to a whole different direction. The death of Tarou had me like "wtf?!", I wasn't really expecting a death in this series, not at all (it was sad btw). Also, whats with that girl at the end?! She and Douji only meet like two or three times at the park and barely speak to each other, and suddenly Douji is asking her to go out with him?! Like, seriously?! They lost me there, good thing it was the last episode or else I would have dropped this series. In general I liked it, but it wasn't the best either.
Was this review helpful to you?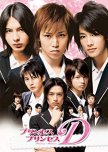 The extremely low budget killed this series in every possible aspect, not to mention that they somehow managed to make everything so awkward to watch. The actors are good and well-known, but for some reason their acting in this drama feels so weird and wrong... plus you can perfectly tell that they are boys in drag (which is the total opposite of what the original manga stands for), so I don´t think the casting was that good either. The only set of costumes that the Princesses had was ugly as well, I was expecting to see more dresses but they always wore the same boring ones (low budget, again) :(
The random dance routines were also very very weird but kind of funny after all, so I'm guessing the producers and writers wanted to make people laugh, although they didn't always succeeded and made things awkward instead. I was left disappointed since I really enjoyed the anime and manga series, although I would enjoy to watch a remake, this time with a higher budget and actors that can pass as girls.
Was this review helpful to you?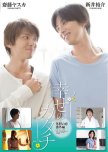 I always try to see the good side of things, even if I know isn't that good I will try to stay positive, so naturally I don't say this very often but... the plot of this movie felt poor, the acting was very stiff and I don't think they had any chemistry at all... yeah they had sweet moments and stuff, but beyond that their acting felt awkward. Actually I believe Doumoto had more chemistry with the girl instead of his 'lover', and in a BL that's the worst thing it can happen.
They only thing I liked was the scene when they take revenge on the former fiancé of Sota's sister, that was hilarious as hell xd
Was this review helpful to you?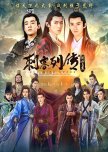 STORY: Wow, just wow! I'm amazed on how this series improved since the last season, not only the budget got bigger, but the locations, costumes and even their wigs looks prettier! The costumes were absolutely beautiful, I loved all of them :3 The story is almost the same: kings fighting for land and power, Ah Li's revenge on Tianxuan and a new incorporated love triangle between Ah Li, Zhi Ming and a new handsome king, it's funny to see how Zhi Ming gets jealous all the time xd
ACTING/CAST: There are many new actors in this season and almost all of the old ones are gone, I really missed them :c Many of the new people are amateur actors, I can't say I didn't like their acting but it wasn't that great, just the average. However, Ah Li and Zhi Ming's actors acting skills improved a lot, I loved the way they portrayed their characters feelings for each other, so sweet to watch.
MUSIC: As always, the soundtrack was beautiful, it got me emotional many times (again haha) xd
REWATCH VALUE: My only complain is that some romantic scenes were cut by the censors (Zhi Ming picking up Ah-Li in the air, Yu Xiao catching Ah Li after he falls, Yu Xiao and Ah Li holding hands, Zhi Ming holding Ah-Li's hand, Yu Xiao and Ah Li's hug), but I'm glad cause this season survived the slaughter the first one has gone through, is way more complete and the light romance scenes are still here! I never got tired of watching the sweet scenes between the these handsome men.
OVERALL: 10 of 10
Was this review helpful to you?