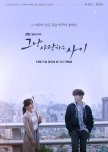 Hands down, one of the best Kdramas I've ever seen. I mean it. Sweet, touching and heartbreaking, a slice-of-life series about people dealing with the fall-out of a terrible accident. It has everything, including physical and mental whump, PTSD, you name it. It's like one of those amazing, 50+K slow-burn fics that break you and then piece you back together only to repeat that process over and over again… Incredible!
Lee Junho's Lee Kang Doo is one of the most amazing heroes I've seen to date. To watch how his integrity and brash honesty changes those around him and all that without him even realizing how important he's become and to how many people is a thing to behold.
The acting is simply phenomenal and I really hope that Lee Junho sticks with it. Not that he isn't a great singer but I think he really found himself as an actor and I can't wait what else he has in store because so far, all his series have been big hits for me, personally.
Was this review helpful to you?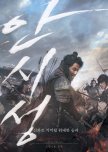 This review may contain spoilers
The best Kmovie I've seen so far. The cinematography is excellent, the story engaging... but the main draw for me was and still is the fascinating relationship between General Yang and Sa Mool. Their characters, the way they go from antagonists to close friends over the course of the movie, is the reason why I keep going back and re-watching it over and over again. The chemistry between Jo In Sung and Nam Joo Hyuk is amazing and Nam Joo Hyuk is mesmerizing to watch in his part. No wonder he won so many awards for this movie.
Was this review helpful to you?