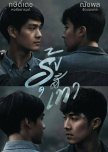 This review may contain spoilers
DON'T READ IF YOU DON'T WANT MAJOR SPOILERS
I liked how everyone was excepting even if Porsche father was uncomfortable with his son being gay at first but was open enough to change. This is about two college friends who where roommates at 1st and fell in love with each other at 1st sight but where scared of their real feeling because of Thailand's society of homosexuality. After 4 years of being friends Porsch decided that on their 4 year of friendship he was going to try and tell Nueng that he had feelings for him before graduation. Of course in Thai drama there is always a damn girlfriend. Neung gets dumped by his girlfriend Jane when she starts realizing her boyfriend is gay. Nueng and Porsche end up together quite quickly literally right after Nueng gets dumped. After graduation Porsch moves into Nuengs house to take some time off of school and be with his boyfriend. People find out quickly that Porsche and Nueng are in a relationship, Nueng parents accepted the relationship quickly. Porsches parents show up randomly. There is no real sense of time so everything feels speed up. Porsches parents are told by him he is gay and is in a relationship his dad gets ill and goes to the hospital. He eventually excepts the relationship. More time passes both Porsche and Nueng get engaged and plan to get married even if it's not seen legal in Thailand. Jane shows up with a baby, Porsche gets jealous because Nueng feels like he needs to watch over Jane because they are friends even though they haven't seen each other since they broke up. The baby belongs to another man, he left her high and dry. Nueng let's her work for his family, Porsche gets even more jealous, Jane becomes sick.... she dies. I don't understand why no one contacts Janes family through the whole time Jane is sick and potentially dying. This show is filled with holes. They magically adopt and raise Janes child as their own still no family members of Jane or the ex boyfriend of Jane the father of the baby. Before Jane dies Porsche and Nueng gets married and Nueng dies "of a heart attack" at their wedding. They don't explain how Jane does but it was caused by the illness they just don't say when. Ohh and I forgot to mention Porsch has an damn imaginary friend which you don't find out until the last episode. This whole time I thought his female friend was a real PERSON. Porsche And Nuengs family raise Janes daughter and you as a baby to a small child near the end of the series. Once his female imaginary friend disappeared she changed into Porsches husband instead saying to take care of Janes child. The story was sweet because Porsch and Nueng didn't have the drama of people of keeping them apart they actually where a couple and didn't try to hide it. They got "married" in the eyes of their family and friends. I just hate how Porsche ended up a damn widow. He wasn't even married with Nueng for a day less than a day. If you don't care about happy endings go ahead watch it but this isn't for people who want to watch a romantic series and expect a happy ending because you aren't getting one. Also all these people you see at the intro of the series they never show up. You will see random couples, secondary roles and you only see them at the intro. The whole series is of Porsche, Nueng, Porsches parents who where there temporarily, Nuengs parents, Jane, Janes new/ex boyfriend aka baby daddy, we see Janes family once, random classmates, random employees at Nuengs families business but not the people at the intro credits of the show.
Was this review helpful to you?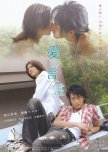 This review may contain spoilers
I would definitely rewatch it. I felt nostalgic because of the flip phones and the clothes. There where a lot of cute moments between the couple and jealously. They where both stubborn when they got jealous of each other and I wanted to shake them and tell them to just speak to one another. Through out the movie they where both jealous of when their old female classmate shows up. There is a love triangle but it ends well in the end. I highly recommended this to you if you tend to like happy endings only.
Was this review helpful to you?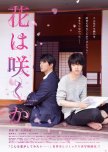 There where times the movie was cute, but the whole time I kept asking myself why was I still watching. I think it was just to get it out of the way and know I didn't flake on the movie. I'm glad it didn't have any real drama but the movie was so slow and boring. It lacked any real passion, at some moments I was cringing. I didn't like that they kept bringing up th age gap between the two main characters when people around them kept saying it was fine/didn't seemed bothered with it. I also feel like they where trying to hard to portray affection. I don't know what else to say but to be able to submit this I need to meet a word count.
Was this review helpful to you?