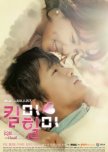 Medical dramas are my preference so i started watching the seven faced man(chinese version) but due to its length and acting i switched to kill me heal me ( korean version) and omg the ost just hooked me from first episode. drama which starts with a myestry ends up with a satisfying and compelling emotional end. I cried within the last two episodes.
Ji Sung as Cha Do Hyun was comendable. each personalily was perfectly potrayed. Every character was very well communicated with the actions and expressions and ofcourse fashion. He gave life to all the seven person with his powerful expression and performance. It makes you believe that its truely the other person just by the gaze.
Jung Eum as Oh Ri Jin was cute, comical, matured and contenance were just mindblowing. As a Psychiatrist she did a great job but as love interest she was remarkable healing every piece of cha do hyun. The farewell of each person seemed very agonizing and yes i cried with her.
Park seo joon as Oh Ri On was not just a brother but a friend and support who calmed her helped her whenever she is low. He was perfectly jaw dropping.
Now the ost, ofcouse auditory hallucination got into my playlist since after i finished the series. The rap and lyrics fit flawlessly to wherever it was tuned. It was actually hallucinating.
This drama is a trimph in the medical content drama. DID not just a psychiatric disorder but can be a tragedy too. This drama illustrates it delicately. The pains which make a person try to suicide, and then a person who is mad for idols and a person who loves deeply and violently. The HEAL ME was illustrated to all of these painful pieces flawlessly.
Rewatch hmmmm
You just try watching the first episode you will get addicted yourself.
Will watch again after a month till then absorbing the auditory hallucination.
Was this review helpful to you?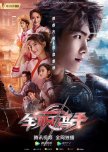 •Its my first ever review because this drama deserves a big applause in terms of everything. I binge watched this drama for three sleepless nights, because i knew, i can't sleep until its finished.This is a perfect drama for all age groups. You can feel the intensity from the first episode.
•I started watching it because of its graphic content but fell in love with story,cast and music. This show has outstanding graphic content. Gaming sections feels that i am inside the game which gives goosebumps,chills and excitement.
•The story is just WOW, as you have read the plot, based on ye xiu regaining his success and starting from the beginning is truly inspiring. Every episode ending puts you on the edge and wants you to watch the next episode immediately.
•About the cast of course YangYang as Ye Xiu is the best choice, as an ace player acts very impressively. Watched his love o2o but this one made me a fan of him. I can't imagine anybody would pull of this role better than him. All the other cast has also done a very good job.
My personal favourite would be Maggie Jiang playing Chen guo.the internet cafe owner character, many find her character a bit over but i liked it cause she felt like a very strong support for the Team. Many could not take the pressure but she was good and eased her character perfectly.
•OST is amazing especially "light from the dust", which is played during the game, it makes you go on another level when it starts playing. It makes you feel hallucinate.
•Its a perfect binge watch for weekend and definitely a 10/10 rewatch. If you are looking for a good chinese drama its this THE KINGS AVATAR.
Was this review helpful to you?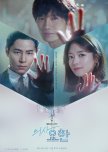 Wanted to watch while it was airing, but i am a binge watcher so waited for it to complete. I finished first episode staring at ji sung only, and got hooked up in the second episode after the tale of Euthansia (mercy killing )which is not much talked just popped up. EUTHANSIA sensitive topic wich is recurring theough the series showing the views of how it differ from person to person
Ji sung is ace actor. His countenance makes you just fall in love with the character of Cha Yo Han. I actually believe the character he is played. Well i came here after watching kill me heal me and he is just so ace. Loved his character to the core.
The slow and steady romantic track is pleasent in between the stress and struggle of this medical jungle. Many say that Cha yo han looked older than kang shi young, but for me it was perfect. Its not a romanctic story its a story were time binds you with the love and comforts you even if you are in long distance relationship.
The hallabaloo in medical center with day to day struggle with patients and diseases is very well potrayed. Fabary disease, Mysthenia gravis, CRPS, CIPA, nipah virus,phantom pain, meliodiasis and many other were shown pretty good.
Medical genre are my most fav so this drama gave me many of the quotations and perpective to the life, Specially towards the medicine "diagnosing is not a a competion".
Lesson learnt.
Was this review helpful to you?