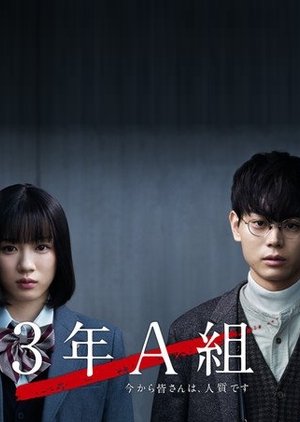 This review may contain spoilers
SPOILER FREE: This is a must for suspense/psychological drama lovers. The plot is quite intriguing and the acting was really good. Masaki Suda was amazing (again) and the plot is full of twists that keeps the viewer on the edge. This series was highly entertaining and it was easy to watch. The death of Reina is a mystery to all and the viewers try to understand what will happen next. It wasn't perfect, but it was still powerful.


MAJOR SPOILERS!!!
From the beginning, this series shows the effect that social media have on our society. The drama gives us, each episode, a new clue about the main case and as viewers we try to uncover the crime/suicide of Kageyama Reina. The truth is slowly revealed and as a person who watched the show I expected a great conspiracy or something even if the actual reason is something that is shown -one way or another- in the first episodes.
This show was a message to everyone in a society that can't live without social media. Almost everyone has one account -or more- on sm and it takes away a part of our lives.

The ending was brilliantly filmed as Hiiragi talks on the camera, about who the real killers are pointing to everyone who is watching the series and therefore uses social media. A harmful word -intentional or not- can cause great damage to someone even if that person doesn't know us personally. The anonymity of social media gives everyone the opportunity to give their opinion no matter how harmful that can be. I loved the comments that Hiiragi received while he exposed the truth, as it was the most realistic reaction that could happen. It is not only that some can't accept the truth, but the most terrifying thing is the ones who don't understand that they did something wrong. It was great to show that the purpose wasn't to stop what we call cyber bullying, but being able to change even one person. As someone said if we want to change the world, first we must change ourselves.

To everyone who watched this - including myself - this is a great opportunity to double check before posting anything and thinking before talking, because our words can really be the knife on someone's hand.
Was this review helpful to you?