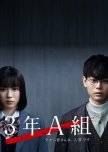 This review may contain spoilers
SPOILER FREE: This is a must for suspense/psychological drama lovers. The plot is quite intriguing and the acting was really good. Masaki Suda was amazing (again) and the plot is full of twists that keeps the viewer on the edge. This series was highly entertaining and it was easy to watch. The death of Reina is a mystery to all and the viewers try to understand what will happen next. It wasn't perfect, but it was still powerful.
MAJOR SPOILERS!!!
From the beginning, this series shows the effect that social media have on our society. The drama gives us, each episode, a new clue about the main case and as viewers we try to uncover the crime/suicide of Kageyama Reina. The truth is slowly revealed and as a person who watched the show I expected a great conspiracy or something even if the actual reason is something that is shown -one way or another- in the first episodes.
This show was a message to everyone in a society that can't live without social media. Almost everyone has one account -or more- on sm and it takes away a part of our lives.
The ending was brilliantly filmed as Hiiragi talks on the camera, about who the real killers are pointing to everyone who is watching the series and therefore uses social media. A harmful word -intentional or not- can cause great damage to someone even if that person doesn't know us personally. The anonymity of social media gives everyone the opportunity to give their opinion no matter how harmful that can be. I loved the comments that Hiiragi received while he exposed the truth, as it was the most realistic reaction that could happen. It is not only that some can't accept the truth, but the most terrifying thing is the ones who don't understand that they did something wrong. It was great to show that the purpose wasn't to stop what we call cyber bullying, but being able to change even one person. As someone said if we want to change the world, first we must change ourselves.
To everyone who watched this - including myself - this is a great opportunity to double check before posting anything and thinking before talking, because our words can really be the knife on someone's hand.
Was this review helpful to you?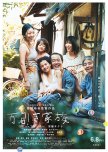 I went to watch this movie with high expectations as it is the Palme d'Or winner at Cannes and I wasn't disappointed, but I definitely expected something more.
The important think to know is that this is not a movie for everyone. It is slow paced, especially in the first half and I would definitely call the film raw. For me what Koreeda wanted to achieve was to tackle very important social issues, that foreigners and especially Japanese tend to hide in a corner knowing that they exist and at the same time smiling like nothing is wrong.
The acting was fantastic and if someone forced me to see the movie without knowing anything about it, I would probably say that it was a Koreeda film, not his best -from the ones I have watched- but certainly a good one.
This kind of movies are so realistic and at the same time unbelievable. Knowing that this kind of things are an issue not only in Japan, but I would dare say everywhere is heart-wrenching.
All in all this is not a movie someone should watch to just to pass their time. The film needs your attention and your understanding.
Was this review helpful to you?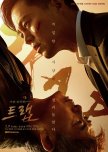 Trap
5 people found this review helpful
This review may contain spoilers
First things first, it was a great choice making this a 7 episode drama. In my opinion if this were 16 episodes, like the previous The guest and Save me, it would probably become a little boring in the middle and then it would be great again in the last episodes.
Secondly, this was a series that I was (im)patiently waiting for every week. I loved the story from the beginning with that dark vibe that OCN knows how to handle. I liked all the twists that the show had to offer and the acting was good (in my opinion at least).
Finally, the whole psychopathy thing made me shiver as I though all of the characters previous scenes, including his intense feeling about sadness and sorrow and the will to avenge for everything that he lost. Even though this is not the first time that that kind of twist has appeared -and it will probably not be the last- the cruelty from the character and the understanding from the viewer that no matter what happened he didn't feel anything, was enough to make this show a great watch. I liked all the characters in this series and I would probably watch it again as it is, as I mentioned before, a seven episode drama.
The only complain that I have is the ending. I suppose that OCN is preparing for a new season, but I believe that if they had finished the series properly and without plans of making another season this would be even better.
Was this review helpful to you?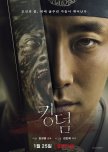 Kingdom
2 people found this review helpful
This review may contain spoilers
It was really hard rating this drama. It was highly anticipated as a Netflix original Korean series and after watching the trailer I could see that the budget was high. To tell the truth I wanted this series to be a hit. Why? I wanted people who don't give a chance to series from counties like China and Korea to know what they are missing.
I read multiple comments saying that the series had more politics than it should have and I completely understand their point of view, but I also disagree. I think that the drama didn't want to be just a source of entertainment. In my opinion the writers wanted us to see that even in a life-or-death situation, the politicians - no matter being in the Joseon era or in today's society - will only think about their own personal gain. But if there are no people to ''obey'' does having power really matter? It was great to think who are the real monsters and see in what extremes can people go to survive. I loved the fact that it showed the corruption among the people in the palace and the courage of every day individuals.
What made this different from all the dystopian films and series was the fact that it didn't only have dramatic scenes but it also had comedic elements. The cinematography was great, so was the music. The only minor problem for me was the acting. Don't get me wrong it wasn't even near to being bad, but I expected more from such well known actors - also more screen time for Bae Doona-.
All in all, it is definitely worth watching and I would recommend it to non Kdrama watchers for sure.
My English are not that good, so I apologize for any mistakes.
Was this review helpful to you?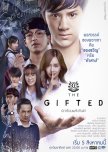 I promised myself to write a review after finishing this series and here I am. This is my first attempt, so bare with me.
I wanted to say that I didn't plan to watch the Gifted. Actually I didn't even know it existed before the first 5 episodes. After finishing it I am not disappointed with my choice. If you are looking something with no romance (or maybe some hints of it) and you would like to think some serious topics like education and equality then this is for you.
Plot wise the series is near perfect. The depiction of the students and the fact that they didn't use over the top 'gifts' like flying , made this quite unique. The best part of it was that the scriptwriters didn't only focus on the advantages of the students abilities, but they also commented the serious consequences not only to themselves but to others too.
If you are a student and have asked yourself why am I studying so hard? why do I have to do this? or why am I not good at this? this is a must watch.
This is a realistic depiction of the 'law of the jungle' and our educational system that ignores some of the students as 'not all deserve the same treatment'.
Was this review helpful to you?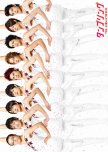 Tumbling
0 people found this review helpful
Have you ever finished a series and you just felt like you won't find anything similar; that a particular drama has a special place in your heart? Well that is how I felt like, after finishing Tumbling.
I will start with my major complain saying that this series deserves much more viewers than it actually has. This is my plea to all of you to give this Japanese series a try.
Anyway, I don't know how to put my feelings into words with this Jdrama but I will give it a try, so bare with me.
Tumbling was about finding your dream in an unexpected situation. It was about chasing what you love no matter the sacrifices, because in the end you just found something that is worthy to fight for. Tumbling was about people with the same goal; individuals so different that found something to lean on. It was about working together. It was about the sadness that accompanies failure and the happiness when you finally succeed in what you love. It was about giving your best not just for you, but for others. Tumbling was about throwing away your selfishness and fighting for your team.
If I could describe Tumbling with just one word I would use 'friendship'. The series focuses on every character and it gives us a satisfying background about everyone. There is no hero as every single character has its flaws and that is why this series is special to me. Tumbling teaches you that you alone can't achieve everything and an individual doesn't just have to, but needs people who will be there in the happy moments and in any difficult situation. Moreover, judging people just from the way they act or look is something that has been told many times through series and movies, but tumbling does it in a different way. I loved how every character had its weak and strong points and that fights and disappointment sometimes can't be avoided in a friendship. Tumbling shows that friendship is about mutual support, that your friends also have feelings on their own that may be even more complicated that yours. Lastly, I was attached to every single character and I felt like I was fighting with them, I laughed and I cried with them. Maybe it was over the top at times, but it was also as humane as it could be.
Tumbling is not perfect, it definitely has its flaws, but it doesn't matter, because in the end it has so many things to offer.
Was this review helpful to you?