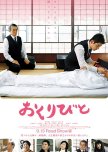 The story is simply beautiful.
Death will happen, no matter what. But what is important how you treasure the presence of these people for as long as they live.
I love the way the actor showed such gentleness while embalming the dead. Every process was done so delicately and filled with respect to the deceased.
A very touching movie indeed. I cried more than twice in it.
Was this review helpful to you?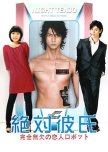 This is a drama worth watching.
This drama is more than just a robot that is programmed to love your partner. It's about learning and teaching how to love someone and how to receive love in return. Love is not just about being there all the time but it is the memories and legacy you leave behind when you are not around.
Just to warn viewers who are thinking of watching it, prepare lots of tissue. This show will sure make you cry!!
Was this review helpful to you?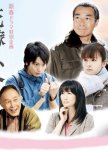 This is one of the most heartwarming show I have ever watched.
This is a story about a father who loved and always protected his daughter. His daughter then met a wonderful man who accepted her for what she is and in the process loving her as much as he could offer.
The story progresses to when both lovers are to be married.
This show is not about both men competing to show how each of them loved the lady. It showcases the different types of love one could ever give - a daddy's love and love of a lover.
Was this review helpful to you?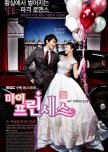 The story is almost similar to a number of commoners turned rich or princess dramas.
Lee Seol is the long lost princess whose royal privileges are in the midst of restoration. Being an orphan throughout her childhood, she is supposed to learn the ropes of becoming the princess of Korea.
But instead in this drama, I would say, she spent too much time dealing about her love relationship with Diplomat Park and dwelling about her childhood memories about her father. And only having that to focus on, she lost sight of the people who are out to overthrow her.
To me, this show has an expected storyline of cinderella-like dramas. Not my cup of tea. Sorry...
Was this review helpful to you?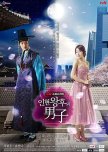 This is 100% must watch drama. At first, when I saw the cover photo of this drama I did not find it interesting. But alas I watched it anyway. After watching the first 3 episodes, I gradually fell in love with it. This drama portrays the romantic feeling that is so close to your heart. The gestures are simple but sweet, no exaggerating of romantic actions just to prove that you are in love with the other. The lead actor and actress are really good. I must say this drama is meant for them to act.
Was this review helpful to you?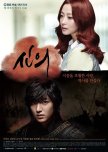 Faith
3 people found this review helpful
I had watched a number of time-travel dramas but this isn't one of my favourites. The story is confusing and such a mess, but the chemistry between the actors are great though.
It started out as a great drama where a surgeon from the present day was dragged by someone and travel back into the past. I feel that there had to be a strong reason why she was brought into that time; like making amazing medical discoveries or helping more citizens with her medical expertise. But it turns out that everyone are after her for some power which she did not posses at all.
The first few episodes when she fooled the bad guys do seem like a great storyline but it gets boring, having the same conflicts again in the next episodes.
The ending - I had hope that it will be something different but was disappointed. It's not even heartwarming.
In summary, I do not really enjoy this drama but I wouldn't mind seeing Lee Min Ho and Kim Hee Sun acting together as they really have great chemistry.
Was this review helpful to you?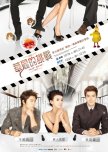 This drama is quite disappointing.
There are funny moments captured in this drama. But I would say, the story line are so-so. At times, I do get confused not understanding if Dun He Lian is really in love with Gong Xi or otherwise.
I would say, you would probably like to watch this drama only if you are a die-hard fan of SuJu, Donghae & Siwon that is.
Was this review helpful to you?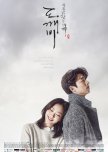 Goblin
1 people found this review helpful
Just the perfect drama for me!
I had my reservations on watching this drama at first but, oh boy am I glad that I resisted. I was hooked since the first episode and never did it fail to surprise me as the story progresses.
This is one drama that doesn't have love triangle storyline, no forced or guilty feeling romance (which is rare for korean dramas not to have, and that's what I like about this drama). What you will see are just sweet and even funny romance scenes.
The cinematography and music are simply perfect. And the chemistry among all the cast is also great.
For those who have not seen this drama, what are you waiting for?
Was this review helpful to you?