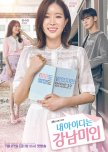 I really enjoyed this drama. I especially loved Cha Eun Woo like everyone else. Overall, it was a pretty decent drama and it made me really frustrated with a particular character: Soo ah. I hated her at the start and after watching the latest episode, all my hate faded away. For me, a actor/actress who plays a bad role and then is able to get the audience to like them and sympathise with them, I think they're really talented. Im hoping to see her act in other dramas in the future. Otherwise, somethings I would change about this series, would be i guess an more detailed insight to Mirae's best friends story. I feel like there were many supporting characters, that I would've wanted to know more about. However, the drama was really good and I totally recommend it.
Was this review helpful to you?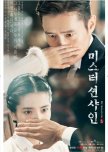 This drama was heartbreaking. I've been crying for the last couple of episodes because of it. This drama started of really good and really caught my attention. However, episodes 9-18 were not the best. Those episodes had interesting scenes, but it got boring. I'm really giving this show a 9/10 because this isn't some simple drama. It definitely is not for everyone. Episode 20 onwards were magnificent. I fell in love with all the characters; Eugene, Ae shin, Hina, Hui sung, Dong hae and more. I don't see myself watching this series again, because I don't think I can put myself through that sadness again. All actors and actresses were absolutely amazing and I'm really happy to have watched such an amazing show.
Was this review helpful to you?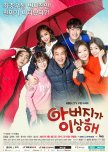 The first thing I noticed about this drama was the fact that it had 52 episodes. I was seconds away from not starting it because of how long it is and because it is a family drama. However, idk what, but something made me start it and i just couldn't stop. Especially the second half of the series was just really good. I loved the intensity of junghui's love for miyeong and everything else. I loved all the family scenes, and the siblings warming up to junghui. I loved hyeyoung's character so much. Her confidence and just her arguments was so refreshing to watch. Right now, I feel depressed and lost because I don't know what to do after having watched this amazing series. I have fallen in love with many actors and actresses after this show, and especially lee Joon - he's one beautiful soul. There's endless amount of positive things i can say about this series. I loved every character in this show, I loved especially, the character development of some particular characters. I want another season. I wish it had 100 + episodes. I 100% recommend it.
Was this review helpful to you?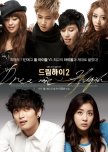 The only reason I watch this drama was because I loved dream high 1. I was actuallyy so disappointed with the drama and didnt really enjoy it at the beginning. The female lead was too weak in my opinion and although it was a change from the usual leads, i didnt like this change, I actually didnt expect that unexpected partner change. I was not expecting the main girl to end up with the blonde guy which i don't exactly remember his name but I think it was jb. However, I LOVEEED the supporting characters-Nana and the black hair cute dude. The rest were ehhh. Also the music was really good in this drama, I actualy think this drama got better half way thtough, at the beginning it wasn't that great.
Was this review helpful to you?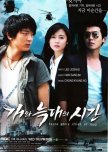 I love this drama, years passed and I still remember the day I watched it. It was absolutely beautiful, not gonna lie though- at the start of the drama I didnt like the main lead, however as I continued watching it, i no longer had a problem with her. This was my first drama that I watched that had Lee Joon Gi in it, after this I watched all his other dramas because I was obsessed with him at the time. Everything was perfect, he fell in love with the 'enemies" daughter and this was one of the few dramas where I was 100% shipping the main couple, the second lead was good too, but like they didnt have any chemistry and Joon Gi was just to beautiful to look at.
Was this review helpful to you?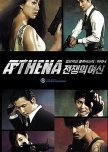 I actually was expecting something else with this drama, tbh i was disappointed with this drama because it was NOT as good as IRIS. I really couldn't feel a connection to the main actor, but although Soo Ae was not bad, It was extremely difficult for me to finish this drama. I stopped watching it for a while, but returned as I just didnt want to leave it half way.
Was this review helpful to you?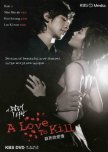 This was one of the first dramas I've watched, I don't remember much about it except for the fact that it brought me to tears. Rain happened to be my favourite actor back in the day, because of this drama as well as full house. The only reason I'm not giving this drama a high vote is because i don't exactly remember everything about, but all i know is that when i was around 12 years old, this drama was amazing.
Was this review helpful to you?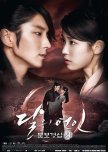 Tbh I was so disappointed with how this drama ended, it took me roughly around 2 weeks to watch the last two episodes of the drama. The ending put me in this depressive mood that i did not wish to be, which is why i would not watch this drama again.
Was this review helpful to you?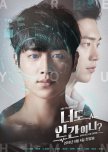 This drama started off extremely great. I waited for the episodes each week with excitement. However, towards the end It just went towards a unexpected path that I didnt like. The chemistry between the two main leads were just amazing, everything was going great until the real shin woke up. The writer could have gone in so many more directions, rather than turning the real shin into a annoying, shitty brat. Like I wouldve loved to see some development between the robot and the real namsin, like idk them slowly viewing each other as brothers-rather than enemies. I feel like the writer took the simple approach of making the human nam shin as the bad one and last episode changing his character after his mums death. I felt like the real namshin had so much potential, and after all the people he lost, I just wish he found true love or even forgave his mum before she died. Like come one, why? Also, don't get me wrong I loved the robot nam shin. He was absolutely beautiful, but with all this fight for the company and the position of the it- I felt like the relationship between the namshin 3 and so bong was just shadowed by the cycle of fighting for the power and money. This show could've potentially been one of my favourite k dramas, but I'm giving it a 8.5 only because of my love for the first half of the series. I have so much more issues, that i wished they could've solved, unfortunately, it didnt work that way. I can say that I enjoyed the show overall and that I would still recommend it.
Was this review helpful to you?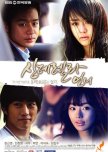 I did not enjoy this drama at all, and I don't even know why I watched it in the beginning. I did not like the actors, and I still don't, and this drama was sooo boring. I got so annoyed with the girl because she was just so annoying because she kept pushing the guy away. I wactched half way and then skipped through episodes in order to finish it. All I remember from this drama was that I was not even dying for the leads to get together and I didnt really like either of them.
Was this review helpful to you?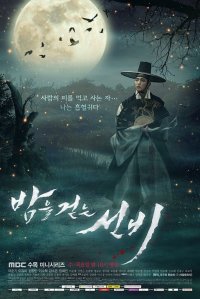 As always Lee Joon Gi does not surprise me with his beautiful acting. I first started watching this drama just because of Joon Gi, surprisingly i fell in love with the evil vampire because he was just too good-looking. This drama is a must-watch for those who love historical dramas
Was this review helpful to you?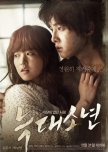 Im not really a fan of korean movies, however this one was beautifullllllll. I love the whole concept of this movie and it is definitely a must watch!!!!
Was this review helpful to you?