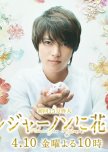 The purpose of this review is, first of all, to encourage the sub team to finish what they started, for the sake of those who can't see the last 3 episodes without subs, and second, to let everyone know how beautiful and emotional this show is.
I'm writing this few moments after finishing the last episode, while crying still, so forgive me if I'm not 100% rational and non biased. I can say for sure that this is one of the most emotional dramas I've ever seen. It's a beautiful story about friendship, love, human value, ethics and morals.
Although it's a sci-fi show, it totally reflects reality and behavior of human beings under certain circumstances and shows pretty realistic relationships between 'non equal' humans. For those who like psychology, there is a great deal of it in this show as well. For those who like character development, strong emotions, all mixed together, this drama is 100% must see.
I have no heart to criticize anything about this show at the moment, because I feel like I just got off the roller coaster of emotions I will never forget. Good points are too strong to let me pay attention to the minor flaws, so I'll just finish positively, like I started.
I don't know if I will be rewatching this, it feels like I won't forget it so soon, so maybe sometime in the future, and I'm sure I will equally enjoy it.
Once again, I hope the subs will be done soon, because it's a shame not to let everyone enjoy this amazing show till the end. Subs for Algernon, he deserves it <3
Was this review helpful to you?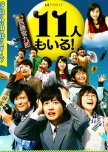 Okay guys, this is my very first review; I'm not sure why i haven't written any so far. But here we go:
After seeing so many dramas, I've developed this sense of prediction what will happen next in most of those I've been watching and i assume many of you did as well. This drama is everything but predictable.
Many unexpected events occurred and it made me wonder what for God's sake I've just seen. It has a bit special sense of humor, so it might not suite everyone's taste, at the moments it gets even weird, but it definitely has its own seal. I have to admit, i haven't seen a lot of family dramas, but this one was totally my coup of tea. Although I enjoy watching comedies, it's really, really hard to make me laugh out loud. I didn't have this kind of problem while watching this one.
The story was really heartwarming and it gave me the feeling of family warmth, which is the purpose of family drama i guess. Characters were unique and well designed. The story gave enough of space for every character and a chance for us to meet them all and hear their stories. Actors were good as well, especially the kids. Kamiki Ryunosuke's acting was at the moments odd, but overall, it was great and he was a nice surprise. Tanabe Seiichi was amazing and i couldn't imagine anyone else in this role. I really liked the character he portrayed - a totally unusual father with a totally unusual actions. The supporting characters were also amazing and led us to many hilarious moments. I really liked that after each episode, family was growing bigger and bigger. Even the supernatural part with a ghost of late mother was very well matched and had a great meaning behind the funny scenes.
Music was also very good, especially the opening, and nothing in this drama was unnecessary.
As for rewatch, i'm a rewatcher, i usually rewatch dramas i've liked sometimes more than once and this one i'll surely see again!
Anyway, if you are the fan of Japanese dramas, i suggest you give this one a try - it has that Japanese touch and sense of reality - although in this drama you might find some parody elements as well.
I hope you'll enjoy watching it!
Was this review helpful to you?
Code Blue
15 people found this review helpful
I'm writing this review while rewatching this drama for the third time. I absolutely don't feel bored, I'm not skipping even one second of the episode and I'm enjoying it like the first time.
When you look at the story, It's simply about daily life of doctors and different kinds of cases to confront with, but it's actually much more than that. It's about accepting the challenges that life brings you every day - win over and you'll become much more skilled doctor and a way better person than you were before. Doctors can change the lives of patients, but patients' stories can change the lives of doctors as well. You can feel their stories and realize how valuable your life is. Sometimes you'll tear up, sometimes you'll laugh, naturally some stories are better than others, but every story, every episode has it's own meaning.
We have four young people in this drama, each of them with a totally different personality, using their own, different ways to reach the top of their medical careers. We also have the senior doctors with their own stories, experiences and hardships to go through. I really liked how they chose the patients - almost every patient had a story to help our heroes to get over their fears or troubles.
Actors did an amazing job portraying their roles and for Yamapi's fans - i have to say - this was one of the best roles he ever played, if not even the best, but that's my personal opinion after all. Girls were also fantastic.
As for music, I'm giving it 10, since i feel like it was suitable and i don't think it was the big factor in this drama. I would watch it even without music.
Be patient if you don't understand some medical terms, it's not that important for the story but believe me, you'll get to learn them quickly. Anyway, if you're not expecting fairytales, I'm sure you'll like this drama. It's pure reality.
And at the end, I'd like to explain why I gave it 9 and not 10. Actually, it's simple - only because I liked the second season more. It gave me the stronger impression although both have the same meaning.
Enjoy watching it!
Was this review helpful to you?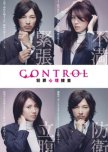 This is my first completed drama after one months of desperately searching for something that will keep me on the edge most of the time. This one succeeded at it, i have to say. It's a great watch for those who like crime dramas, and above that, for those who like psychology.
It was a very informative drama - every episode felt like a criminal psychology lesson. Some cases were predictable for me, but even then, psychology lesson haven't failed. It has induced me to observe a criminal's behavior, to pay attention on the small things like facial expressions, body language or anything that could help determinate their true face. And what amazed me the most are guest roles - most of them fit perfectly and they have shown us a range of emotions - fear, anger, animosity, anxiety, pain, repentance, madness. Especially the guy in 8th and 9th episode who played a robber (i think it's Kohama Masahiro, but I'm not sure). The main characters were great as well. Some of them evolved, some have stayed the same, but overall they were all amazing. Personally, i think they could make a bit more of a story about our main characters' life (and i don't mean romance between them - i don't find it necessary, but i wouldn't find it unnecessary either if there was a bit of it), i think that it would add a bit more volume to the story if we knew more facts about their life (we do know few facts, but I'd like more :P) and that would certainly make a better background story and final battle.
As for the music, the ost was great - i would call it 'a professor's theme', somehow whenever i hear the ost, the image of Fujiki pops up in my head. The background music was nothing special, but personally, i don't think it's of big importance.
I'm not sure about the rewatch value. Probably after some time, when you forget about all the details you will enjoy rewatching it.
So once again, if you're fan of crime/psychology dramas, you wouldn't want to miss this one. Enjoy!
Was this review helpful to you?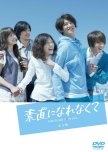 This is not a drama, this is a life combined with art.
While watching this drama, i felt like it has a soul, like it can bread, like it has sucked me in and I'm living in its world. I've felt like i was part of the cast and everything is happening in front of my eyes.
The story may look simple, but that's precisely what makes this drama so special. It has shown us the life, love and friendship issues we get to confront with everyday. Our lives are not black or white, nor are we, we are all complex units with lots of inner fights - we have to fight with others, but above that, we need to win over ourselves. There's no always happy ending for each and every of us, but that doesn't mean we shouldn't do our best to fight for that happy ending. Love can be hopeless and unrequited, but that doesn't mean it's not true.
The characters in this drama can show us that and more. You will feel that sometimes a simply 'keep trying' can mean much more than 'I love you'. I've found myself attached to all the characters in a very short time - I've enjoyed in all their conversations, no matter how simple they were - every detail in this drama had a meaning.
I couldn't wish for better cast. Their acting was so natural. They could express their emotions in such an unobtrusive way and still made me melt. Tamayama, Juri, Eita - my golden trio forever.
I also enjoyed background music - Western combined with Asian - I could say that with music, drama felt even more real and expressed the right mood in right situation, so a big 10 for music.
Rewatching this drama was a natural thing to do for me, so I've seen it twice for now. Of course, i don't plan stopping there. That's why, rewatch value is also 10.
I really hope i was able to convey my feelings for this drama to you and make you interested enough to start this piece of artwork, although i feel much more than my poor English can express.
So if you are looking for perfectly realized human, life, love, friendship drama, be sure to check it out and enjoy!
Was this review helpful to you?