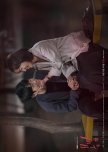 This review may contain spoilers
I was not watching it at first because I already knew that it is going to be a very slow story. The plot seems very interesting to me so I started watching it but …………
Overall it was good but slow and last 3-4 episodes were torcher to watch
Firstly
Lee Jung In and Kwon Ki Seok relationship creep me out. He was not her boyfriend but a stalker. How many time she try to breakup with him but he still keeps following her and still talking about marring her is ridiculously uncomfortable for me to watch
Secondly
Lee Tae Hak [Jung In's father]. Who want a father like him? He forcefully want to marry her second daughter for his personal benefits then when he get to know that her first daughter is assaulted he still forcing her to not to get divorce
These two points were very uncomfortable but it is good to watch female lead to stand for herself and she chooses her own path and fight with these two creepy persons in her life and find true love. Shin Hyung Seon [Jung In's mother] is a very nice character who struggle for her daughters to get them their rights.
I am really disappointed they did not do anything with Kwon Ki Seok in the end. He really needs some learning of ethics but he still got a nice end
I started watching it but i forced myself to complete it
Was this review helpful to you?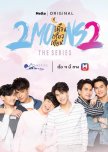 I already watched season one and i was waiting for long time for second season. Alot of people were disappointed because they changed the cast. But i was not. After watching season 1 was already in the doubt of that cast because i already had read the book. Even thow phana was as handsome a in book but his acting was a little off and because of his improfional behaviour many scenes were awkward to watch
I decided to give season 2 a shot. This cast has great chemistry and they are alot comfortable with each other. Second and third lead couple is amazing. They casted very good cast just like book.
I will finish my review after watching the whole series this was my first impressions of this series
Was this review helpful to you?