Details
Last Online: 30 days ago
Gender: Female
Location:
Total Edits: 4
Birthday: July 06
Roles:
Join Date: June 13, 2018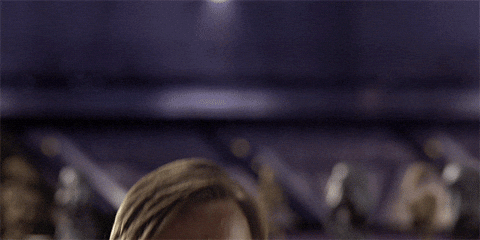 The woods are lovely, dark and deep,  
But I have promises to keep,  
And miles to go before I sleep,  
And miles to go before I sleep.  
- Robert Frost, Stopping by Woods on a Snowy Evening 
~~~~~~~~~~~~~~~~~~~~~~~~~~~~~~~~~~~
I started out watching dramas at around 8-9 yrs by peeking over my mom's shoulder while she was watching them (Viet-dubbed) when I was supposed to be asleep. Though I usually watched the occasional drama once in a while, it wasn't until I watched Nirvana in Fire which led me to discover MDL that I got completely sucked into drama watching. 
I love historical dramas (especially when there's a time-travel aspect), strong (and intelligent) female leads,  and male leads who love their female lead more than anything.
I hate dramas with weak/dumb female leads, male leads who are mean/rude to the female lead (even if it's 'just for a bit'), misunderstandings that could be solved if the characters only communicated with each other, spineless male leads, and the cliche 'rich male/poor female'; anything along the lines of Boys over Flowers, Shining Inheritance, etc.
With dramas, I prefer ones that are more serious than comedic. I don't mind sad endings as long as they are done well. Slow dramas are fine as long as it is still able to keep my attention. I enjoy romance but usually like for it to not be the main/only plot of a drama.
I have the hardest time giving dramas more than 30 minutes to impress me before dropping it. 
I also have short bursts of around 2-3 weeks where I just binge a crap ton of dramas before I just stop for like 2 months. Same thing with MDL, I'll occasionally pretty much stay on here 24/7 while watching dramas for a few weeks before being dead silent for weeks/months on end.
Fun fact about me: Almost every character I decide is my favorite will eventually get killed somehow. : )
~~~~~~~~~~~~~~~~~~~~~~~~~~~~~~~~~~~
First Dramas:
Overall: Boys Over Flowers
Chinese: Nirvana in Fire
Japanese: Detective Conan Special
Korean: Boys Over Flowers
Thai:  Bhuppae Sunniwat 
Taiwanese: Smiling Pasta
Vietnamese: Sắc Đẹp Và Danh Vọng (or, Beauty and Fame if literally translated)
~~~~~~~~~~~~~~~~~~~~~~~~~~~~~~~~~~~
All-Time Favorite Dramas (in order):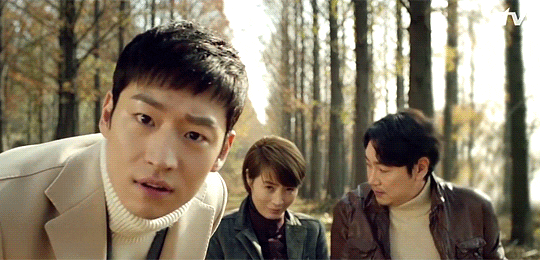 (Deciding between a Nirvana in Fire gif of MCS with Jingyan or with Nihuang killed me.)
~~~~~~~~~~~~~~~~~~~~~~~~~~~~~~~~~~~
Favorite Actor (at the moment): 
Favorite Actress (at the moment):
~~~~~~~~~~~~~~~~~~~~~~~~~~~~~~~~~~~
Favorite Female Characters:
Need to find a good gif of Ling Xi/Lin Mo
Favorite Male Characters:
(lmao its impossible for me to choose between Jingyan and Mei Changsu.)
(God I am still so fucking bitter about Empress Ki)
I need to find a good gif of Jiu Chen from Love and Destiny to add
~~~~~~~~~~~~~~~~~~~~~~~~~~~~~~~~~~~
Rating Standards (I try to be as objective as possible but I occasionally rate 1-2 points higher according to my enjoyment while watching - but only if I really enjoyed it. I'm also pretty easy to please.):
10: I found it to be perfect and even if there were flaws they could be overlooked because of how good the drama was overall
9-8: I enjoyed the majority of the drama but there were a few things that I wish were different or couldn't get over.
7: It was decent but there were more than a few things that I disliked about it.
6 and Lower: Just not good at all. Many things weren't very good and the plot and characters didn't get my attention.
~~~~~~~~~~~~~~~~~~~~~~~~~~~~~~~~~~~
Other Things:
My favorite non-drama tv shows are: Leverage, Brooklyn-99, Lost, and Person of Interest
Favorite movie(s): Star Wars
I love reading, my favorite book at the moment is Song of Achilles
I'm also a huge comic book/superhero fan with my favorites being: Nightwing, The Flash, Batman, Wonder Woman, and Robin
I'm a k-pop fan! My favorite groups being:
Statistics
59d 16h 13m
ALL TIME
1,701 episodes, 84 shows
1d 9h 8m
ALL TIME
18 movies
List Updates
Plan to watch

Sep 28, 2019

Currently watching

12

/32

Sep 22, 2019

Plan to watch

Sep 20, 2019

Plan to watch

Sep 20, 2019