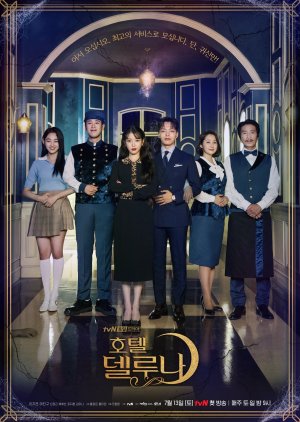 This review may contain spoilers
I really love to watch fantasy dramas.❤️❤️❤️. so i choose to wtch this.. when i watch drama i thought i ll give 9.5 stars becoze there r somthing missing that stop me giving whole 10 stars... after watch last episode i just gave 9 stars becz i really dont like how it end... when i start watching this drama itz nomal and when episodes pass by it is getting more and more intresting and confusing... i must say i cried lot when i watch last episode... especially when 3 employees left for thire after life its sooo sad and heart breaking ???????? i really feel bad that when ji hyun joon left other than grim reaper no one from hotel came to see him and his sister left ????????but after yu na come and gave him flowers i feel really happy ❤️❤️❤️... After that when lonly man wol go around the hotel and think about past i feel soo saad like itz real world.. but i feel soo bad about ending im happy to see all of hotell staff after life but i feel that last few miniuts comes from nowhere.. there no feelings in the end.. she come from nowhere and sit with him.. it should have end more suprizing way.. other than that it was good drama...

Mmm cast is really cool i really do love all of cast members they really did thire best for characters.. i really like ji hyun joon he is cute ????????

There are really good background music and i love songs too

If u love horror fantacy romance drama this is Good drama that you must watch...
Was this review helpful to you?