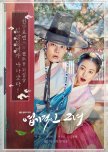 Such a good drama--it was the best (although some liberties were taken as it is partially a comedy and parody of a "real" situation). The first half was hilarious and I loved it.  It got more serious and dramatic the last half. This drama has everything I would want in a great story with excellent actors. (All of the actors were good but Joo Won and Oh Yeon Seo were absolutely perfect!) Great storyline, directing, acting, and my interest level was sustained throughout the entire drama. I will definitely watch this again and recommend it to my friends and family.   It's a must-watch--don't miss it. I rated it almost 9.5 out of 10!
(I would like to make an off-comment.  I wish this drama had a different name--at least change it to "My Sassy Princess" instead of "My Sassy Girl".  It often seems to me that Drama titles are very misleading and don't pique the audience's attention the way they could. They should at least hit the main points--Historical, sassy/opinionated, dramatic, etc.)  
PS I really meant this to be a comment, not a review, but since there are no reviews yet, I'll just leave it the way it is.. Enjoy! (Also, I thought they did a really good job on the music--I loved the main theme!)
Was this review helpful to you?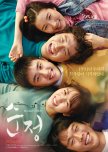 Cute, sweet, sad--but worth watching. Adds meaning to friendship and love.
Was this review helpful to you?