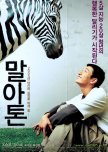 Marathon
5 people found this review helpful
The reason why I watched this movie because I loved Jo Seung-woo acting in the drama Secret Forest, and I decided to watch all his works and he did not disappoints me in this amazing movie.
I think that this movie is so underrated, the story and the acting is just perfect for me. I got a lot of goosebumps in a lot of the scenes that showed the innocence and purity of Cho-won (Jo Seung-woo). There is also a slight comedy element to the movie that made it really funny and light.
The director (Jeong Yoon-cheol ) did a great work for a debut work capturing the moments where Cho won was running and the background scenario with a beautiful music.
The movie had a deep message to all people who don't know about autism and how to deal with people who suffer from autism, for me it was really educated in some ways. I highly recommend it!
Was this review helpful to you?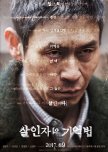 I saw this movie without reading anything about it and I had no expectation for it, but I'm really glad that i didn't because for me its the best thriller movie I've seen in 2017!! It's the first time I watch a movie with a serial killer that suffer from Alzheimer disease, and the result was a good mystery movie. However, there were some meaninglessness scenes plus Sol Kyung Gu wig that came up really artificial..
I didn't know that Seol Hyun can act really good, she's shown so much improvement.  And for the main lead Sol Kyung Gu, there nothing I can say because it was perfect from all aspects especially his facial expression, first time seeing one of his movies but I can say that he is an excellent actor. And for Kim Nam Gil, I didn't like his role in this movie, and especially the way he dressed.
Was this review helpful to you?