Hey guys~
I'm absolutely awful at introductions, but let's give this a shot!
I'm in my early twenties and a college student who was always aware of Asian culture, especially Japanese culture, but was never SUPER invested in it. I was introduced to my first k-drama via girls from my dorm freshman year, thus my fascination (*cough* addiction *cough*) began :) Through dramas I found music and the rest is history.
BY THE WAY I LOVE RECOMMENDATIONS AND FRIEND REQUESTS.
Find me here too!
Message me for Kakao and Line if you want :)
Okay, because I'm a visual person let's break it down this way! :D
---
My acting biases....
#1 forever and always. Lee Soo Hyuk
This gorgeous, talented, and funny man is a model turned actor. He gained a lot of attention in 2014. You may have seen him in things like What's Up, Vampire Idol, The Scholar Who Walks The Night, and other shows. I first saw him in White Christmas, with few lines but quite a bit of presence. Thus my emotional turmoil began. It's not fair how I was pretty much caught hook, line, and sinker.
I have a lot of actors/actresses that I appreciate, but these are a few that I feel the need to watch almost everything they are in. I'm a little strange that way.
Kim Woo Bin
Lee Jong Suk
Kim Ji Won
Oh...... And this guy...........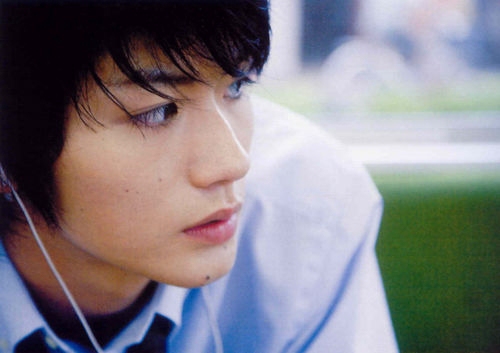 Haruma Miura is definitely my favorite Japanese actor. I first found him in Last Cinderella. Even though he is young he has talent and I look forward to anything I watch with him. You could say he is my Japanese version of Lee Soo Hyuk...
First K-drama experiences...
                  Nail Shop Paris                          Dream High                                White Christmas
First J-drama experience...
Hmmm.... I feel like I mentioned this already... Last Cinderella was the first J-drama I watched and I fell in love with Haruma Miura... This story sounds familiar...
                   First Korean Movie...                                                First Japanese Movie....
                  Postman to Heaven                                                      Moon Child
I've been watching Asian movies since I was young (mostly horror movies) but these were two of the first ones I intentionally found with friends to watch. I won't even list Chinese or anything because I have seen too many Hong Kong action films lol. Although, going back to these two, I won't lie; I didn't know who Kim Jaejoong was until after I watched Postman to Heaven and I intentionally watched Moon Child because Gackt and Hyde were in it. Don't hate. lol
As for bands and musician biases? There are so many...
Leo of VIXX
Daehyun of BAP
Jackson of GOT7
Yoongi of BTS
Miyavi
Kanon and Miku of An Cafe
Jay Park
Ren and JR of Nue'st
And so many more... T_T
Statistics
25d 17h 28m
ALL TIME
653 episodes, 53 shows
3d 18h 57m
ALL TIME
53 movies
List Updates
Plan to watch

Dec 17, 2017

Plan to watch

Dec 17, 2017

Plan to watch

Dec 17, 2017

Currently watching

2

/16

Dec 8, 2017