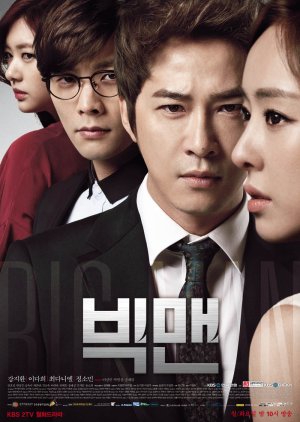 This review may contain spoilers
Loved it, Loved it Loved it! I could end my review there, but there is so much more about this series that I want to say. Spoiler restrictions prevent me from saying about 80% of what I, otherwise, would write, so I will comply. It's a story about hard times that, through a stroke of good luck, ill will, nefarious dealings, buckle-down hard work and even wilder twists on a well-worn theme, eventually turns out to be a morality tale that we all can be edified by. Our Hero strives to survive under the harsh circumstance of misfortune due to his unknown parentage through hard work in the street-stall marketplace among the merchants who have adopted him as one among their 'family'. This allows him to escape the certainty of a life of crime which would have inevitably lead to his early demise. At a time he thought he had shaken the grip of the street's vicious hand, a calamity, which had nothing to do with him becomes at once the opening of a whole new world of wealth and power, as well as, a slippery path leading to his own destruction. Any lesser man would have succumbed early to the lure set before him to facilitate his fall, but not our Hero. Love interests in conflict with his self-realized moral code, traps laid by apparent benefactors, breaches of trust at every turn and plot twists (just to keep the storyline moving) incite, invigorate and initiate --cue the fanfare-- his own unrelenting will to overcome, succeed and thrive. The odds stacked against him were indeed overwhelming, but for him, 1% is enough of a formidable alternative to the 99% of certain doom and becomes the underdog's best case scenario. Our Hero comes through with flying colors; bloody but unbowed, battered but unbroken, bruised but unbeaten. 'Big Man' reminds me of dramas I've seen before, but the portrayal the lead Actor puts in, blows ALL the others away. This was running as a currently scheduled program airing at the time I first came across it. But, as is my habit, I refused to watch until most of the episodes were posted at my favorite streaming drama venue so that I could marathon it. This is the best way to consume a series of this length so that the ep-to-ep continuity goes uninterrupted. Action, drama, comedy, Love story, big business intrigue, seedy underworld criminal perfidy, this one has it all and never skimps on any constituent ingredient. Watch 'Big Man' and you'll agree with me, walking away after the final credits roll, saying,"Loved it, Loved it, Loved it!"; At which time, you may quote me on that...
Was this review helpful to you?