Details
Last Online: 10 days ago
Gender: Female
Location: Israel
Total Edits: 8
Birthday: June 05
Roles:
Join Date: February 6, 2014
Anyong!
I'm Alex, 32 years old. I've been watching Kdramas since about 2008.
I love kdramas because a kdrama can get me seriously addicted and feel in love, sad, happy, excited and an ocean of emotions I never felt when I watched TV or movies before. 
I'm always trying to find more dramas that give me the feels and drama withdrawal although they are very rare. I now tend to watch older dramas or really cherrypick the newer ones.
The dramas that make me feel that way are often more serious, mature, slice of life angsty love stories.
When I like a drama I get addicted and obsessed and I marathon through it. I'm also a compulsive rewatcher. I have seen each drama on my "got utterly obsessed" list bellow A LOT of times :)
---
My Hall Of Fame
The ultimate all-time favorite TV pieces that destroyed me:
  *)

The Princess' Man


  *)

Ugly Alert


  *)

Scent of a Woman


  *)

Coffee Prince


  *)

The Third Charm


  *)

Que Sera, Sera

 
Dramas that got me addicted:
My Name is Kim Sam Soon
Lovers
Romance


Padam Padam



Fluffy silly romcoms:
 The Greatest Love
 The Masters Sun
 W
49 Days

Great dramas that lacked a liittle to be addictive:
I Need Romance
Reply 1997
On The Way To The Airport
Biscuit Teacher and Star Candy
Chuno
What Happened in Bali
Shut Up Flower Boy Band
Alone In Love



Other dramas I love:
Witch's Romance
Dal Ja's Spring
Healer  
Lovers in Prague 
Delightful Girl, Choon Hyang
Queen In Hyun's Man
Marriage, Not Dating
I'm Sorry, I Love You
9 End 2 Outs
History of the Salaryman
Marriage Contract
My Girl
The Moon Embracing the Sun
Soulmate 
Flower Boy Ramyun Shop


Discovery of Romance





---

I like my drama to have:
1) Strong suspenseful love story - I'm a hopeless romantic and I love Kdramas for their addictive love stories. Not the "slow burn" kind of love but a climatic one please! :)
2) Tight writing. By that I mean events which make sense and relate to one another as oppose to random stuff occurring on screen :)
3) Believable characters - more than good acting, I need the writing of the characters to be consistent. When I can imagine them in real life and miss them after the drama is over. 
4) Mature story - its not a must but I like dramas targeted more to adult audience than a young one.
5) Satisfying ending which for me is where we get to see the main leads actually being a couple for at least a little bit after all the trouble. I feel tremendous heartbreak when after all the tension and teasers they just stare at each other and... the end!
6) Focus on the main leads - it's rare for me to be interested in the side stories of dramas like second leads or parents.. I usually see it as a filler and not a very sophisticated one. I usually fast them forward.

I don't like dramas with: (Except the obvious like bad writing, bad acting..)
1) Cartoonish over the top characters.
2) Awkward clumsy female lead with intentionally unflattering hair style - I don't get this trend and cannot get into those dramas.
3) Unclimatic climaxes - When things develop slowly and without drama I get bored. Or when you watch hours waiting for the big event to happen with a boom and then it just happens without a climax. I watch dramas for the drama! :)
4) Awkward physical contact - I'm not looking for hardcore physical scenes but just a natural behavior. The dramas that ignore completely physical contact feel plasticy to me.
5) Accidental Style - Accidental kisses (especially), falling into each other arms and stuff like that, coincidences, accidentally being in the same place at the same time, by chance hearing just a piece of a conversation that gives the wrong impression.. Its okay once in a while but not when the whole plot is based on it.
6) Lack of communication - as in misunderstandings, saying what they don't mean, not calling each other when it's convenient for the writer and obvious they should, the wrong person talks first saying all the wrong things and the other one leaving without saying the right ones... 
7) Unfinished important scenes - Most of all - a cut in the middle of a kiss, a confession, important conversations. WHAT happened then?! I want to see the situation from start to finish! I'm now at the point when I'm almost used to it because all dramas are like this but man, I still hate it. 
---
CURRENT OBSESSION CORNER
PICTURE OF THE WEEK(S)
Ugly Alert!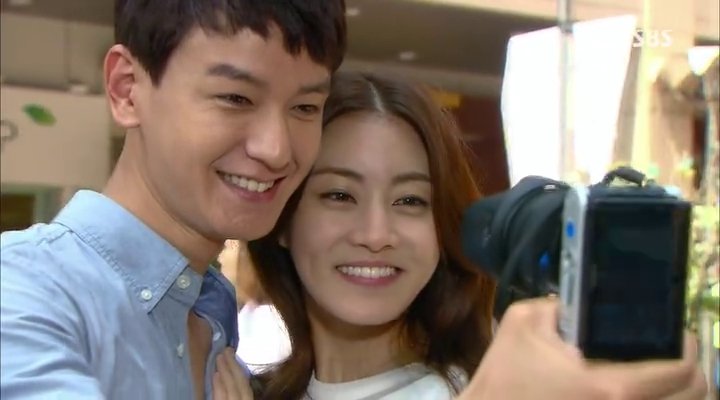 I was really scared taking on a 133 episodes drama (my record was 24 so far) but after reading a few comments that caught my curiosity I decided to give it a try and I'M SO HAPPY I DID!
Statistics
82d 1h 28m
ALL TIME
1,905 episodes, 110 shows
List Updates
Currently watching

28

/28

29 days ago

Currently watching

3

/18

29 days ago