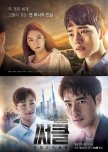 Circle
24 people found this review helpful
This is probably the best show I have watched that I couldn't predict! Just when you start to think you know what's going to happen, you don't. I about broke my neck there were so many plot twists, but I loved it!! I love how everything fit together and came together. It might be confusing or a bit slow in the first episode, but it picks up so fast to the point that you're practically running to keep up. I loved the story, the casting was on point, and so was the music. I wouldn't mind watching this again even if I know all the plot twists already. Since it is only 12 episodes it doesn't take that long to watch and it feels like it goes by so fast! All in all, I loved it and it's going on my favorites list!
Was this review helpful to you?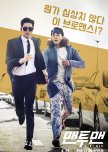 Honestly, I really liked this show! However, I have more than a few complaints about it. I love Agent K's character so much on how he is so smart and knows what to do. I also love the bromance he has with Woon Gwang. My main problem was Do Ha......Her character was SOOOO annoying!! This show is called "Man to Man" but she just keeps butting in. Not to mention from episode 1 to 16 every time I saw her I cringed at her hairstyle... Plus her dad was also an annoying character, but the father characters are usually like that so I let him slide. Another problem was also the story. The first episode was so promising (besides DoHa) but in the middle it got really slow and repetitive. It did pick up again towards the end though. My overall thoughts are it was a pretty good show (except DoHa) but I think watching it once is enough.
Was this review helpful to you?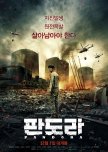 Pandora
1 people found this review helpful
GOOOD LORD!! I don't think I can cry any more. I think I have ran out of tears!! I'm going to try not to give spoilers...but when it's categorized as "tragedy" they mean it! This is the first movie ever to actually make me full out sob, and it's not even a true story! Normally, if a movie is sad, I'll tear up a bit, oh no no OH CONTRAIRE If you don't want to cry, don't watch this.........Other than the crying part (lol) The story was really good, cast was on point, and music was perfect! My only issue is, I know it's a disaster movie, and the people are supposed to be panicking.......But does almost every single person need to yell?? I understand the panic, but please panic at a lower volume....yeah thanks haha
Was this review helpful to you?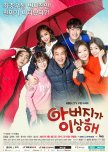 This is the longest drama I have ever seen, and I love, love, LOVED IT!! There's over 50 episodes and I never got bored once! I never thought that I would be one to watch a really long drama, but this was an amazing experience. Not to mention that I'm pretty sure I have diabetes from how sweet that ending was. At first I thought the story behind why the "father was strange" was a bit weird, but as the story progressed it made so much sense and was so emotional! The acting and cast was beyond amazing and the soundtracks are always stuck in my head. (You'll be in myyyyy heart haha) I gave the rewatch value a 7 only because it was so long that once is probably enough, but it was awesome. All in all 10/10 and going on my favorites list! (I wonder if I can use enough exclamation points in this review haha)
Was this review helpful to you?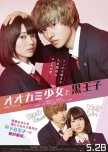 For being a manga/anime adaptation, it was pretty good. I did read the manga and watched the anime, and this movie did a pretty good job of keeping with the story. A lot of shows/movies that are based on manga/anime do a really terrible job of representing it, but this did a really good job. The casting was great and the music was amazing! Now the only real problems I had were the weird camera angles. For some scenes it would show the wide view of the whole setting and then wouldn't get close up. So, you would just be there listening to the scene rather than watching the acting because the characters are so far away. Along with weird camera angles, when it was close up the camera was really shaky. You know how the cameras shake in documentaries? It was doing that, as if someone was just filming it on their phone or something. Lastly, there are some scenes (not very many, I think like two) that I felt were way longer than they should have been. Other than that great acting, story, and music. It was just the weird camera.
Was this review helpful to you?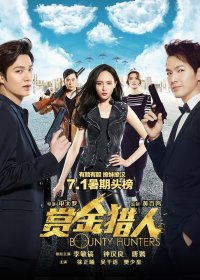 I don't know what it is about Chinese shows/movies and the dubbing being horrible... The audio is terrible for almost 85% of chinese shows/movies... Once you get past the dubbing being terrible, it was a good story I guess. Not the best movie out there, but it definitely entertained me for almost 2 hours... I mostly watched it for Lee Min Ho (even though I'm pretty sure that they weren't even using his voice) The acting in the movie was pretty good, except for the very beginning where they meet "Sam", I laughed more at the acting rather than anything else in the beginning. Honestly if this didn't have Lee Min Ho, I would have been crueler with the rating, but his fight scenes were pretty bomb (pun intended haha).
Was this review helpful to you?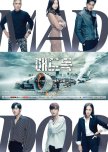 Mad Dog
0 people found this review helpful
Oh, my, goodness, where do I begin!? All I have to say is, this is SUCH a good show!! It had you on the edge of your seat the whole time!! The acting was amazing (except for Chairman Cha *cough*). The story was great! This story had you feeling all sorts of emotions!! Plus there's an amazing soundtrack! I believe this show should be a 10/10 except there were some scenes that were a little too boring or that when on too long for my taste. Therefore, a close 9.5 for being amazing with everything else.
Was this review helpful to you?