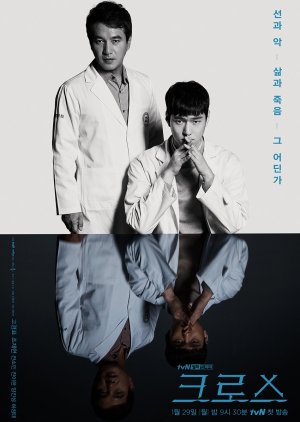 Honestly this drama is a whole WOW.

It might be a medical drama, the plot is not what you expect! There is no rivalry between characters, no fighting for a higher rank in the hospital it is all about a doctor who wants revenge.

Go Kyung Pyo's acting is amazing in this and since I've only seen him in much softer roles such as Strongest Delivery Man and Reply 1988 it is really interesting to see him star in such a dark and suspenseful drama.
Jeon So Min is also great in this drama as I've only seen her on Running Man, it is quite interesting to see her play much more serious roles where she doesn't have to joke around as much.

Every single episode keeps you on the edge of your seat and makes you want to watch the next episode as soon as possible. The amount of times I got scared due to the intense and suspense throughout this drama is numerous. Although there are some predictable parts throughout the drama, they did very well in delivering it even if it is what you expected to happen.

There is nothing much I disliked about the drama at all. The pacing of the drama is great, they don't drag certain parts and I understand each part of the plot clearly. It is definitely worth a watch!
Was this review helpful to you?