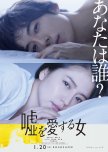 The acting was great
At first i was skeptical to watch this but it turned out great, the female lead made me cringe a bit but later on i warmed up to her. The ML nailed it the misery hes been through was well expressed in his case he was flawless.
The movie dived into many oart of life and i think they should also have focused on her work a bit more atleast to tell us the aftermath after her position shifted. I was scared for a moment, almost cried at the end of the movie too, i can definitely watch this again but nit more than twice or so.... I start to hate movies when i rewatch .
Was this review helpful to you?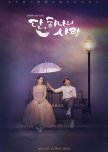 The acting skill was legit
This is a romantic commedy that isn't too sappy nor fluffy it's worth the watch all through.
Kim hye sun acting was authentic and so real it makes you cry, L as the ML is no different he was able to give so much life to his character Dan and the chemistry between them was great you could feel all they felt in the way they portrayed it, lets not forget the main villain she did a great job in loving abd hating at thr dame time.
The only thing i didn't really get though was the character Guem ni na her jelousy for lee yeon seo was scary and her personality was unclear but latee on you ll get to understand why though.
The second ML did a great job as well his acting was flawleess in the way he gave his character life, he kept you guessing what he is after and what he wants. Though i didn't get the use of the lady who use to teach lee yeon seo and Guem Ni na, her part was not needed as well as the death of sunbae.
The music was so great that i downloaded the whole ost on my phone LOL
The whole story was not dragged on but i admit there was a time when i got tired and wanted a break but it was still worth the watch though ????
Sorry for the long review though.
Was this review helpful to you?