The website is currently undergoing maintenance. Sorry for the inconvenience.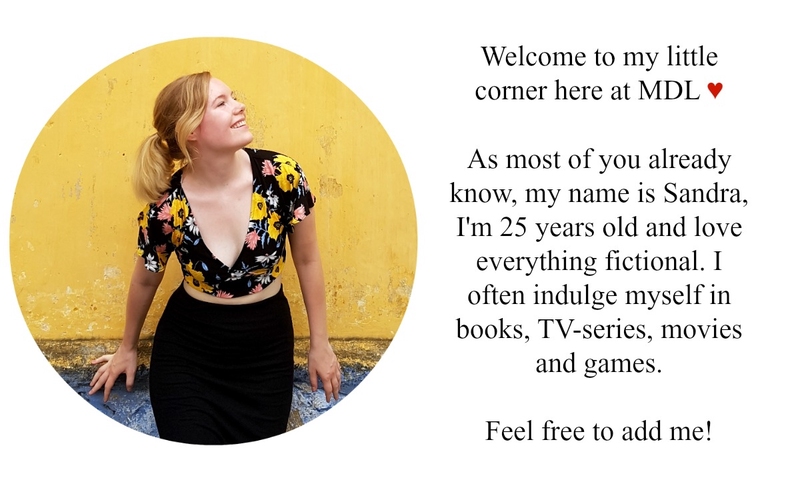 About my drama addiction   
I'm a drama addict just like the rest of you and I've been watching dramas for years now. It started around2003 when me and my friend rented a chinese movie called New Police Story with Jackie Chan and Nicholas Tse. It was my first asian movie ever and I loved it. My friend and I immediately fell for Nicholas Tse and soon I started listening to cantonese music. 
2005 I stumbled across this website where you could learn the basics in japanese. At the time I had no idea what japanese sounded or looked like, so it was very fascinating and I started to learn japanese on my own. After a while I descided to watch japanese movies to improve my pronunciation and found a japanese drama on youtube. I think it was Hana Yori Dango, followed by Taiyou no Uta, 1 Litre of Tears and Orange Days (not in order). I remember that it felt so unreal that you could watch japanese TV with english subtitles online, haha! xD
After that I watched every japanese drama I could find on youtube and it didn't take long before I found korean dramas too. I think my first korean drama was My Girl and after that I watched Only You. Later I found mysoju and started to watch even more dramas and movies. Taiwanese, chinese, cantonese, indian and thaitoo. 
    Fun Facts    
I have this rule when watching dramas and movies, it doesn't matter if it's Asian or Non-Asian, I have to watch every single episode for it to be completed. With other words I never speed-watch, ever. 
My favorite drama genres are: crime/thriller, romcom, historical/period, romance, medical and makjang/revenge.
                      Goodreads   |   Instagram 1 (Main)  |   Instagram 2  |   Myanimelist  |   Last.fm
Best friend and dramaholic ☆ ELFfreak
---
    My rating system    
1 - Rubbish.Why did I do this to myself?
2 - Terrible. I lost brain cells watching this movie/drama. 
3 - Bad. It's bad, but not horrible. I didn't die watching it. 
4 - "Nice try". A bad movie/drama with some enjoyable parts, close to OK, but lost it because the bad parts weighed too much. 
5 - Average. This movie/drama is somewhere between meh, okay and actually quite good.
6 - OK. This movie/drama is OK, even good at some parts, but still too mediocre to give anything higher.
7 - Good. Simply put good, enjoyable movie/drama. 
8 - Very good. It's a great drama/movie. I really really like it, but it still has some major flaws and/or something was just missing.
9 - Excellent. It's so good that I don't even mind possible flaws, it makes me invested and evokes feelings in me, something that makes it close to perfect.
10 - Perfect. Maybe not perfect for everyone, but perfect for me. I think that a ten is very personal, something that gets a special place in your heart and stays there for a very long time. A ten for me is something that makes my heart explode with feelings. It might not be flawless, but it occupies my head for a very long time and it's all I can think about. It's like the movie/drama has taken over me entirely. 
---
   Dramas completed in 2017  
| | |
| --- | --- |
| Cantonese:                      | Chinese: 1                      |
| Japanese: 3 | Korean: 5 |
| Taiwanese: 1 | Thai:  |
All in all: 10
   Movies watched in 2017  
| | |
| --- | --- |
| Cantonese:                      | Chinese: 3                       |
| Japanese: 6 | Korean: 6 |
| Taiwanese: | Thai: |
All in all: 15
---
   Drama & Movie Challenges  
1) Watch a Hong Kong drama. (Line Walker ep 27/31)
2) Watch 55 Asian movies within a year. Start 2017-01-01. (13/55)
3) Complete 15 Thai dramas. (7/15)
4) Complete 30 Taiwanese dramas.(20/30)
5) Complete 10 Chinese dramas.(5/10)
6) Complete 60 Japanese dramas. (40/60) 
10) Complete 100 Korean dramas. (68/100)
11) Watch 20 dramas with 40+ episodes. (6/20)
12) Watch 15 dramas with 100+ episodes. (3/15)
13) Watch 45 dramas that aired 2000 - 2006. (33/45)
14) Watch 15 dramas that aired 1970 - 1999. (6/15)
   Completed Drama & Movie Challenges  
Complete a long drama with over 100+ episodes. (Pink Lipstick 149/149 ep)
Watch an old korean movie. (The Housemaid, 1960)
Watch an old japanese movie. (Gate of Hell, 1953)
Watch an old cantonese movie. (A Chinese Ghost Story, 1987)
Watch 50 Asian movies within a year. Start 2013-08-06 (Completed 2014-01-14) (50/50)
Complete a long drama with over 150+ episodes.  (Amachan 156/156 ep)
---
If you want to become friends,
just write something and send a friend request!
♥
PS. I don't own any of the gifs in my profile, the credit belongs with the creative owners and not me. DS.
/Sandra
---
Statistics
121d 13h 1m
ALL TIME
3,319 episodes, 242 shows
20d 17h 8m
ALL TIME
337 movies
List Updates
Currently watching

13

/42

Jul 2, 2017