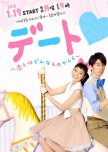 This is a unique romantic comedy. I love the storyline, the dialogues and most especially the main characters, they are both funny and adorable in their own eccentric way. This has a well-written script from the very beginning up to the last. It has so many twists and unforgettable scenes that made me smile all throughout an episode. Both main characters are witty and uphold a great pride on their beliefs that makes them hard to open up to other people. They both have delicate heart in terms on the philosophy of love due to their own experiences or lack of leading them to date each other without knowing that they already found love right before their eyes. This is a refreshing view of love, that love is not a happy event like a child's play but has tragic and miserable emotions that make a person tough and wise at the end. It does not always need to be happy but it also need sad and comfort, argument and acceptance, hate and smile. I really adore this j-drama, and will likely be one of the best romantic series I ever watched in Asian Dramas.
Was this review helpful to you?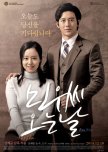 Awaiting
3 people found this review helpful
Twenty-six minutes of pure love. A short story about a woman who waits for the man she loves every single day. It's a romance between the borders of South and North Korea, a love story that knows no boundary. Though the main concept of this is 'long distance relationship', the viewers who experienced great love would felt the longing Moon Chae Woon depicted on this movie: the longing to be with the one you truly loved. This is not just for those families who were been separated due to political rift between countries on Korea, but this is a movie for all. This is the movie for those who are waiting for their loved ones, for those sons or daughters asking to be loved by their parents, for those who still hope for another chance, for those who did not given a chance to say a proper goodbye, and for those people who are longing to fall in love and be loved in return. Once you experience a love that's so powerful and great, it will always stay with you even after that chapter of your life ended.
A movie that will leave you breathless, melancholic, and lastly longing for a love that can last for a lifetime. A love that knows no bound, a love that transcends through time.
Was this review helpful to you?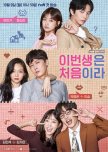 Perfect score for a perfect roller-coaster ride drama: a poem inside a drama.
This drama are stories of people (and animal) who had taste of life. Those who have fallen in and out of love, people who are in a turmoil relationship, people who are scared of trying and cats who deliberately left alone when their master is away from home. At some point in time in our 20's, we will experienced these kind of pain, happiness, sadness, hope, agony, bereavement, and love. Then, we will be like these characters: getting frustrated, doing unnecessary mistakes, hurting ourselves and one another, hoping for the best to come, and lastly learning to fall in love amidst all those events happened. That's the beauty of life, you have time to redeem yourself and be well in return. 
"Everything will be okay in the end, if it's not okay, it is not the end." - John Lennon
Best beginning and best ending in all dramas so far.
Sweet dates are fluffy. Kisses are great. Confessions are the best.
Was this review helpful to you?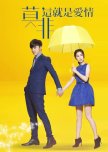 The story is not new, it's also not that cliche. It's somewhat refreshing due to a different tackle about love. It had a sad start and a fluffy ending. The MCs had so much chemistry it sizzles and you find them so cute together. Fun part about this series were the secondary characters that completed the whole story, from funny, supportive friends to idiotic colleagues, to nagger ex and lastly, an adorable dog named POLO!!! These characters gave so much color on the story and they greatly helped the MC in times of trouble. This was a light, cheesy, romantic-comedy drama, predictable but entertaining! A certified chic-flick that can give you flattering emotions even after the last clip is rolling.
Was this review helpful to you?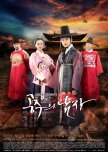 This review may contain spoilers
I just want to add my two cents in here...this was certainly one of the best drama ever made and I watched this for a second time already.. I love the technicality of editing skills (especially on ending scenes), of the way the director emphasized the difference of life of royalties, gisaeng, as well as slaves.
The main point in this drama was revenge and it was brutally portrayed all throughout the series..from a simple petty misunderstandings to a bloody killing spree. All the artists in this drama were top class! they showed so much talents that I almost forgot this was only a pigment of fiction from a certain facts about King Suyang and General Kim Jongseo.
***FROM HERE ON: MILD SPOILERS CAN BE READ***
There's only one thing that's bugging on my mind though..the storyline was far-off from perfect for it had similarities between the two household rivals: Montague and Capulets. A tragic story in which two star-cross'd lovers were caught between crossfire of their own families. Likewise, the two protagonists of these series resembles them with only the throne as the sole motive of the riffraff of the two families: one ambitiously covet the throne, the other wants to uphold the throne to the rightful owner. From a marriage proposal to the death of the reigning King, all hell breaks loose. It was carefully written BUT the character of Shin Myun was the only thing I can't stand, not because he had no backbone to begin with but due to his lack of background.
Why did he hate Seung Yoo so much?
Did he really loved Se Ryung? OR he just loved her because she was her consort-to-be due to circumstances?
Was he really ambitious and selfish to begin with?
I emphatized with his loss, but his loyalty was so questionable that it became false to me. What really drove him mad? what'll be his gain after this war? Pardon me for ranting but I really want his character to be developed, for the viewers to see his side on why he allowed such heinous acts on his brethren.
All in all, this was a good drama to invests with. 24 episode was a good number to summarise and pack-up all the things that needed to be ended.
Was this review helpful to you?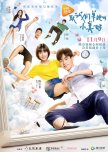 Nothing new, this is a cliche childhood love story of a cold genius boy and a naive, cheerful girl BUT what makes this different from other same genre? Let me tell you... It's the actor and how they portray their feelings with each other. They're so cute and innocent maybe due to the fact that they're still young (early 20's) and they see the world different from "us" who already passed this kind of stage. They giggle, laugh, cry and show their emotions as a child and later on as a young adult hence making this drama extra special. Every episodes give glimpses of their true feelings until towards the climax wherein they became bare and naked about the ugly truth of relationship such that it's not always a smooth sailing. I love how they fight for their feelings and stay true to their selves as they go along. I think (and wishing) their gang became true friends off-cam because almost their reactions where pure and true. WISHING FOR ANOTHER PIECE OF JIANG CHEN, XIOA XI, JING-JING, LU YANG...and THE WONDER BOY ~ BU SONG.
One of the greatest rom-com-youth-love story in China Dramaland. <3
P.S.If you are SINGLE then be ready to feel the loneliness of being single and later on, you will ask all gods to grant you a JIANG CHEN or BU SONG in your life... If you are IN A RELATIONSHIP then congratulations because you have a person to hug so better tell your hubby/bf/lover/companion when you are watching this because after this show you will have so much sweetness you eventually want to kiss your partner. If you are recently HEARTBROKEN/BREAK-UP...DO NOT WATCH THIS....FOR NOW...PLEASE...or else you will be bitter and will not finish this great drama and you'll curse all the saints why they're so cruel to your fate...
TRUST US WHO HAVE BEEN VICTIM OF THIS PLAGUE.
Was this review helpful to you?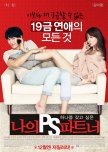 From actors down to music, all were perfect!!!
THIS MOVIE IS NOT FOR MINORS and must be warned beforehand (don't worry you can watch this after your 18th birthday). All in all, this is a masterpiece that transcends through time. This is like a perfect cup of coffee with perfect blend of sex, humor, romance and drama. The only regret that I had is I'm too late for "The Panties" bandwagon.
P.S. Ji Sung is incredibly hot in this movie, a must-see!!!
P.P.S. You'll get addicted to the song Hyun Seung (Ji Sung) composed and sang at the later part of the movie *wink*
Was this review helpful to you?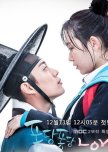 This is the only drama I ever rated as 10 stars. I'm particularly bias on this drama due to the fact that I'd laugh out so loud and nearly died from it, I cried multiple times, giggled like a fool, helplessly fall in love on both characters whimsical tragic love story (it's not that tragic but sort of inevitable ending), and lastly I fervently hope for the fate to be gentle on them. This story made me a maniac in just 2 hours of runtime!!! So you see, I'm bias and insane as well so don't believe me if I said try this and be a maniac like me especially when the last scenes are rolling because you'll be crying at the same time smiling. I'm warning you.
Was this review helpful to you?