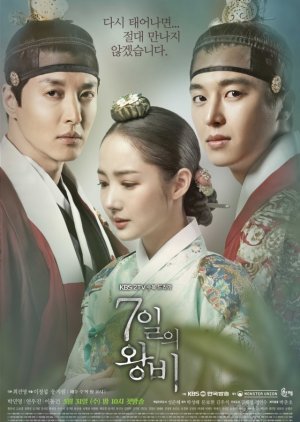 This review may contain spoilers
Another Saeguk you can add to your list right now
You'll resonate about love again. As I finished this an hour ago, this is what I just concluded. As I've watched other romantic dramas, they always showed different kinds of love there is, different definitions, different lengths. Some I can already group accdg to the feels or idea they have, and this one sets another one.

Without the acting though, I wouldn't have felt this , I wouldn't have screenshots of the lines if It didn't sinked in. For Yeon Woo Jin, this is by far the best performance I've seen him act. And for Lee Dong Gun, ghad he was so amazing. I just fell for him in this drama. Of all the scenes that made my tears build up, most of it was his parts, especially at the last episode, just seeing him again after dethroning him already made me tear up, it was all in his face, his body, his manners, the character is so transparent in him. And so, it will take some time for me to try and watch another drama or movie of him because I might still see Yoong.

I just wanna say this though, if there's anyone who deserve a true love and affection, it's Yoong. He's just so honest, I hope you have/will feel it too when he talk to Chae Gyung, for me he didn't lie, i can't remember, or there might be some that were halfheartedly meant, but then he said it with bitter words, not sugar coated ones, like Yeok did. I can't really think that I would have chose and forgave Yeok the way Chae Gyung did after all that lies but I just took in consideration of their pasts because that part really moved me. I could add it on my favorite pasts scenes list where some I even appreciated that part rather than when they were adults already.

The music though, ugh, I started practicing whistling again because if this, if you're obsessed with hearing that particular song/music that would make you gaga again over that drama. This one have it.
Was this review helpful to you?