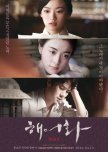 This review may contain spoilers
HEARTBREAKING. I kept mumbling after watching this
Nomu appa !! I watched this solely relying on the title and the actors. And just as it slowly started, I already know how it can possibly end, and even though with that fact that at other dramas/movies it bothered me a lot, it had a different effect here. It bothered me in a way that you would wish what you predicted won't actually happen, I patiently waited for the scenes. And still got so much affected by the outcomes.
Again, it really hurts, for So Yool. I deeply understand why she did what she did. It would literally feel like a stab in the heart after seeing what she saw and hearing what she heard. There's like multiple stabs in her heart already, and for me, the movie added salt in it, because of the emptiness in the scenes where there were really no confrontation , no meetups, no questions were asked after what happened, it just continuously flowed, and they put it when it's about to end. It added more sorrow for my sympathy to So Yool. And I hated Yeon Woo so much. For the men like him, who really, lied a love. For the men who could really swoon you with their deep felt words and their precious promises but then end up a popped bubble, like it didn't even occur. I mean how is it just that easy to break, after Yo Sool fell for the words, long for the promise that he gave, but then pop ! And yes with the cliche fact that the other girl is her best friend ! I mean, seriously, all of these is just heartbreaking. Now I just realized how cliched it was but then how different it still felt while watching it, didn't realized it that much while watching.
Was this review helpful to you?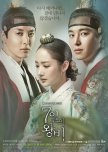 This review may contain spoilers
Another Saeguk you can add to your list right now
You'll resonate about love again. As I finished this an hour ago, this is what I just concluded. As I've watched other romantic dramas, they always showed different kinds of love there is, different definitions, different lengths. Some I can already group accdg to the feels or idea they have, and this one sets another one.
Without the acting though, I wouldn't have felt this , I wouldn't have screenshots of the lines if It didn't sinked in. For Yeon Woo Jin, this is by far the best performance I've seen him act. And for Lee Dong Gun, ghad he was so amazing. I just fell for him in this drama. Of all the scenes that made my tears build up, most of it was his parts, especially at the last episode, just seeing him again after dethroning him already made me tear up, it was all in his face, his body, his manners, the character is so transparent in him. And so, it will take some time for me to try and watch another drama or movie of him because I might still see Yoong.
I just wanna say this though, if there's anyone who deserve a true love and affection, it's Yoong. He's just so honest, I hope you have/will feel it too when he talk to Chae Gyung, for me he didn't lie, i can't remember, or there might be some that were halfheartedly meant, but then he said it with bitter words, not sugar coated ones, like Yeok did. I can't really think that I would have chose and forgave Yeok the way Chae Gyung did after all that lies but I just took in consideration of their pasts because that part really moved me. I could add it on my favorite pasts scenes list where some I even appreciated that part rather than when they were adults already.
The music though, ugh, I started practicing whistling again because if this, if you're obsessed with hearing that particular song/music that would make you gaga again over that drama. This one have it.
Was this review helpful to you?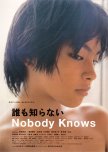 This review may contain spoilers
Yeah, that's probably what I felt all through out. This is just so sad. It left me hanging on thoughts how can a mother be capable of such a thing. The children are just so precious, the potrayal of the eldest son is just as realistic as you wish he must be, he must be just as strong and responsible at that time. I can't rewatch this though, it's just so sad. After looking up the story this was based too, it was more unbearable to take. If you want your mind and soul to stay as calm as it is, then don't watch this. Watch this at your own risk of reminding yourself how cruel other people can be.
Was this review helpful to you?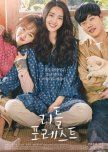 Want to take a break after that emotional rides from what you just finished?
That's it, it was just like a 'good break' kind of movie you would want to watch after those heavy ones you've binged watch. I didn't notice I was just smiling from time to time just at it started, then I'll just thought how simple the scenes are while not being that comedy claiming movie, it just gives off that genuine little smile you'll suddenly make. I also realized that I can watch a short movie, or a special perhaps with Kim Tae Ri as the only character. I just adore her so much, I see beauty in every angle she projects even though she's not the girly type in roles I've watched her from. Still, she's someone I'll be rooting for from now on, I just love seeing her act. Lighthearted as it can be, this movie is for you.
Was this review helpful to you?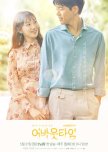 A very good prologue yet a messed up book
I really liked the ideas that was put in this drama. It may be not too unique for the most parts but by still trying to appreciate it until the last parts luckily made me liked the twists it has. But my ghad, the flow was so cringy. I can even think of how it should be sequenced. I mean the acting was there but the directing perhaps ? It made the drama a bit cheap for me. I love both of the main actors so I'm just gonna blame it to the screenwriters and the directing team. I know and I can sense the love that the characters was building but again it made me cringe by how it wasn't shown properly, if I was reading this i must have tears oftenly flowing from my face. It lacked in many ways. Based on my score, it was just saved by my affection to the main actors/actresses and how much potential the story has.
Was this review helpful to you?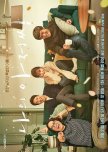 This is the first ever review I'll share. Which is really a big deal for me. Since I always have this feeling that my reviews,comments,feelings, and feedbacks from every drama I watched are all one-sided, like it's too much of a personal opinion for me so I couldn't care less about sharing it to people. 'nyways, here's the thing, i wasn't at all prepared about what I'll get from this drama. I just thought I'm gonna see a different one, well yes I did but the emotional rollercaster was what really made me have these deep feelings for the drama. All emotions was felt through my heart. Who would've thought that the gloominess and that monotonous ways of the characters would make a huge impact, that's really some bomb acting right. This ain't a romantic drama but deym u gonna feel the love, that love feeling that makes you cry, well it made me cry, a lot, even now while I'm typing while having flashbacks of the scenes. That's how far it got through in me. After finishing every set of episodes every night, the scenes and the feelings would still linger when I close my eyes. I think there's no end to this review about how it made n impact for me so I'm gonna end this by just telling to WATCH THIS RN if you wanna feel that mixed emotions playing in your heart and be captivated by the bb acting of characters.
Was this review helpful to you?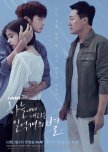 This review may contain spoilers
In the final episode. Kim Moo Young spoke the words that meant " I felt human when I killed someone" - this reminded me of Inuyashiki (anime) where the young boy antagonist always tell these exact words. The final episode made me emotional at most and broke me to tears. It's like it all summed up when they were lying dead and Yoo Jin Gook saw them. Like it summarized it all, where it really hurt and the story matters the most. Being saved, living, and dying together while they're at each others side is really... Ugh. There's so much feels for that scene even though I watched it with too much gaps in between. I fell in love with the actors. Now i need some time again to watch another drama that stars them.
Was this review helpful to you?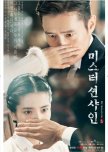 This review may contain spoilers
It feels like a movie. There's too much to take, given that it is only a drama series. I cried for the least expected scene I could think of, I cried for the last scenes when the patriotism of the characters was shown, it really striked my heart, and I was just surprised when I felt the tears in my face. I never thought I'll have that strong feeling for something that's way past behind my generation, especially not even in my own country, I never thought that flashbacks from my learnings about our own country's history would appear and I would reflect again that much. And with that I really want to thank the producers, directors, the whole team of this drama for showing it to the world, inferior countries like us( I'm from the Philippines which was conquered by Americans that time ) do have this kind of story that must be told again and again for generations to see. The only reason I didn't give it a perfect 10 is because I longed for the romantic scenes for the main characters and was disappointed until the end, I felt the love, yes, but not having even a single kiss scene, even in the cheeks makes me really sad.
Was this review helpful to you?